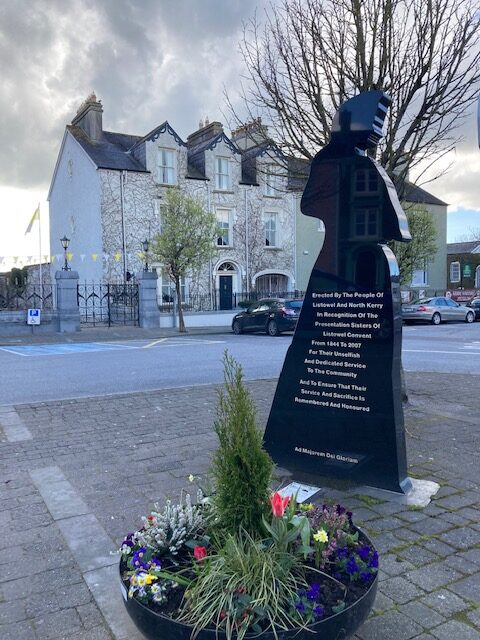 Listowel Town Square in March 2023
<<<<<<<<<<<
Dough Mama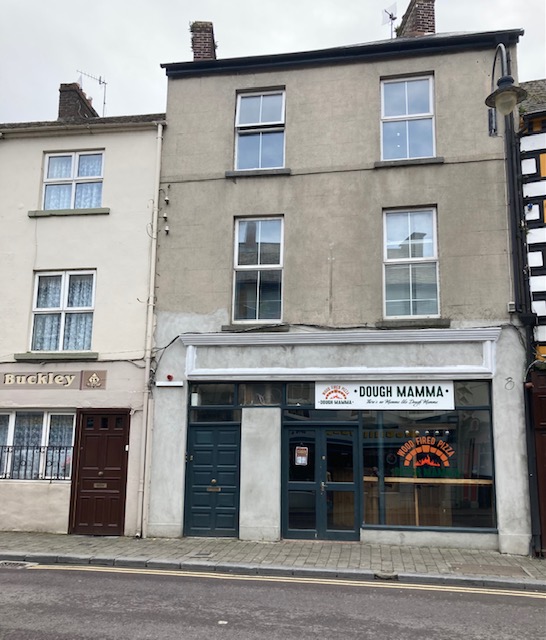 When I was writing about the origins of our knitting group, I mentioned that our first home was in Off The Square café. Someone asked me where on earth was that. Well, here it is. It has had several changes of business. Probably the longest was Paul Slemon's shoe shop. It has also been Oscar Wildes' and Lizzie's Little Kitchen before it's present tenant, a piazza shop.
<<<<<<<<<<<<
Brian Donnelly, former US Representative and Ambassador, dies at 76.
(March 2, 1946 – February 28, 2023)
A descendant of Irish immigrants, Mr. Donnelly was the man behind the famous "Donnelly Visa" which in the late 1980s and 1990s liberated thousands of undocumented Irish in the US from the fear of arrest and deportation.
Brian Donnelly, as a congressman from Massachusetts, shepherded the visa scheme bearing his name that delivered 26,000 visas to the Irish at a time when Ireland could not provide many of its young people with jobs.
The US Congress reauthorized the program in 1990.
It is now known as the Diversity Visa programme and authorizes 55,000 visas annually worldwide.
Go raibh míle maith agat, Brian
( Source: Irish Outreach Centre, San Diego)
<<<<<<<<<
A Listowel Ambassador in the New York Parade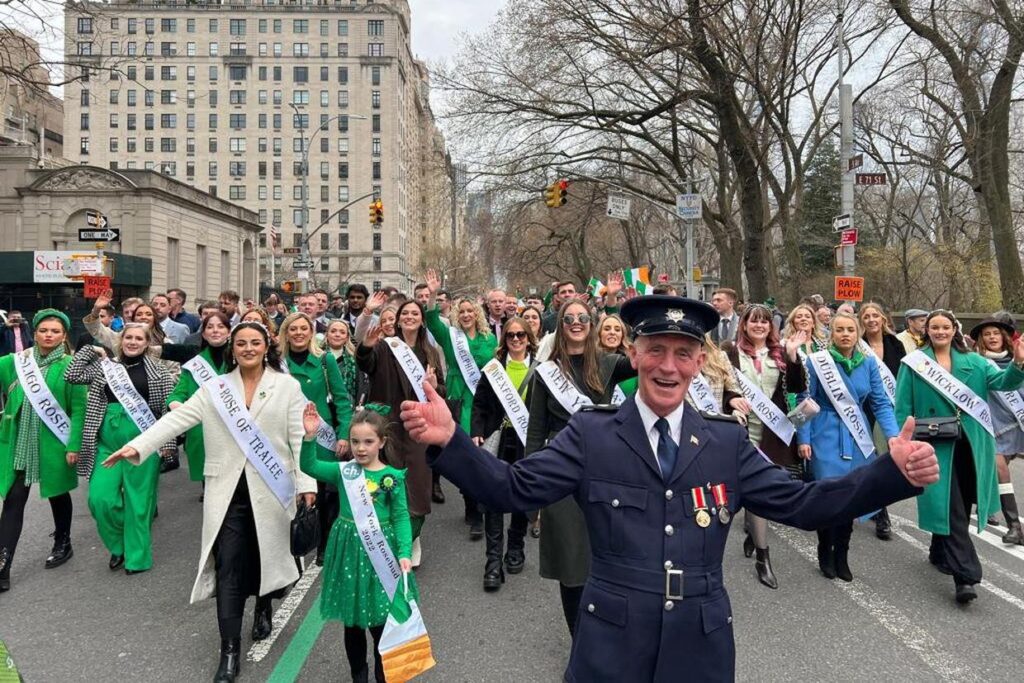 Listowel's Paul O'Sullivan leading out a bevy of beautiful Roses in the U.S.'s biggest St. Patrick's Day parade in New York in March 2023
<<<<<<<<<
Celtic Crosses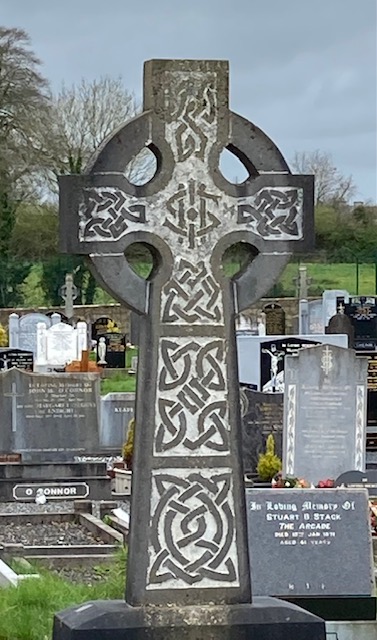 A Celtic Cross headstone in St. Michael's graveyard, Listowel.
You may remember I told you that the cross with the circle was a merger of pagan and Christian symbolism dating back to the coming of Christianity to Ireland in the ninth century A.D.
That is a widely held explanation for the cross. However it would appear that the symbolism may go back to even earlier times.
Mike King, an expert on things Celtic, posted on Facebook that in a Minneapolis museum there is an Egyptian textile dating back to the fifth century decorated with a cross surrounded by a wreath. The interpretation of this is victory over death, the wreath symbolising victory and the cross death.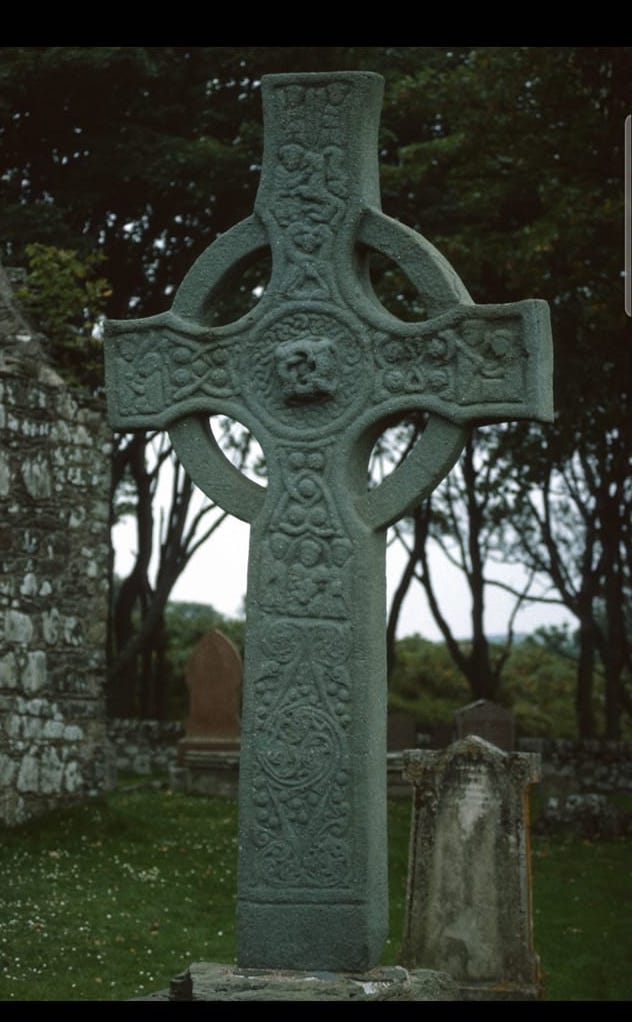 This is the Kildalton Cross on the island of Islay in Scotland. It was carved in the 8th century and is considered the finest existing example of a celtic cross in Scotland.
<<<<<<<<
More photos from St. Patrick's Day in Listowel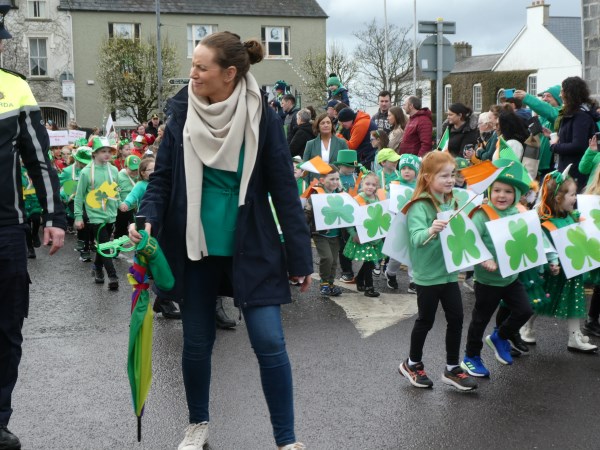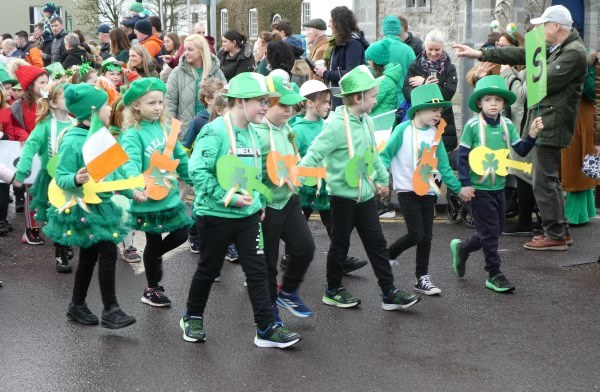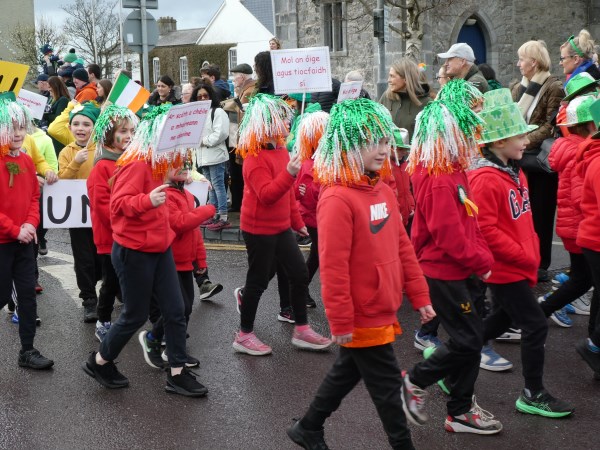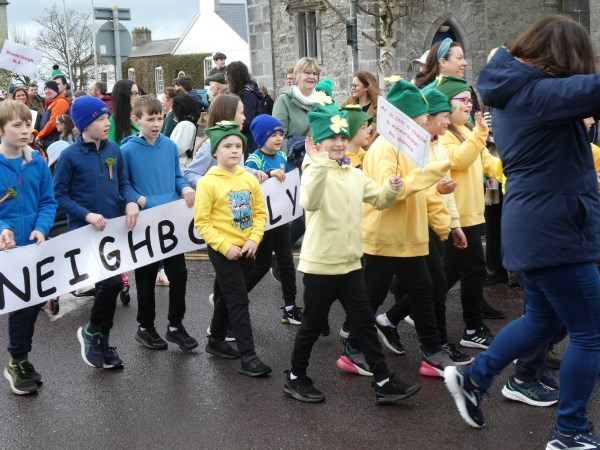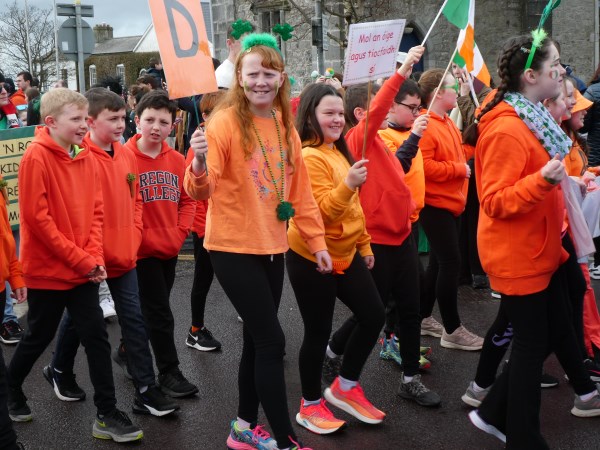 <<<<<<<<
A Fact
Elephants are the only animals that can't jump.
<<<<<<<<<