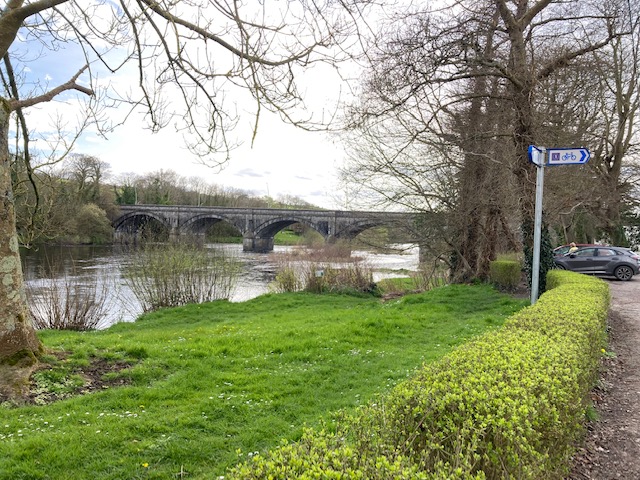 The Big Bridge on an April Sunday in 2023
<<<<<<<<<<<
Then and Now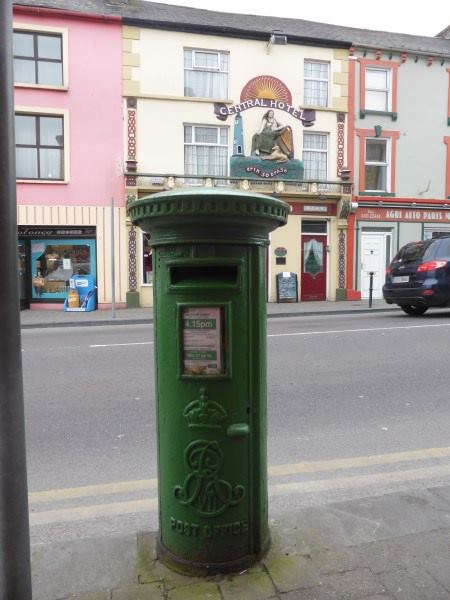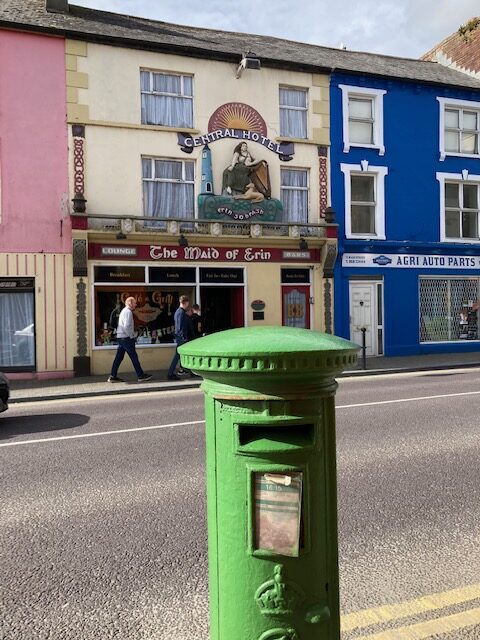 <<<<<<<<<
My Easter Visitors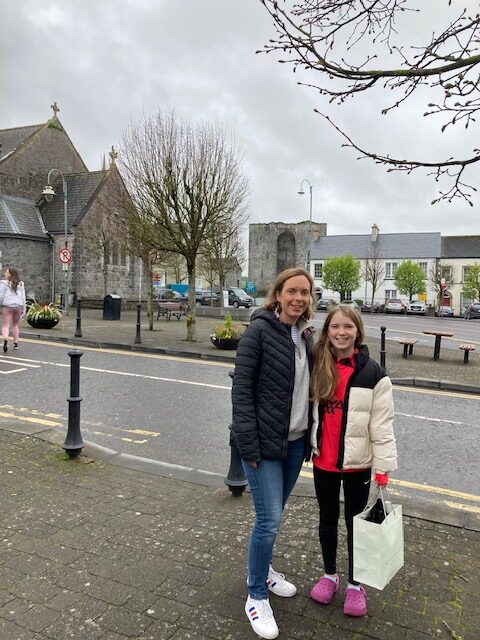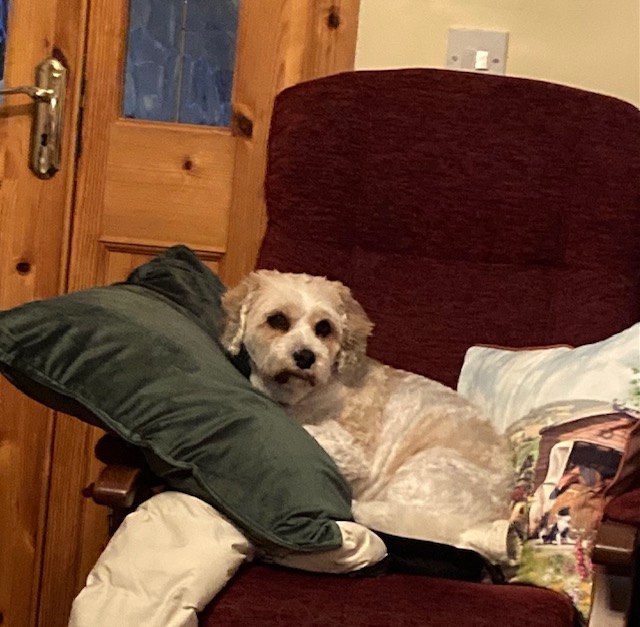 Grandchildren grow into teenagers and have their one interests and commitments so finding time for Nana is now a bit more difficult. Cora and her Mammy brought Molly for a welcome visit.
<<<<<<<<<<<
Easter
First I must tee this up with a story.
A. C. Bradley is probably the most renowned Shakespeare scholar ever. He was required reading when I was in college and he was the absolute authority on Shakespeare's tragedies. An anonymous student wrote the following;
I dreamt last night that Shakespeare's ghost
Sat for a civil service post.
The English paper for that year
Had several questions on King Lear
Which Shakespeare answered very badly
Because he hadn't read his Bradley.
Now I'm going to do a bit of Bradleying myself as I interpret for an artist I never met and read something into a work that the creator may not have intended.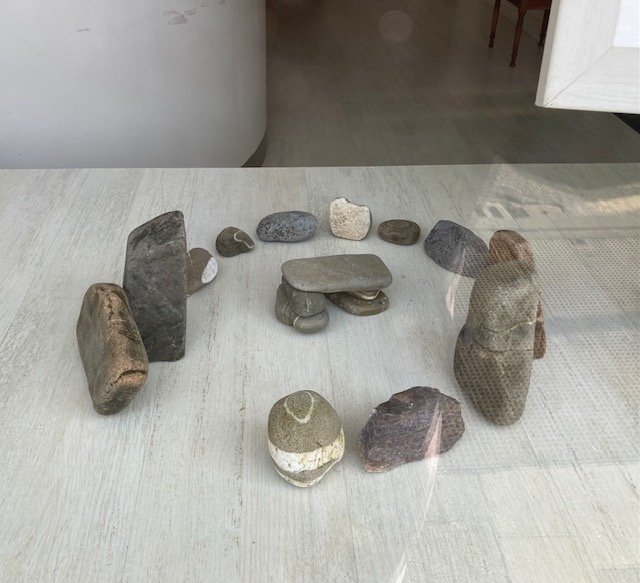 This simple artistic installation on Olive Stack's window says Easter to me. The stone is rolled back and the tomb is empty. Jesus is risen.
Thank you.
<<<<<<<<<<
Winner alright
Remember this: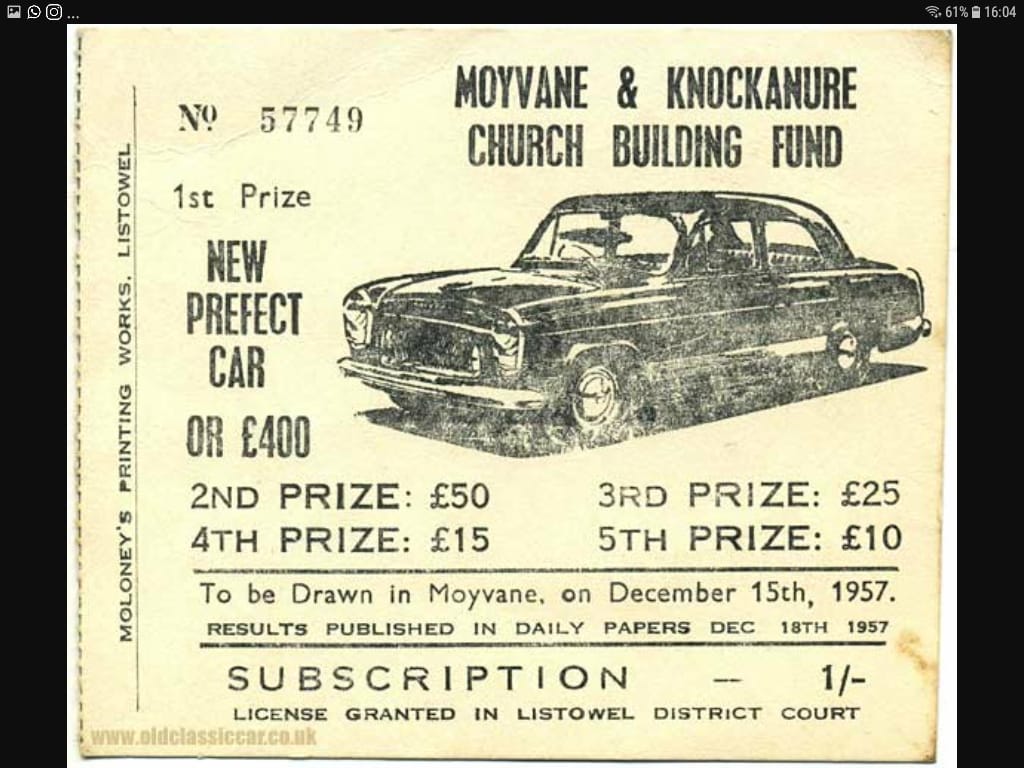 Dave O'Sullivan, our super newspaper researcher found this;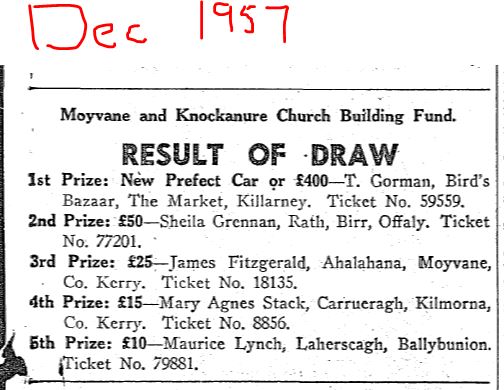 Are any of them still with us and do they remember their win?
<<<<<<<<<
A Fact
China has a population of over a billion. It has only 200 family names.
<<<<<<<<<