A squirrel in Co. Laois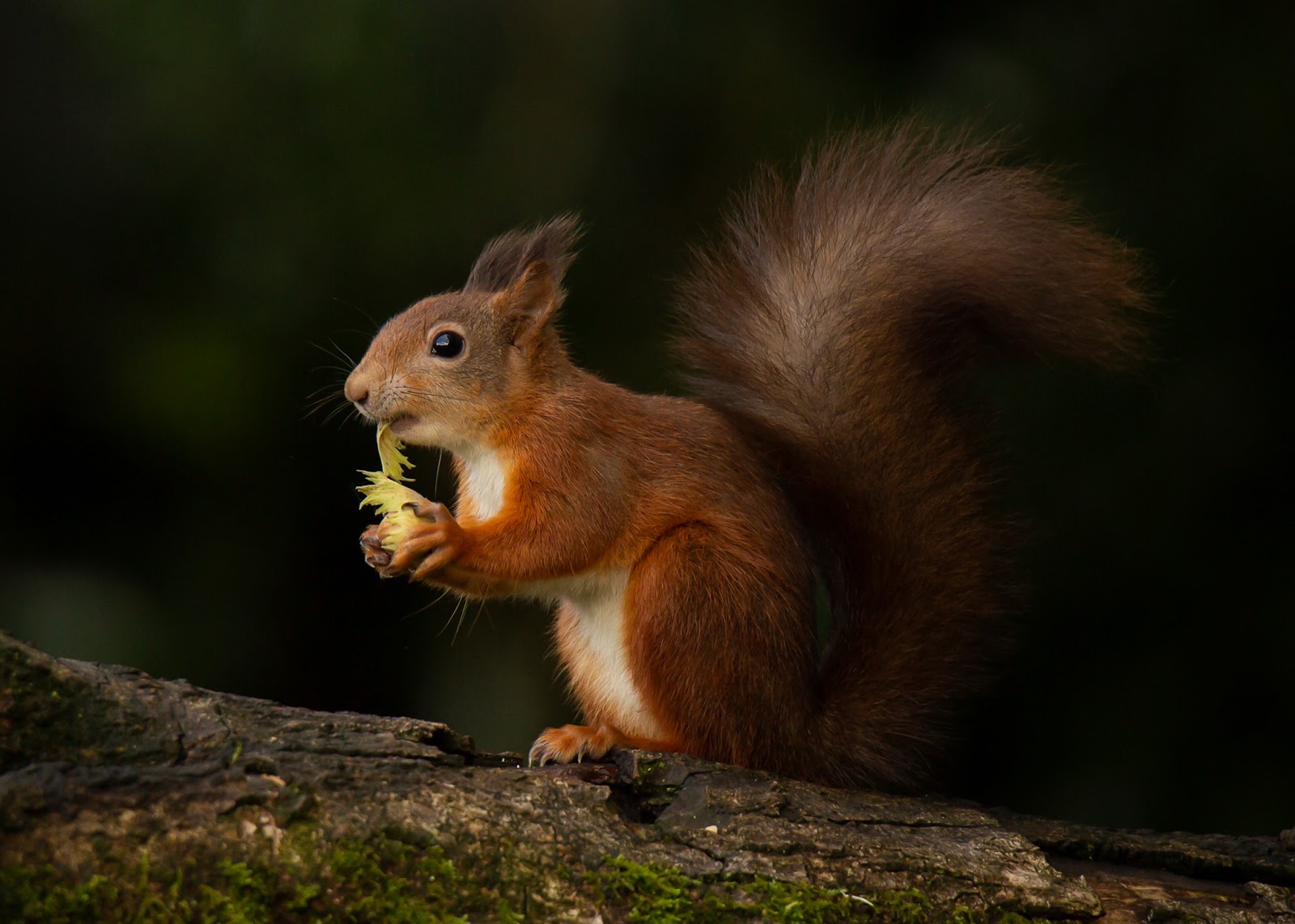 Photo: Sinéad Hickey, Irish Wildlife Trust
<<<<<<<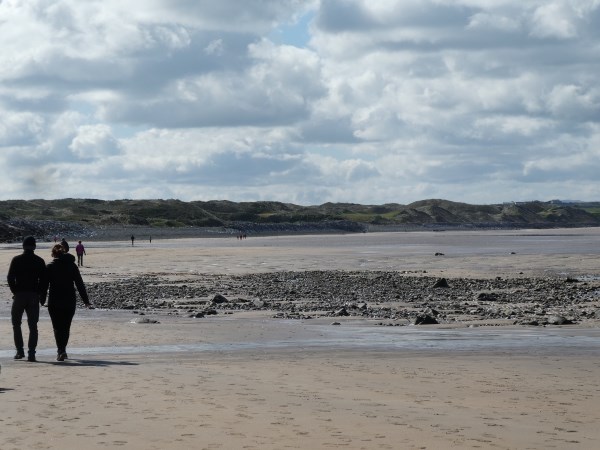 Beach walk in Ballybunion in April 2021
<<<<<<<<
A Titanic Story from Historical Tralee on Facebook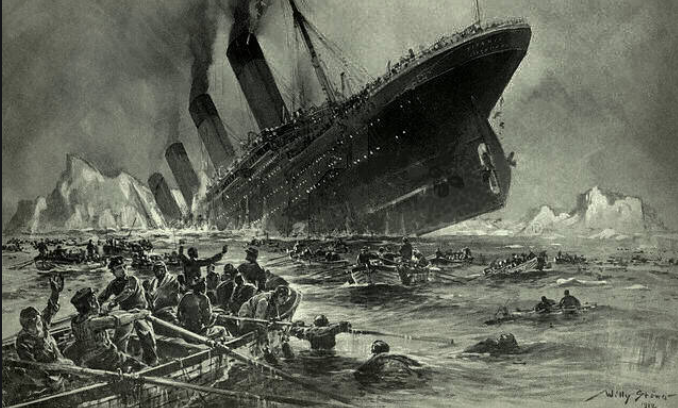 Bridget Delia Bradley was born in Ballyhulla just over the Cork/Kerry border near Ballydesmond, or Kingwilliamstown as it was then called.
The fifth oldest of nine children, 22-year-old Bridget Bradley had planned to travel to the US to start a new life and escape the poverty of her birthplace.
She paid £17 and 14 shillings for a third class ticket and boarded the Titanic with four companions at Queenstown on Thursday April 11, 1912.
When the Titanic began to sink, Bridget Bradley was one of the few lucky steerage passengers who made it to a lifeboat and survived, though witnesses said later that her fate could have been very different.
As her lifeboat was being lowered into the water she suffered an attack of panic and believing the Titanic would be safer she attempted to climb up the ropes back onto the sinking liner. Her life was only saved after one of the crew dragged her off the rope and back into the lifeboat.
Bridget Bradley eventually made it to Ontario in Canada where she found work, married and eventually died in 1956.
In 1953, having been persuaded by her family to attend, she was an emotional guest of honour at a screening of Clifton Webb's movie Titanic.
<<<<<<<
Old Listowel
Cathleen Mulvihill sourced some lovely old photos for Glin Historical Society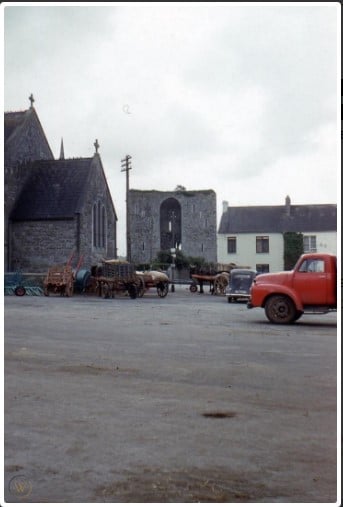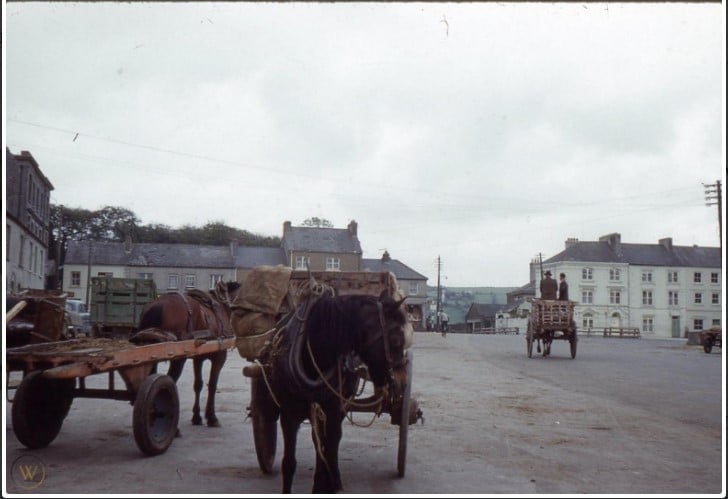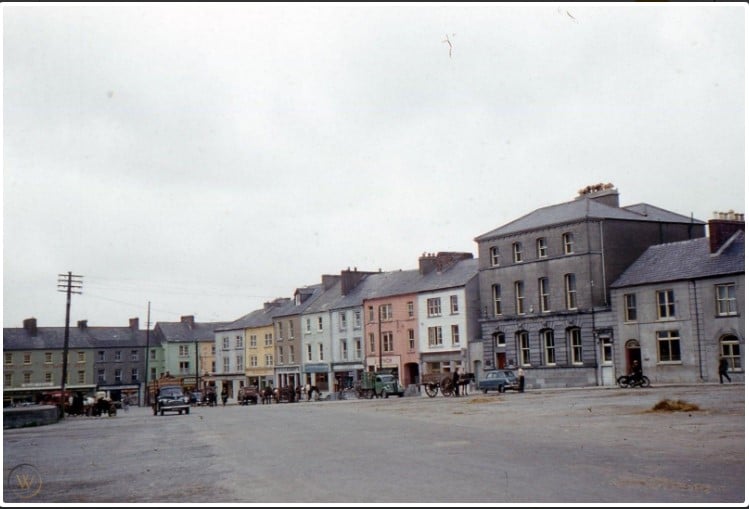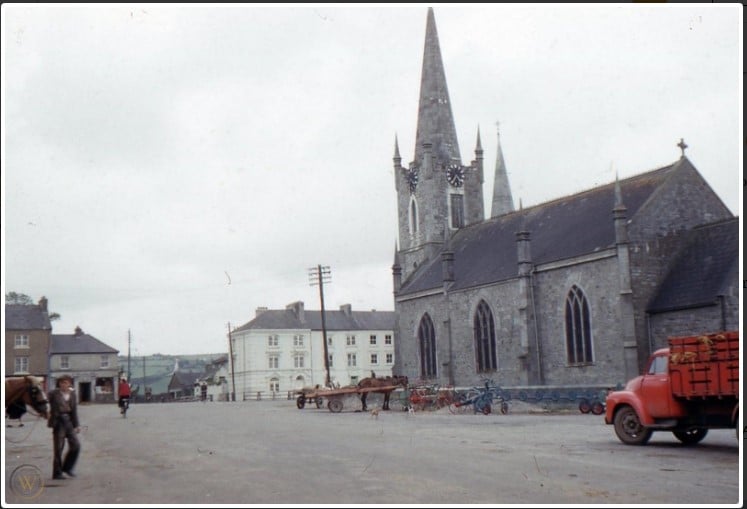 <<<<<<
Credit Where Credit is Due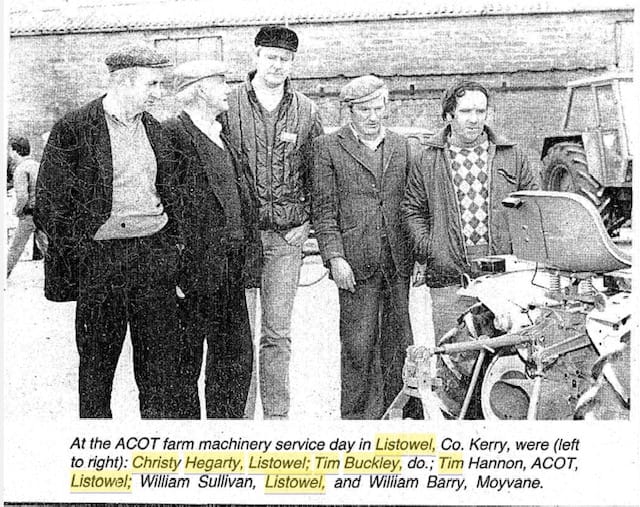 It was John Anthony Hegarty who found this old newspaper cutting. Here is what he says about the subjects and the occasion.
Thomas Christopher Hegarty was my father but because his father was also Thomas Hegarty, he was always called Christy

The photo was taken at the Old Mart Listowel at a farm event in 1984 at an
instruction day on how to service farm equipment.

L to R : Christy Hegarty, Tullamore, Tim Buckley, Derry, Listowel,
Tim Hannon,Ballybunion Agriculture Instructor ,
Willy O'Sullivan, Tullamore, William Barry, Moyvane all R.I.P