Róisín Darby playing in the foam churned up by the gale in Ballybunion on March 17 2019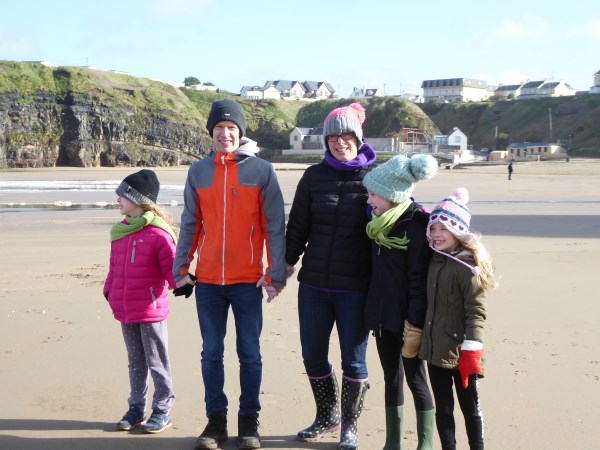 When any of my family visit, a trip to Ballybunion is always part of the adventure.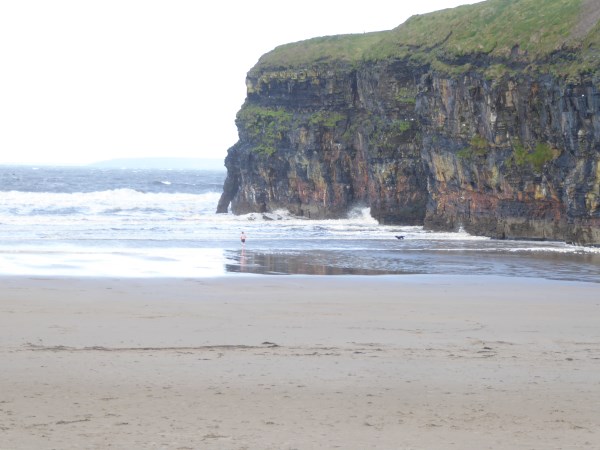 March 17 2019 and Ballybunion is skinning cold.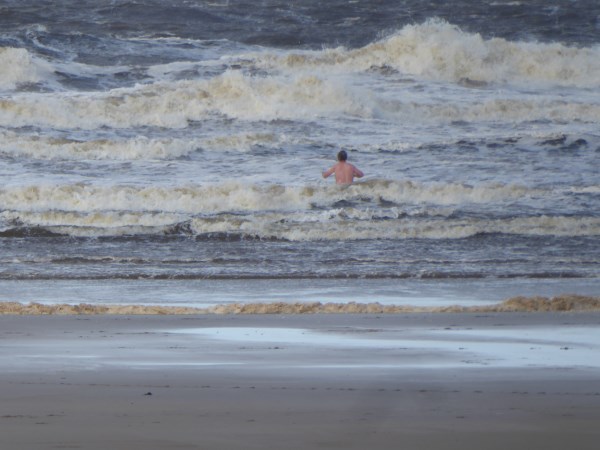 Yes that is a man wearing only swimming trunks swimming in Ballybunion on March 17th 2019.
Molly loves the beach.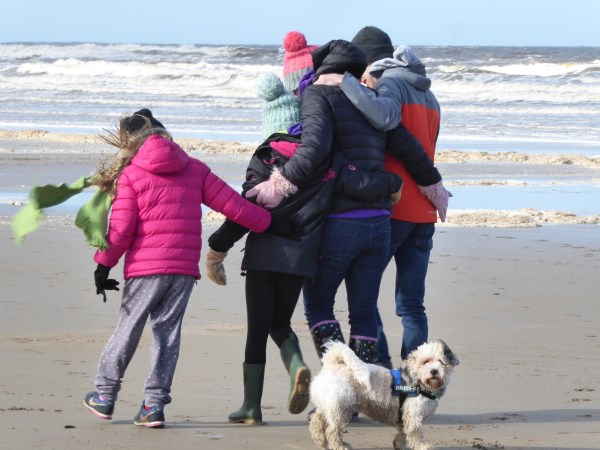 The family huddled together for warmth until they grew accustomed to the wind chill.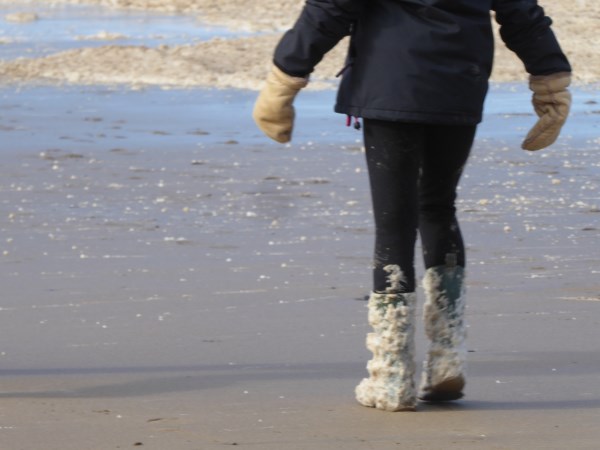 It was all fun and games in the foam but one little lady wasn't wearing wellingtons.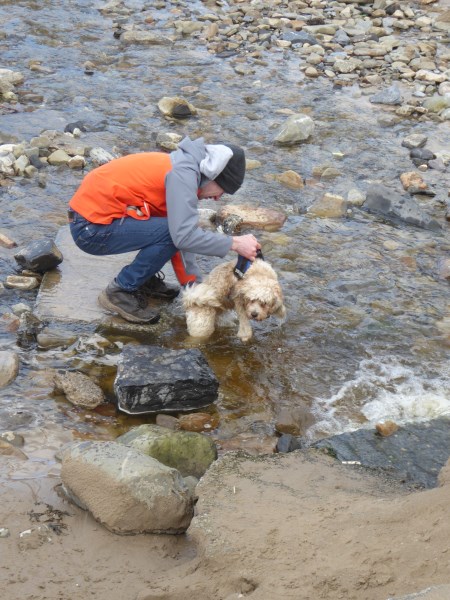 Molly had to endure a freezing cold bath before she could get in the car.
<<<<<<<
Remember Pól ?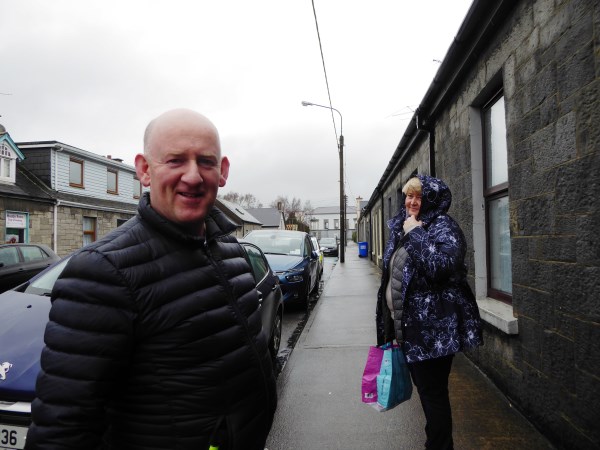 It's always lovely to meet an old friend. Pól used to teach Irish in Presentation Secondary School a while back. He now lives in Tralee and works in Killarney.
<<<<<<<<
Watching the Passing Parade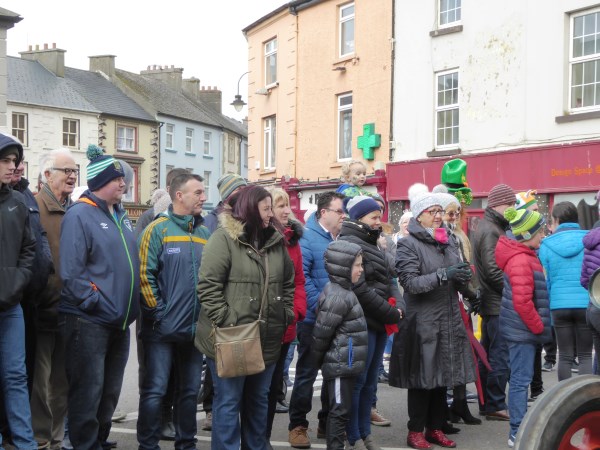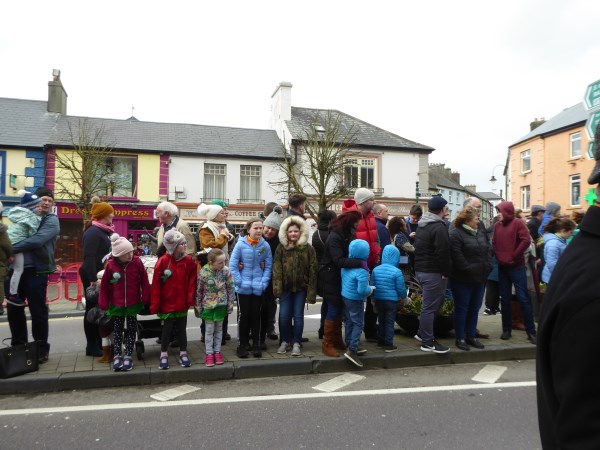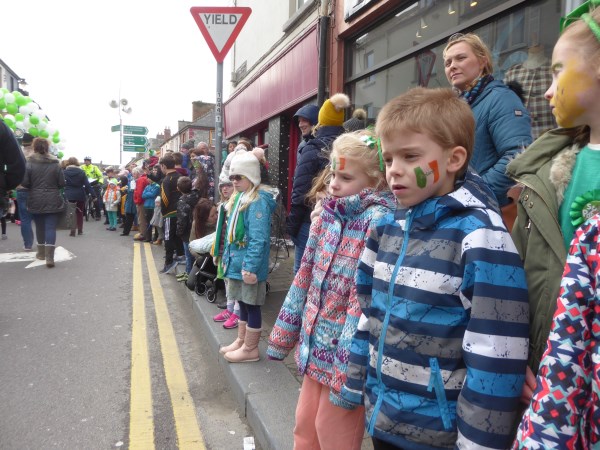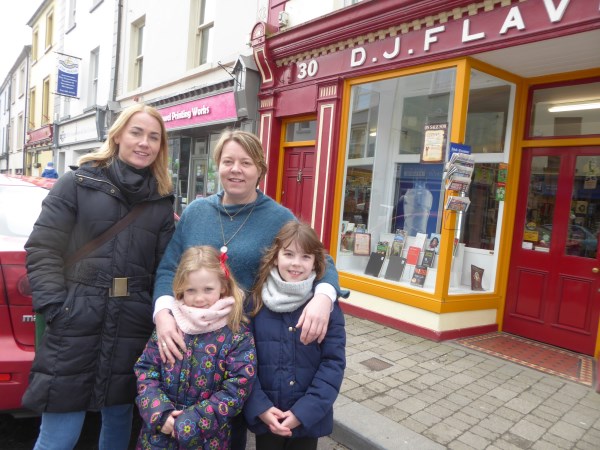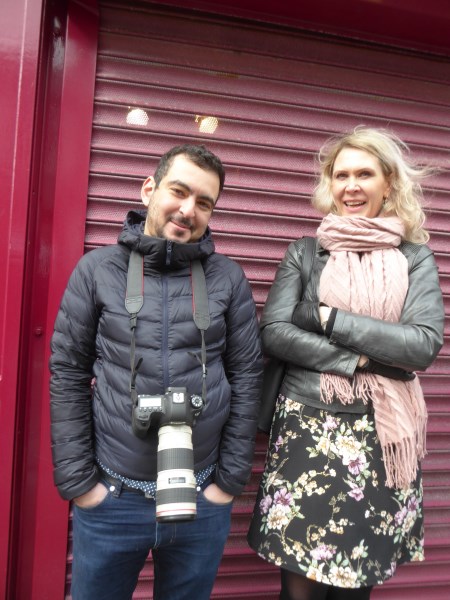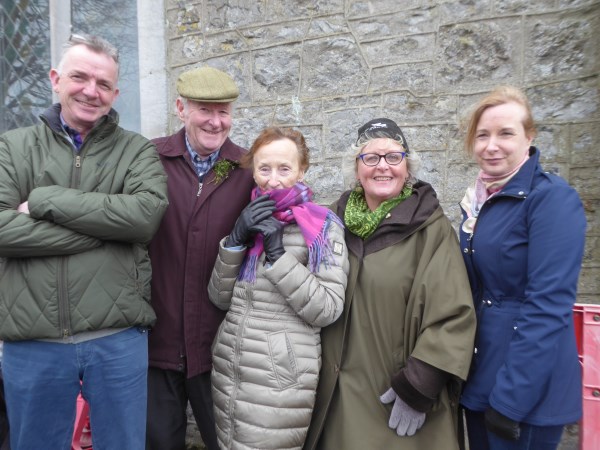 Many people braved the cold to come out and watch the parade
<<<<<<<
December 12 1919 : Kerry News
Dance held in Listowel, most enjoyable for many years. Catering by Kidd's of Limerick and music supplied by Seaward's band. Masks were removed at 1 O'Clock and dancing in ordinary costume till morning did appear.
Thanks to Messrs. D W Judge, Bank of Ireland, the hon Secretary and R Sweetman the greatest possible credit is due for the energetic manner in which they principally worked up the pleasant event and made it a success it was. Thanks also due to Messrs Jack Rice, sub manager National bank. Killeen, Bank of Ireland and E Boylan. While the ladies category. Mrs Foran, V.C. P.L.C. and Mrs Sweetman, also Mrs Crowley, Mrs Leane and the Misses Buckley, etc.
They also had electric light.
(It was remarked that most of the patrons were Sinn Feiners, but there was some small irresponsible element mentioned).
<<<<<<<
Marconi Centenary
On March 19 2019 Ballybunion remembered it's role in communications history.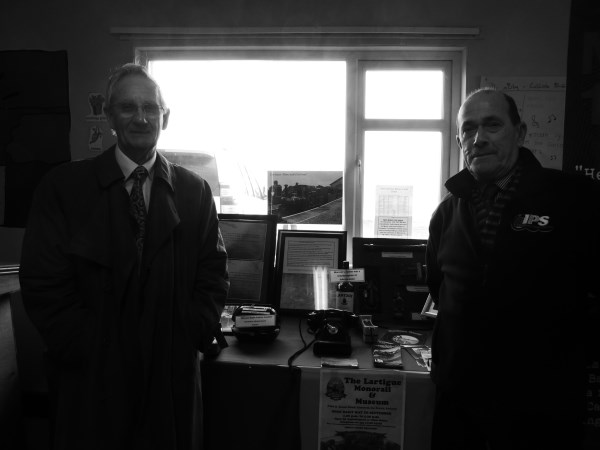 Jed Chute and Martin Griffin were there to represent the role of the Lartigue Railway in this piece of history. Martin and Jed told me that all the components for the broadcasting station were brought to Ballybunion on the monorail. All the components that is except the generator.
Because the Lartigue was a monorail and the passenger and goods carriages were balanced on either side of a central raised rail on trestles, a delicate balancing act had to be performed at embarkation.
The generator for the Marconi station was too heavy to put on the train so it had to be brought by road. It was too heavy for the road as well and it got bogged down at Dirrha. Steel girders had to be got and these laid across the road to reinforce it. These reinforcements had to be taken up after the load had passed over them and relaid in front of the lorry.
<<<<<<<
Winners alright
Listowel had great success at the recent Irish Hospitality Awards 2019.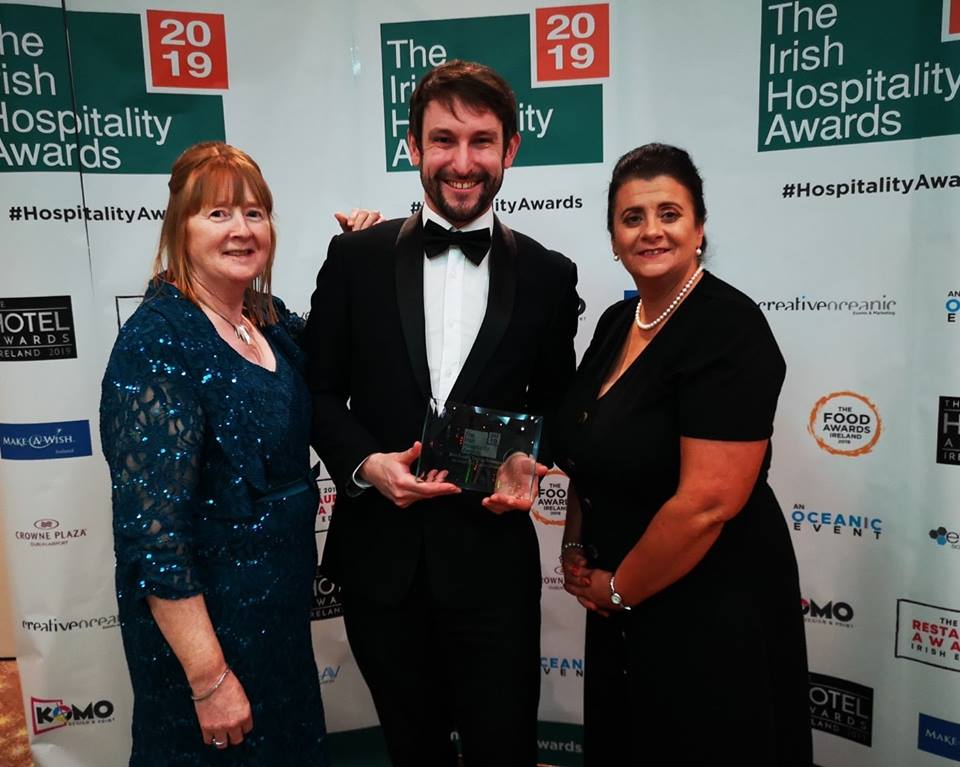 Jumbo's won the award for the best family restaurant. Jumbo's is a Listowel institution. If you grew up in Listowel no trip back home is complete without a trip to Jumbo's. Curry chips and stuffing anyone?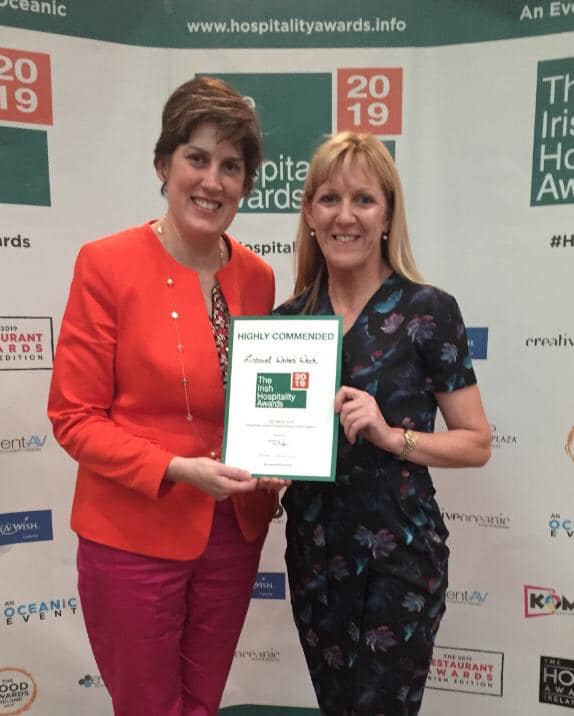 Máire and Catherine picked up a highly commended award for Listowel Writers' Week, another Listowel institution.