Convent Cross, October 2020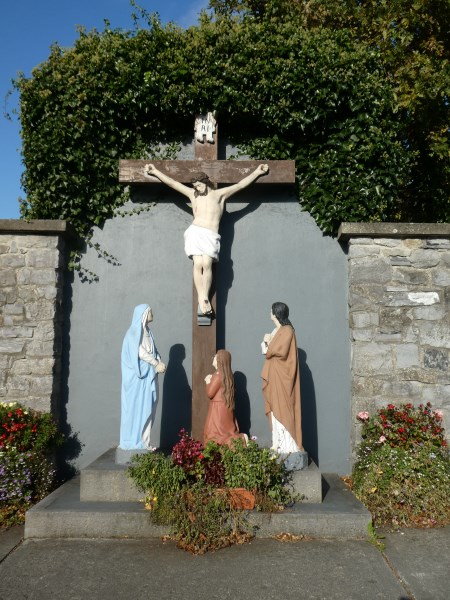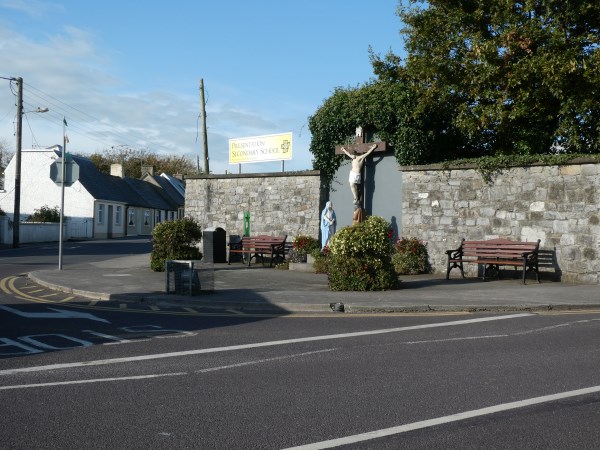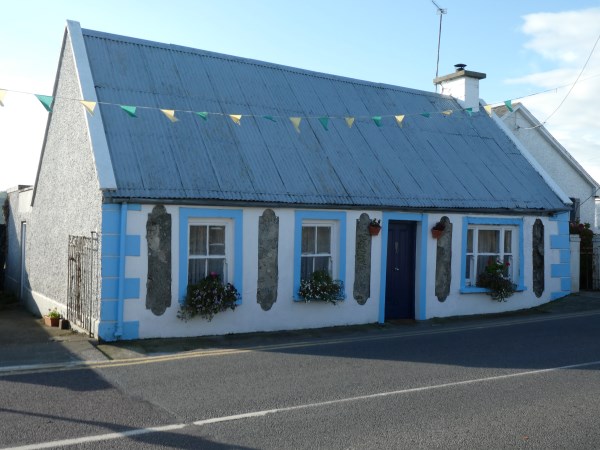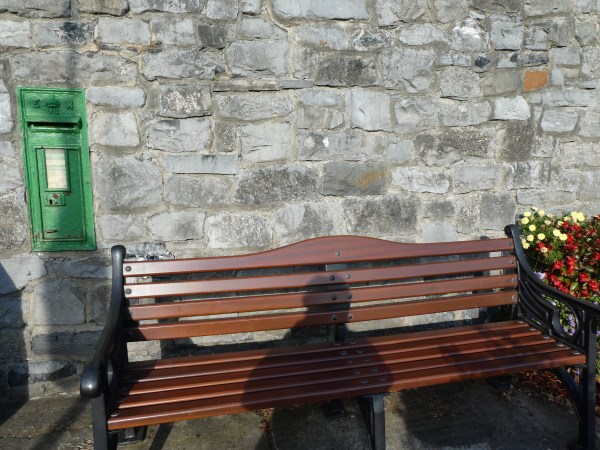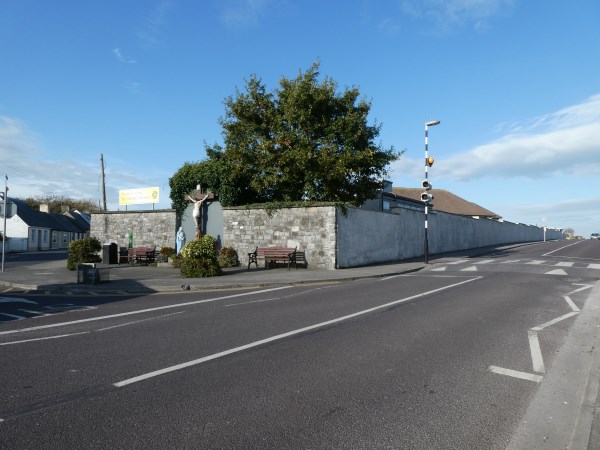 This is the grotto area at Convent Cross with the Ballybunion Road on the right of the photo. The long wall enclosing the secondary school was built in the past few years. The pedestrian crossing was put here to relieve problems with people crossing at a busy junction.
<<<<<<<<
Listowel Courthouse Then and Now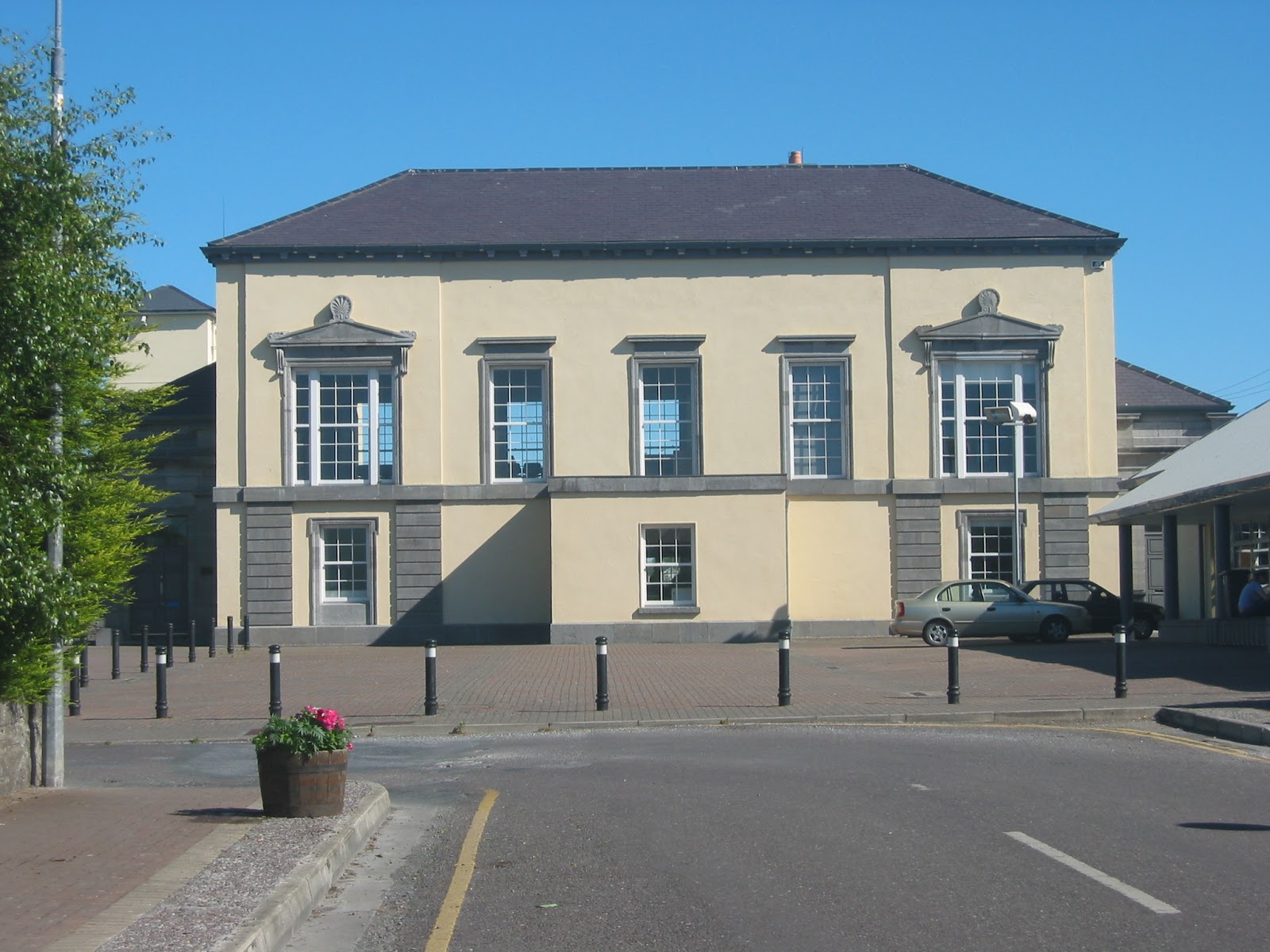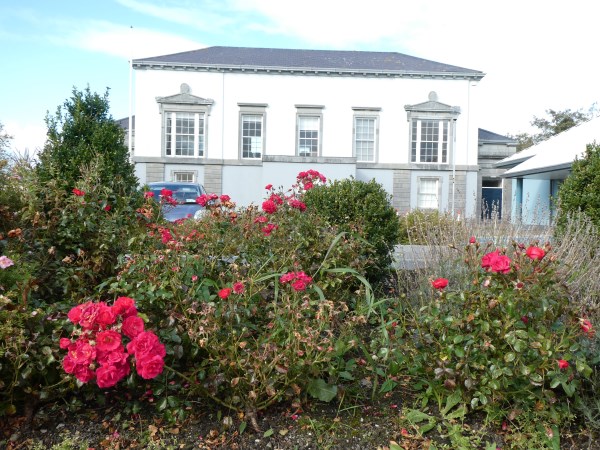 <<<<<<<<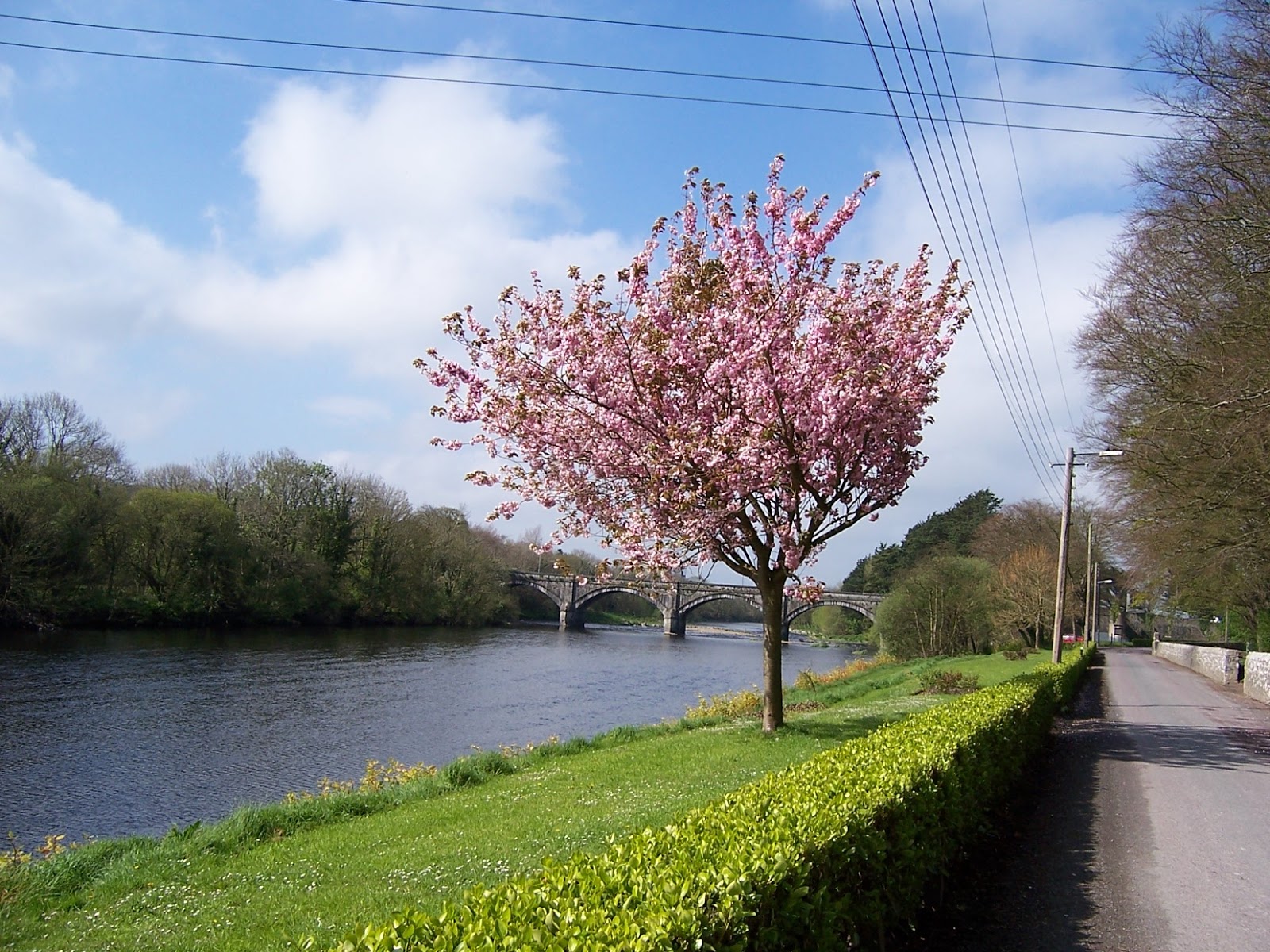 I dont know what has happened to this cherry tree but it's no longer here.
<<<<<<<<
A Letter from Oregon
Hi Mary ~
I wanted to let you know how much we've been enjoying your blog lately. Even with little "new"news to report on, you are keeping our interest here in America! My ancestors left Listowel around 1870 so even "news" from the 19th century in County Kerry is fascinating for me. For instance, when a piece you posted a few days ago said,
"For three quarters of a century afterwards the people in this district and in North Kerry generally recorded events from the year the boat was drowned" or from the night of the big wind"."
I got so excited! Our family's stories mention that my 2x great grandmother was born "the night of the big wind." (She actually was born a few days before but everybody remembered her birth in connection with the storm.) My own granddaughter was just born a month ago here in Oregon. I'm sure we will be remembering her birth as "the time of the big wild fires." Just knowing that other people from Co. Kerry remembered events the way my family did makes me feel so much more connected to our ancestral home.
Thank you for all that you do! Please keep it up!
Lauren Carroll Davis
Sisters, Oregon
Lauren wrote again and sent us a link to this beautiful video of poems and seen nostalgia music. Thank you Lauren
<<<<<<<
Some Welcome News from Jimmy Moloney
We were informed this morning (Oct. 29 2020) by council management that the bollards restricting parking in Listowel are to be removed. These bollards were placed in The Square and on Church Street and William Street.
While recognising that public safety has to be number one priority these restrictions were never going to work in a town with a layout like Listowel. I made this point at the time to council management stating that a one glove fits all policy for towns in Kerry was not the right move.
The set down and age friendly parking bays, which have worked well, will remain in place.
While concessions were gained the elected members had no official vote during this whole process. Something I hope that will not be repeated
Kerry County Council needs to explore more possibilities regarding the use of our public areas to help the economies of our towns recover.