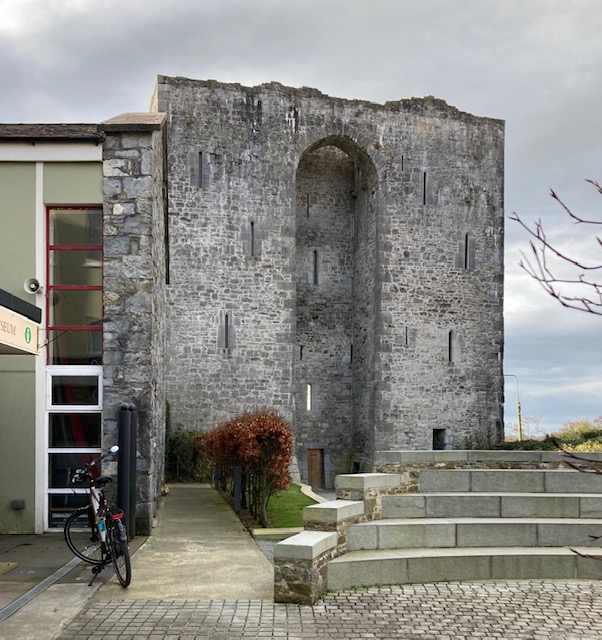 <<<<<<<<<
The Confraternity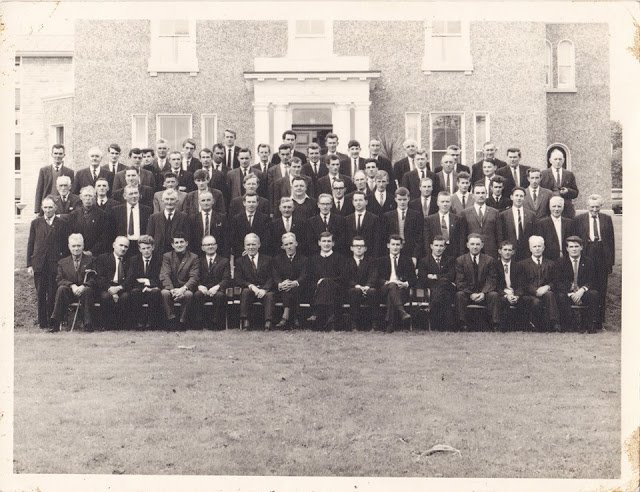 I posted this picture of Listowel men on a confraternity retreat a while ago. I had hoped to spark some memories of that all male institution but I haven't got very far. The Confraternity was essentially a prayer group to keep men on the straight and narrow. It met for "meetings' once a month. These were held in the church and consisted of prayers and sermons. Once a year they all headed off to Limerick for a retreat.
Locally some sceptics regarded them as "Holy Joes" A while ago I got this missive from an unnamed local man;
Regarding the Confraternity and the Sodality; these were gone or on the way out when I was a nipper. I do remember a crude put-down that was used in those days against someone that was, in the common perception, 'ró-mhór leis an gcléir,' and involved in every religious event and occasion- this put-down was as follows: 'Jaysus, that fellow is stuck in everything! He'd be in the Children of Mary as well, if they could find a knickers big enough for him.
<<<<<<<<<<<<
Looking Forward to St. Patrick's Day
Some stalwarts of St. Patrick's Day parades in the past.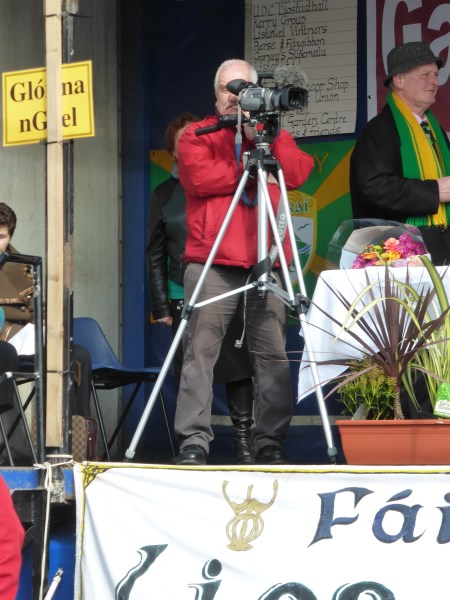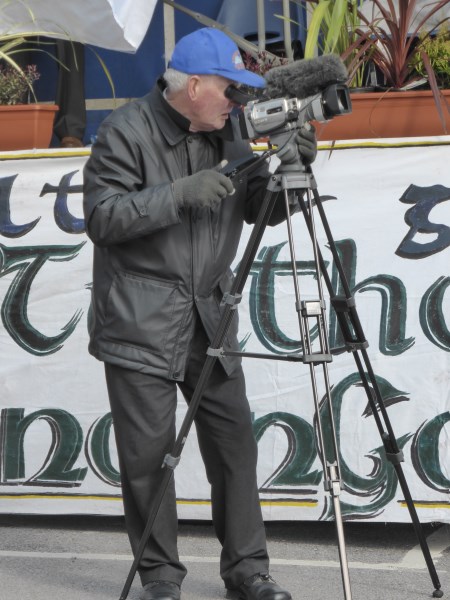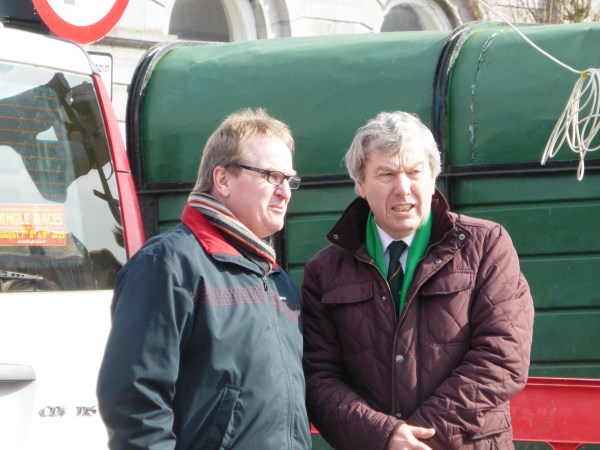 <<<<<<<<
Dandy Lodge Story Continued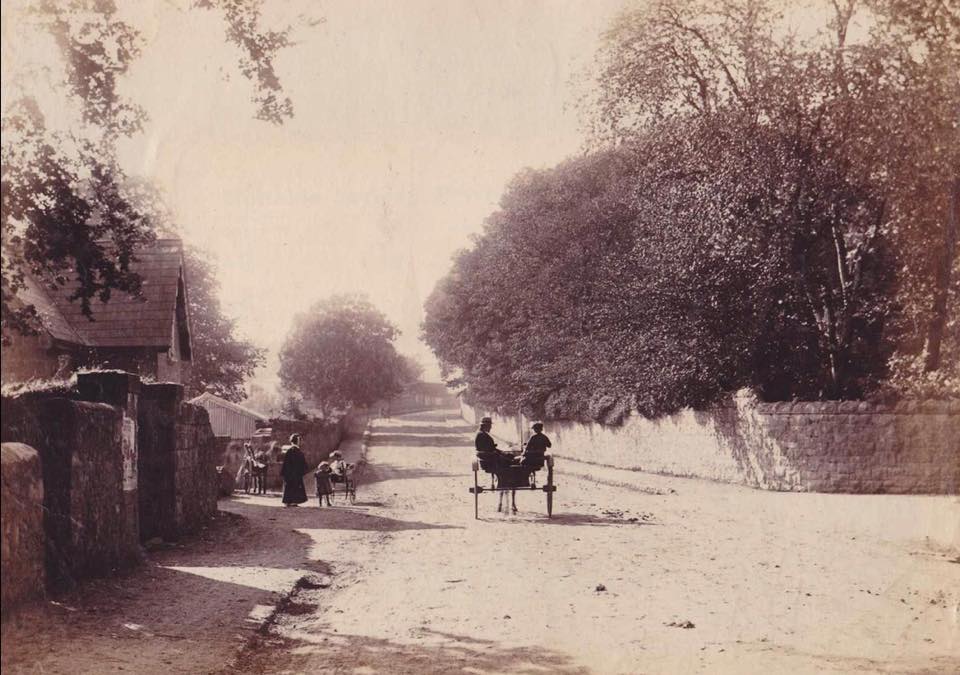 This is a photo in the National Museum of Bridge Road, Listowel in 1903. You can see the Dandy Lodge on the left.
There it stood until 1997 when it was moved brick by brick into Childers' Park to be looked after by Listowel Pitch and Putt Club.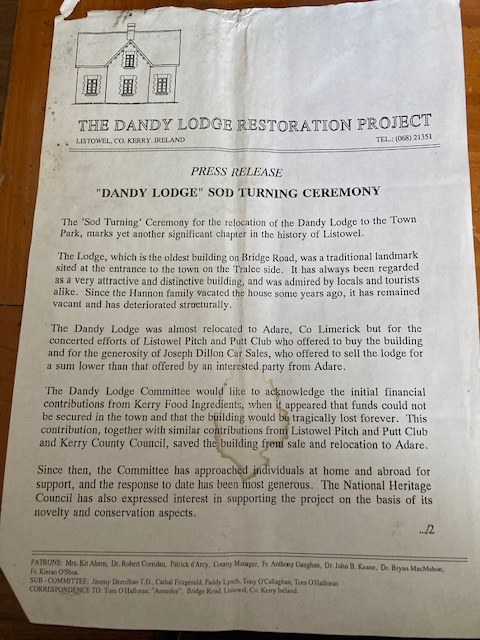 You can see from the press release that Adare Co. Limerick had an interest in purchasing the lodge. We have to thank the foresight of Listowel Pitch and Putt Club members who made sure it remained in Listowel.
The late Tom O'Halloran took these photos of the relocation.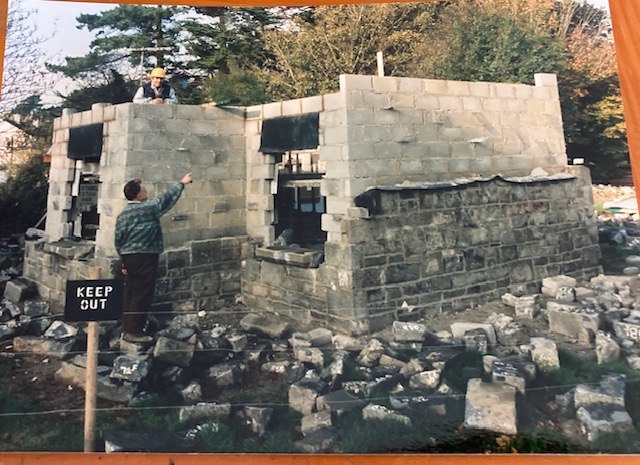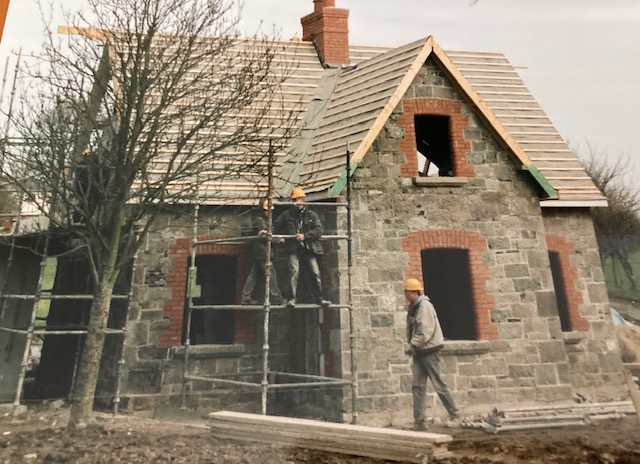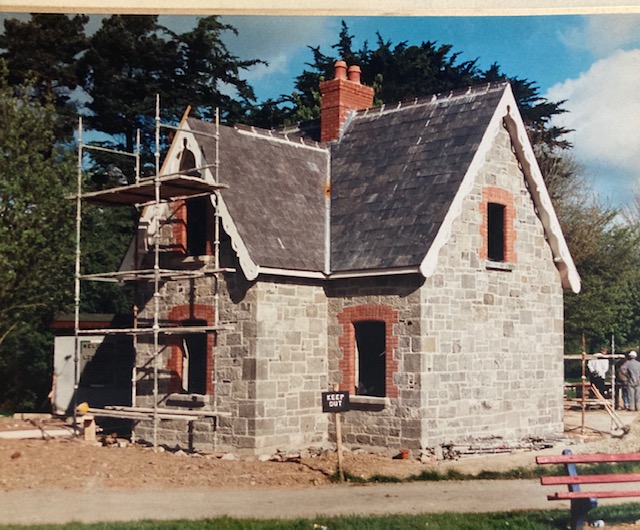 The following pictures were taken at the opening.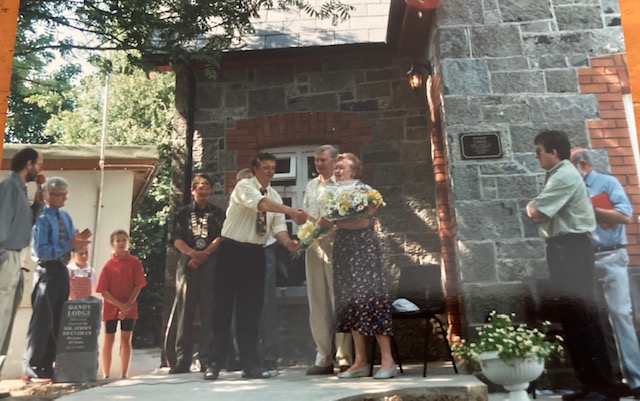 A presentation to Tom and Eileen OHalloran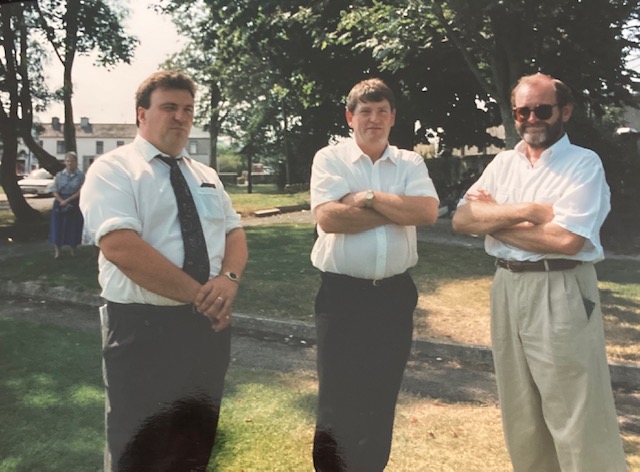 Joe Dillon, Jerry Brick and Cathal Fitzgerald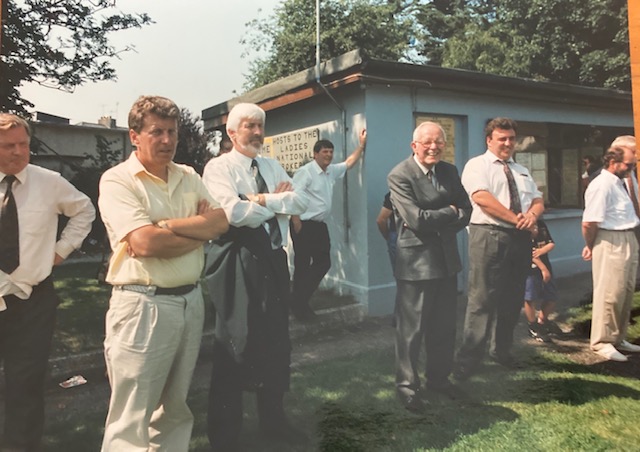 Bill Walsh, Paul O'Dowd, Jerry Maher, Dr. Corridan and Joseph Dillon, previous owner of The Dandy Lodge
<<<<<<<<