We Walked the Walk
"Smile though your heart is aching
Smile even though it's breaking…."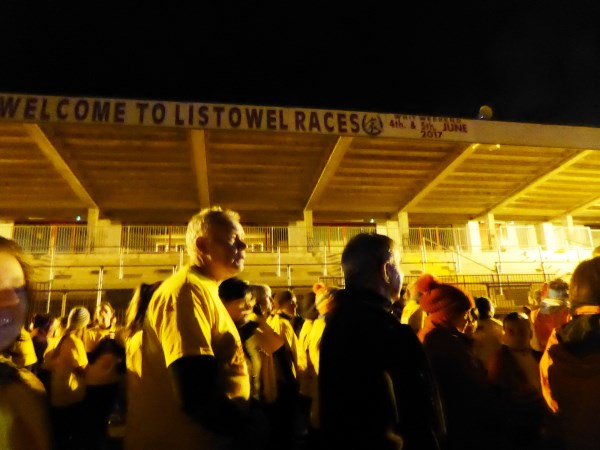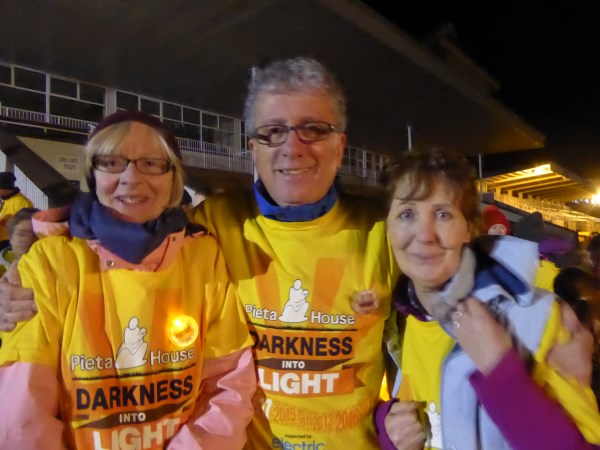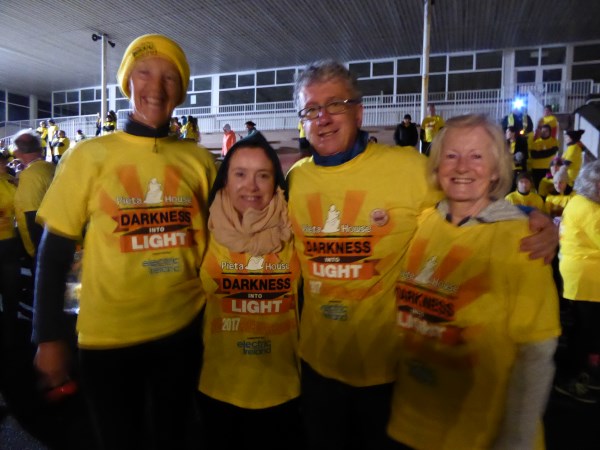 Maud Fitzmaurice, Cliona Cogan, Billy Keane and Eleanor Ryan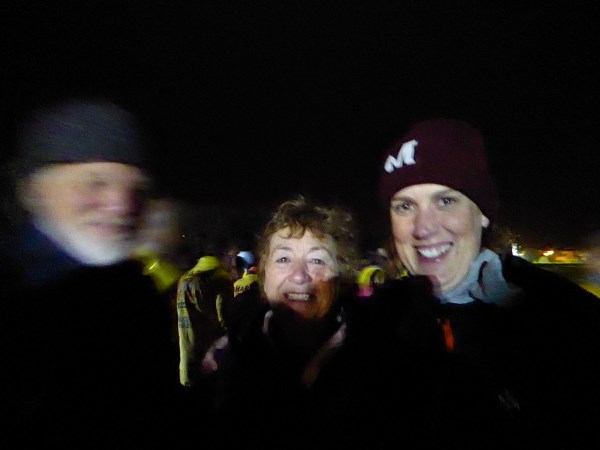 Jim and Liz Dunn with Máire Logue
All around me on Saturday morning May 6th
2017 at 4.00 a.m. on Listowel racecourse were smiling faces. Listowel has always lent great support to
Pieta House and to any agency that helps people who have suffered because of self-harm.
Many of the early risers on the Island were thinking back to that awful moment
engrained forever in their memories ; the moment when they heard the
unbelievable news that someone they loved had died by suicide.
A Tarbert choir was on hand to raise our
spirits;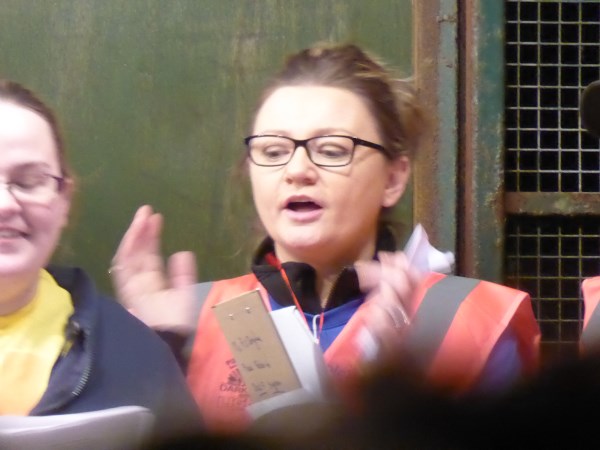 Cora O'Brien, director of Pieta House, Tralee, sings along with the choir
"Lean on me when you're not strong,
I'll be your friend, I'll help you carry
on" we sang as we tried to convey hope
to the sad and lonely souls who sometimes feel very alone.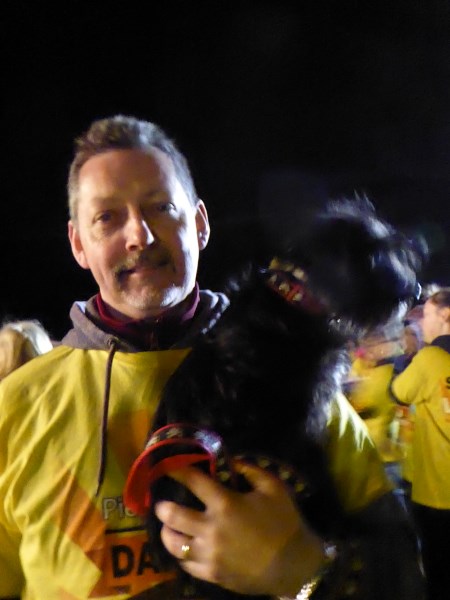 Tom McElligott
People brought their dogs and their
children. "We are there for you " was the message. You are never alone. It's
okay to say you are not okay.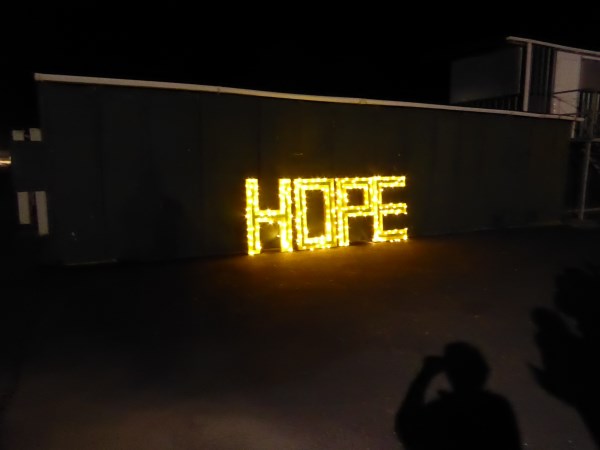 "Hope for the sunshine tomorrow after the
darkness is gone."
Hundreds of us set off to the strains of
Walking on Sunshine.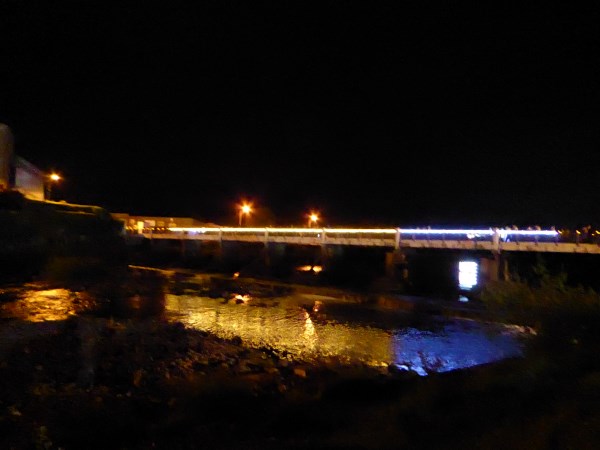 We made our way along by the racecourse to
the candlelit bridge and there in the water was the stark word, Hope, reflected
in the waters of the Feale. Some stopped
to take photos, some caught their breath as they remembered other waters in
another places.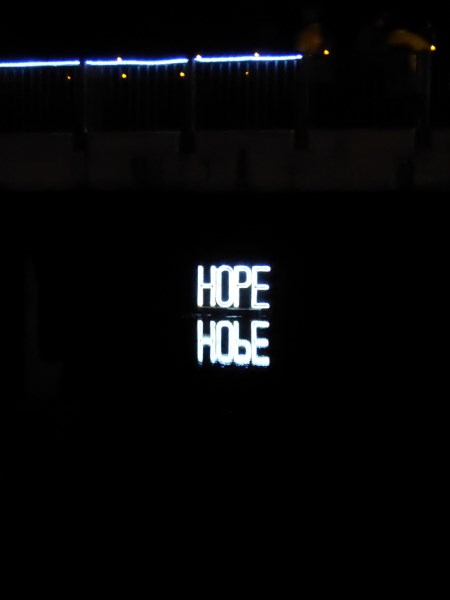 We walked on along the well-stewarded route
through the Square and down Bridge Rd. to the Arch and into the Silent Mile. An
eerie silence fell on the previously chattering hoard. The only sound was the
birdsong as we walked the road beside the Garden of Europe, a path the
organisers had lit with candles and decorated with wind chimes.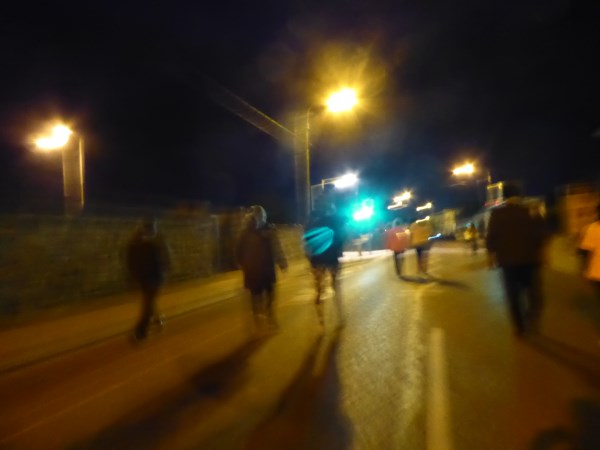 We turned the bend for home at Cahirdown and
we walked the eerily deserted streets of our fair town. Many windows were
decorated in support. Candles flickered and everwhere posters and T-shirts whispered
the message of hope, You are not alone.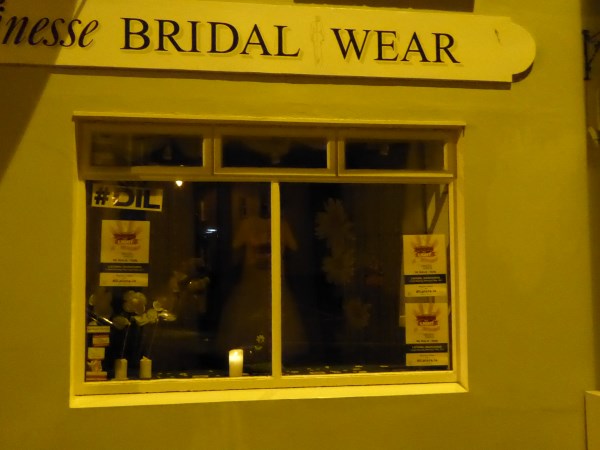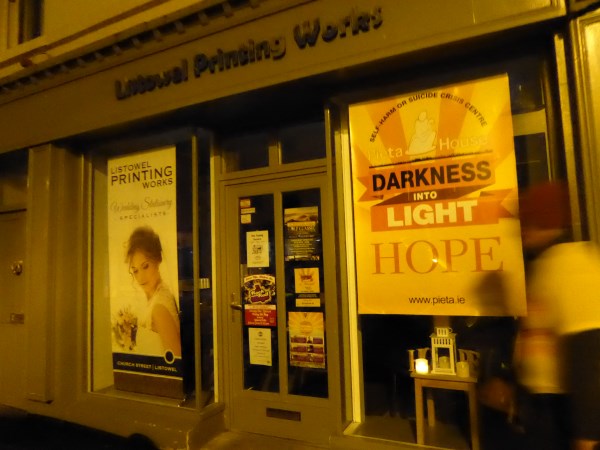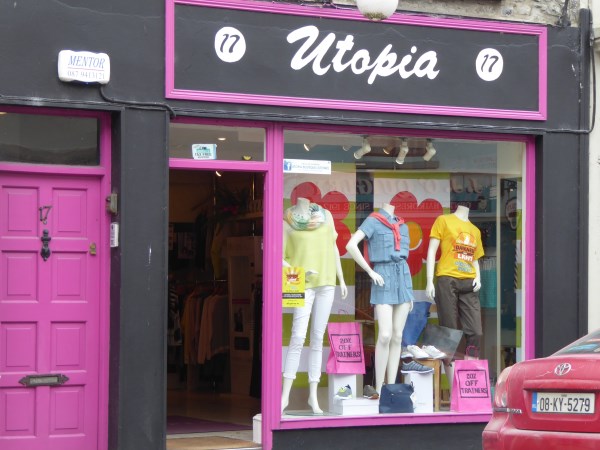 Up William Street we went, some tiring a
little, others getting their second wind. We rounded the roundabout at the John
B. Keane Rd. and we were in the home straight. There was one more jolt in store
though. Along the railings at the back of the preschool were several banners
with the names of people who should be here with us. This is what it's all
about. We are all walking and praying that no one who is here today with us
will be named on that banner next year. This was a stark reminder that we were
not on a merry morning jaunt. We were here on a deadly serious mission to try
to stem the tide of suicide.
"Whispering hope, oh how welcome thy voice
Making my heart in its sorrow rejoice."
We ended our walk back at base, at Listowel
Racecourse where so many of us had so many happy September days. As we returned
home we hoped for the sunshine tomorrow.
We had done our small bit to help
Pieta House deliver its twin aims of Hope and Consolation.