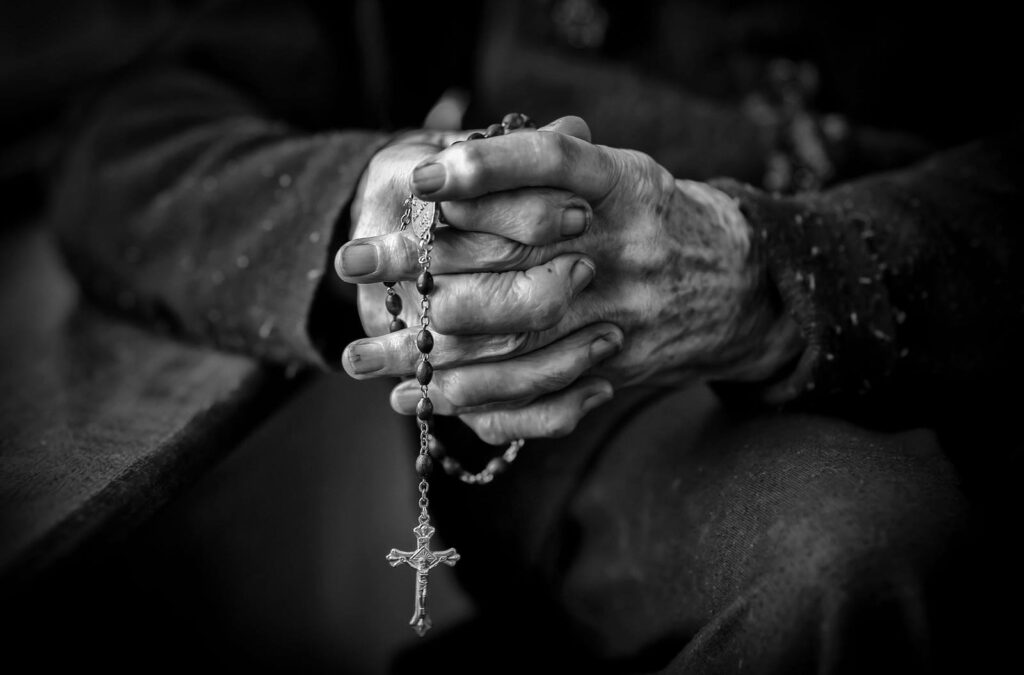 This evocative image is one of the pictures by members of mallow Camera Club now hanging in Kanturk Community Hospital.
<<<<<<<<<<<
Danny's Easter Window Display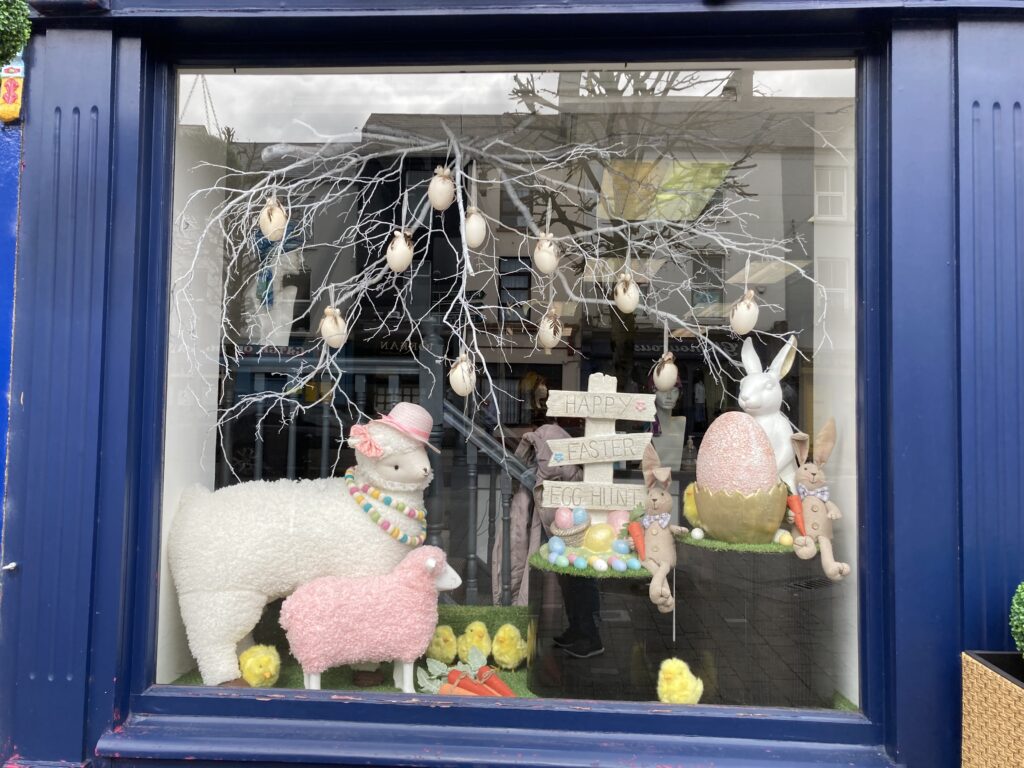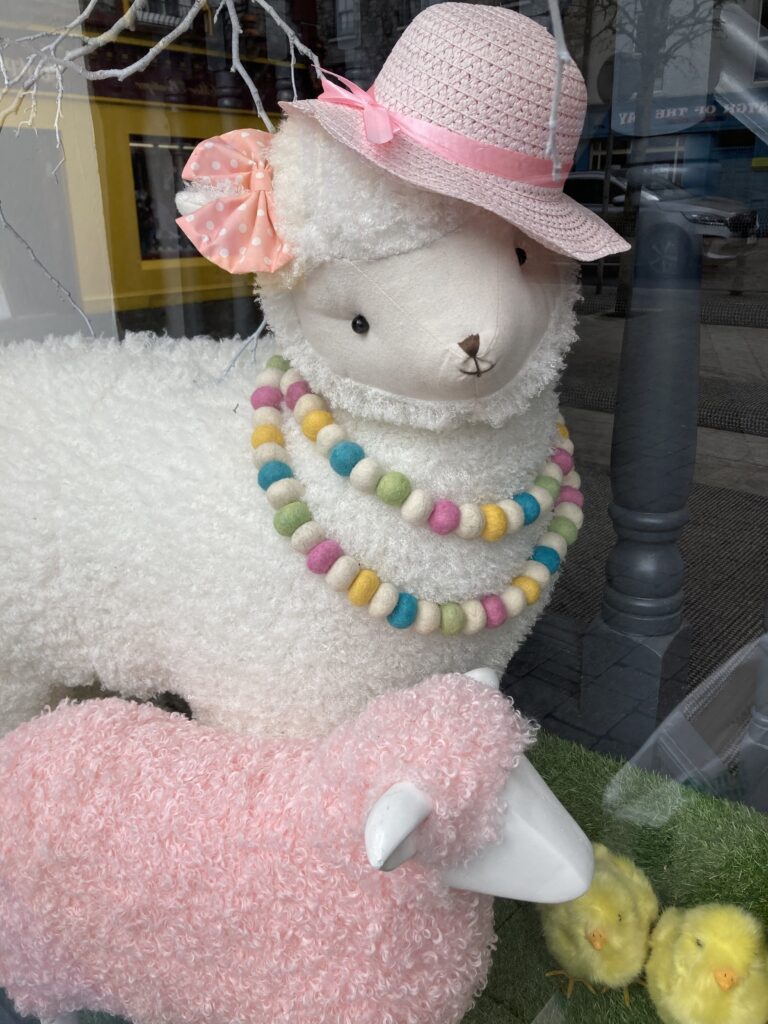 Always stylish, always different.
<<<<<<<<<
Olivia Buckley's Rose Memories concluded
From Pres Secondary School Yearbook 2003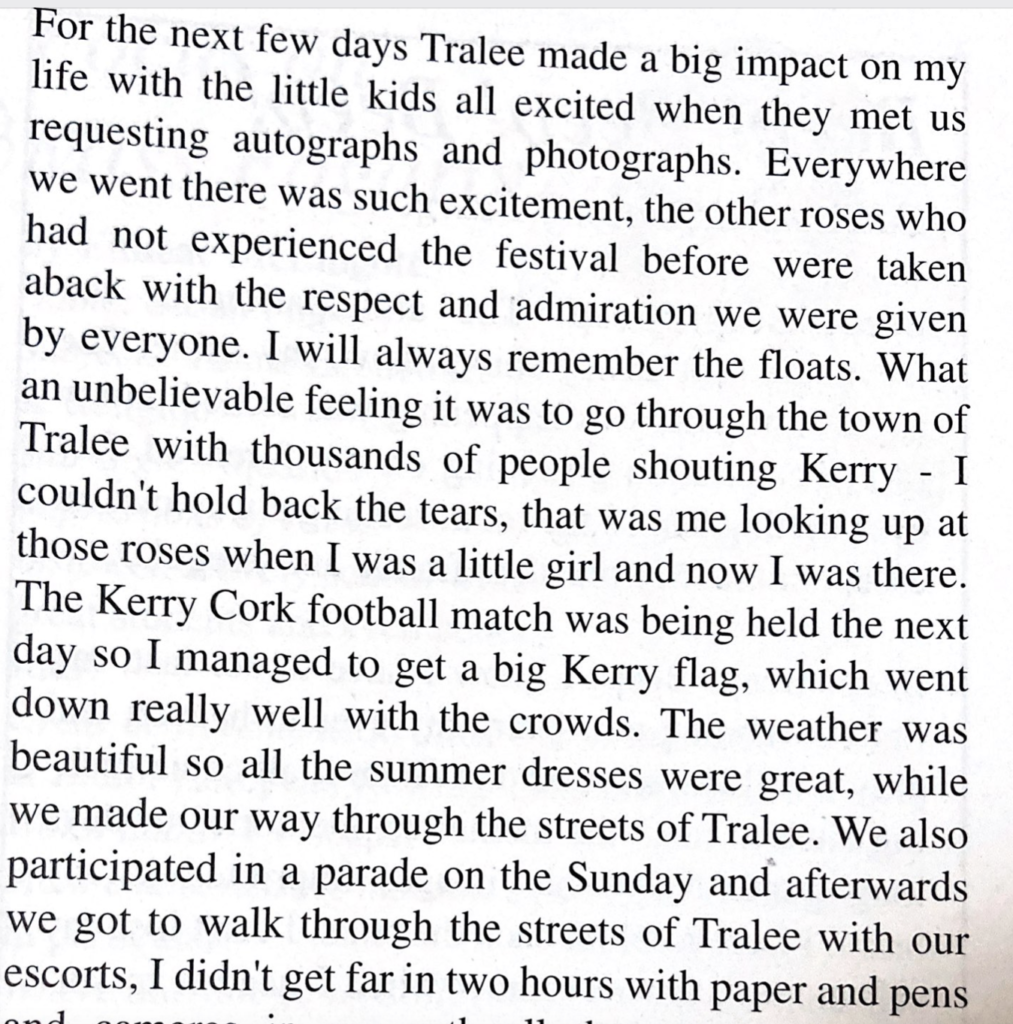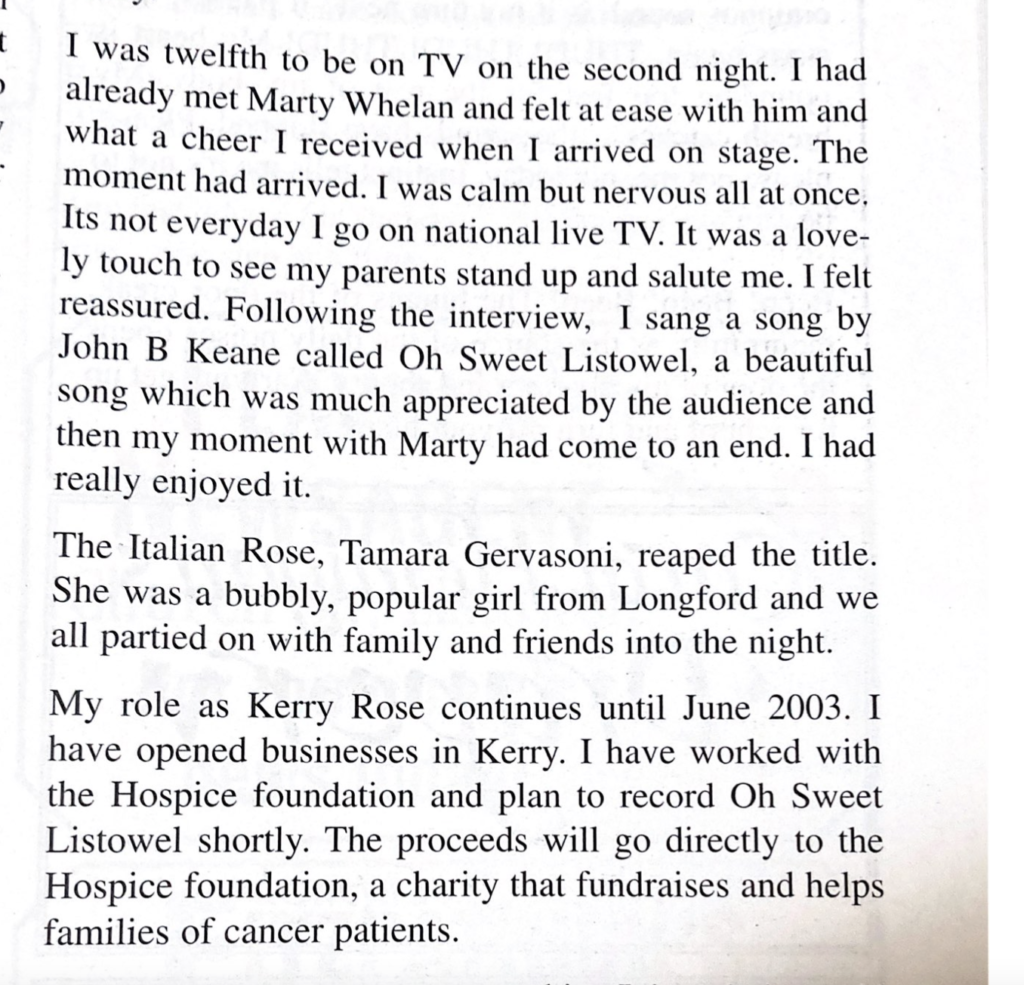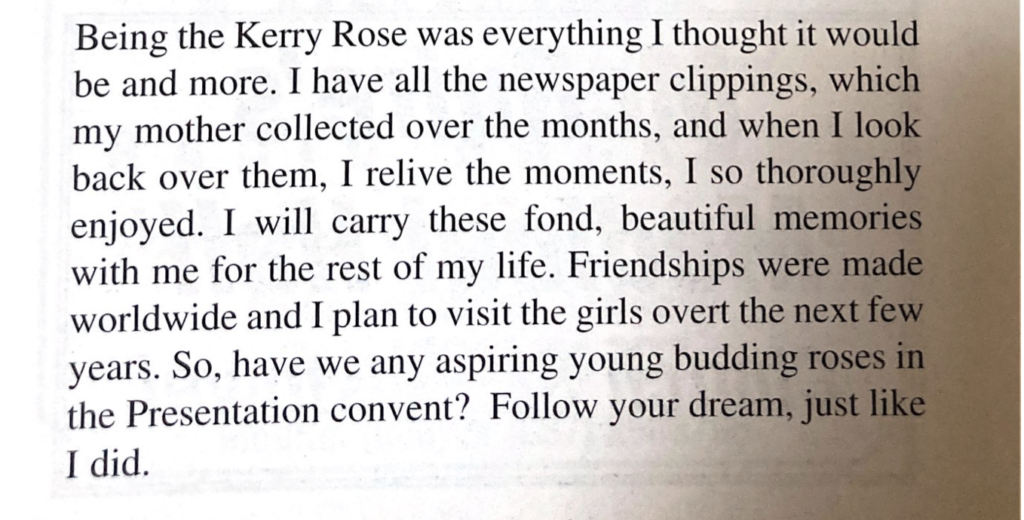 <<<<<<<<<<<<<
A Last Few St. Patrick's Day 2022 Photos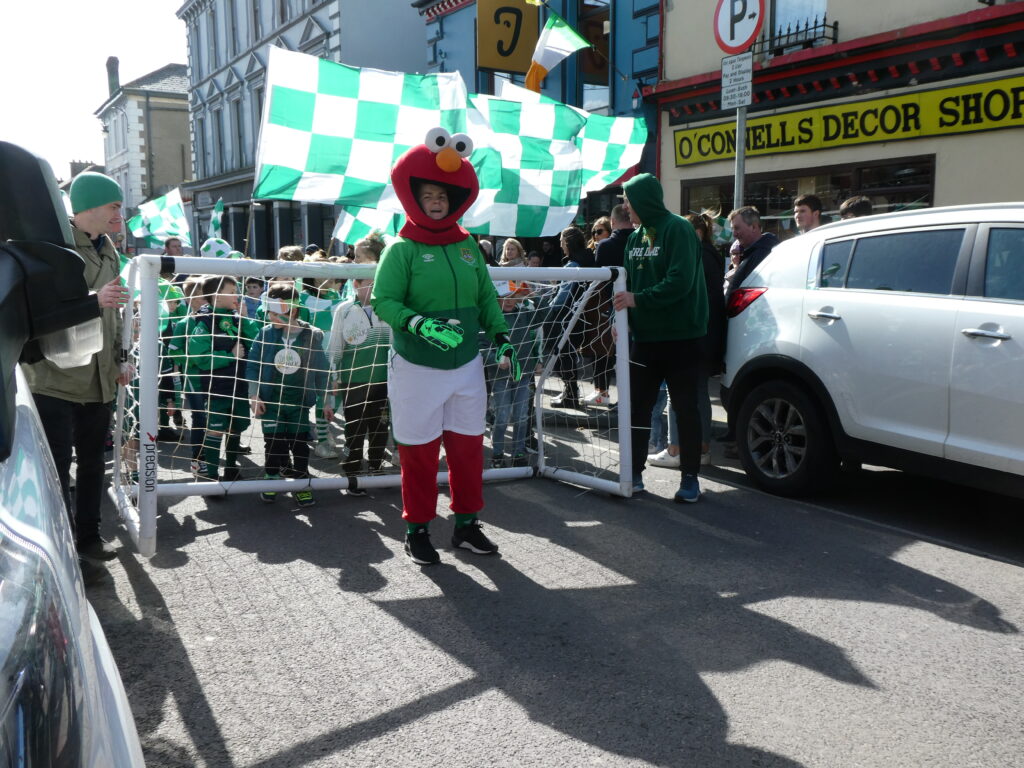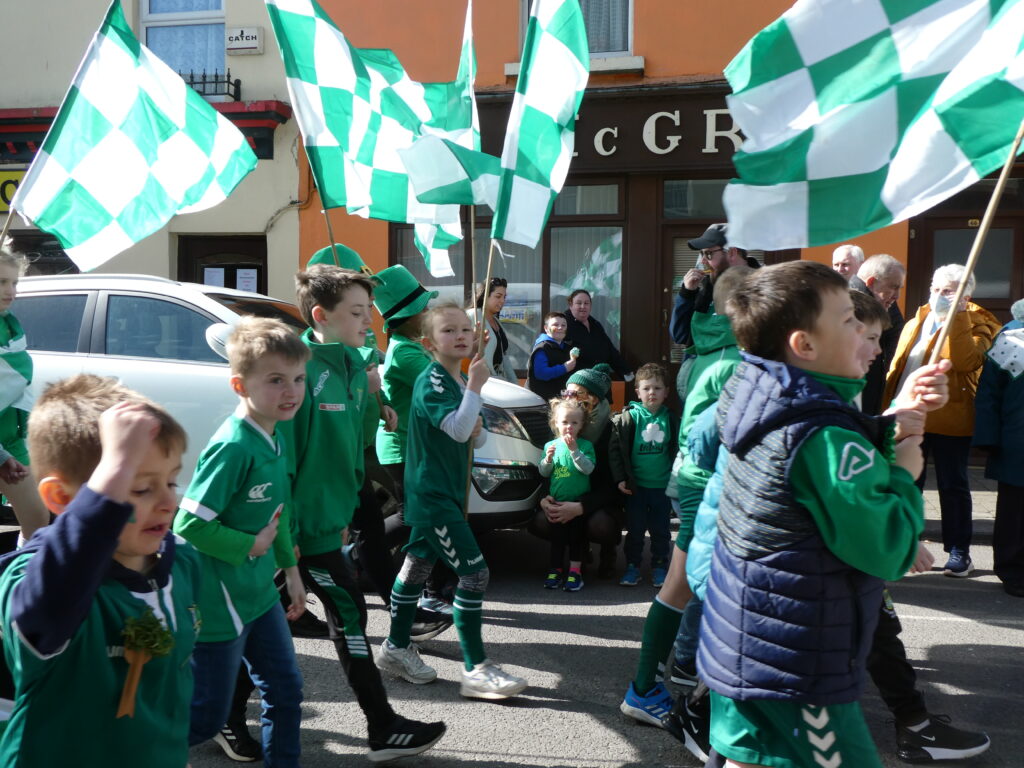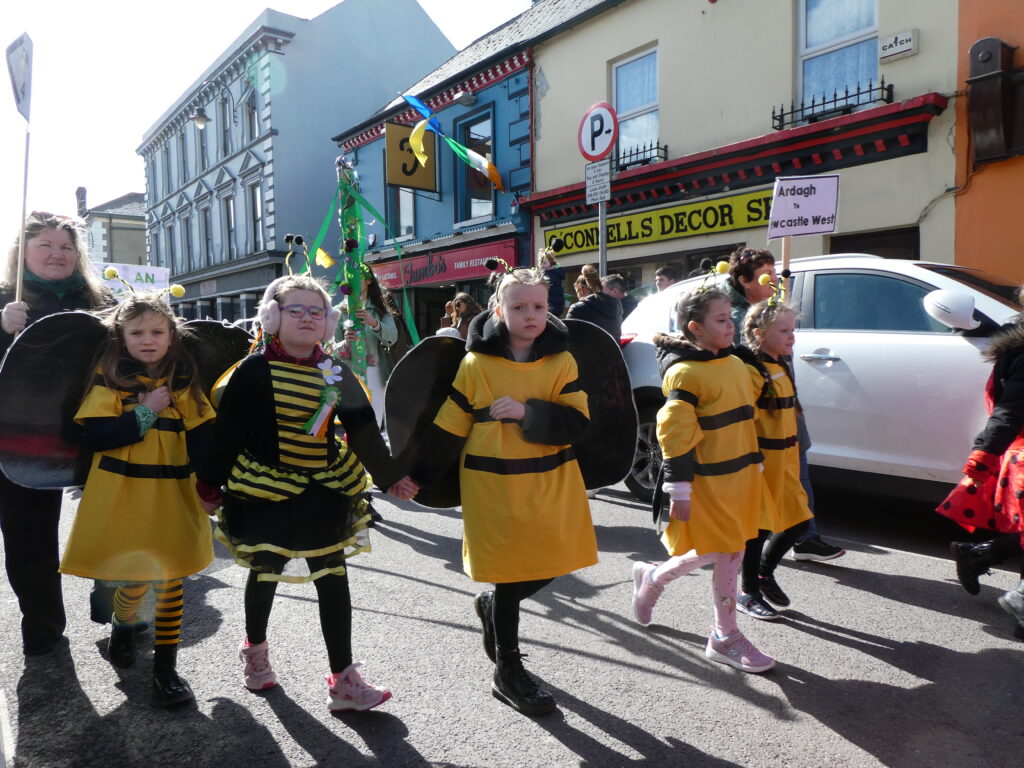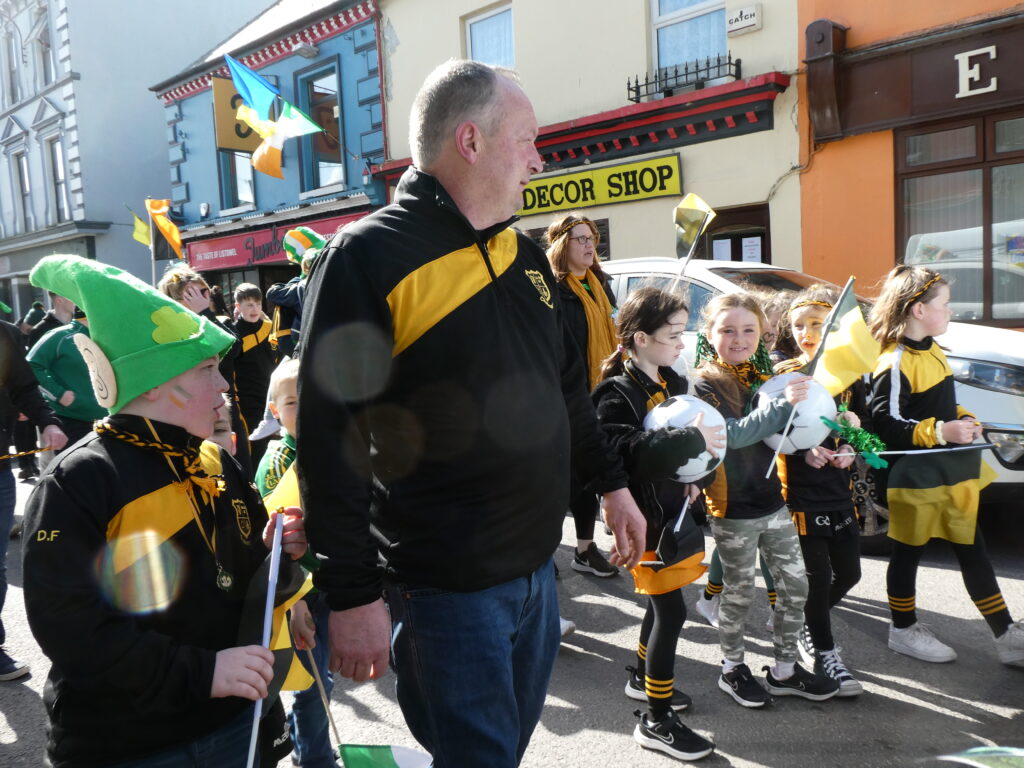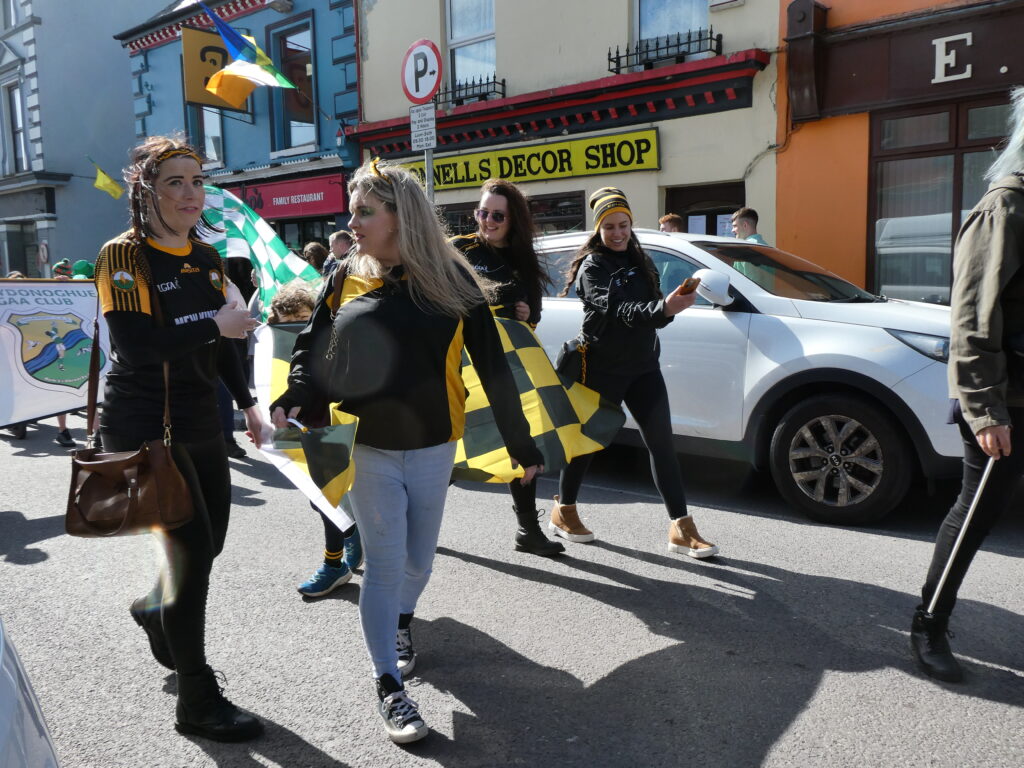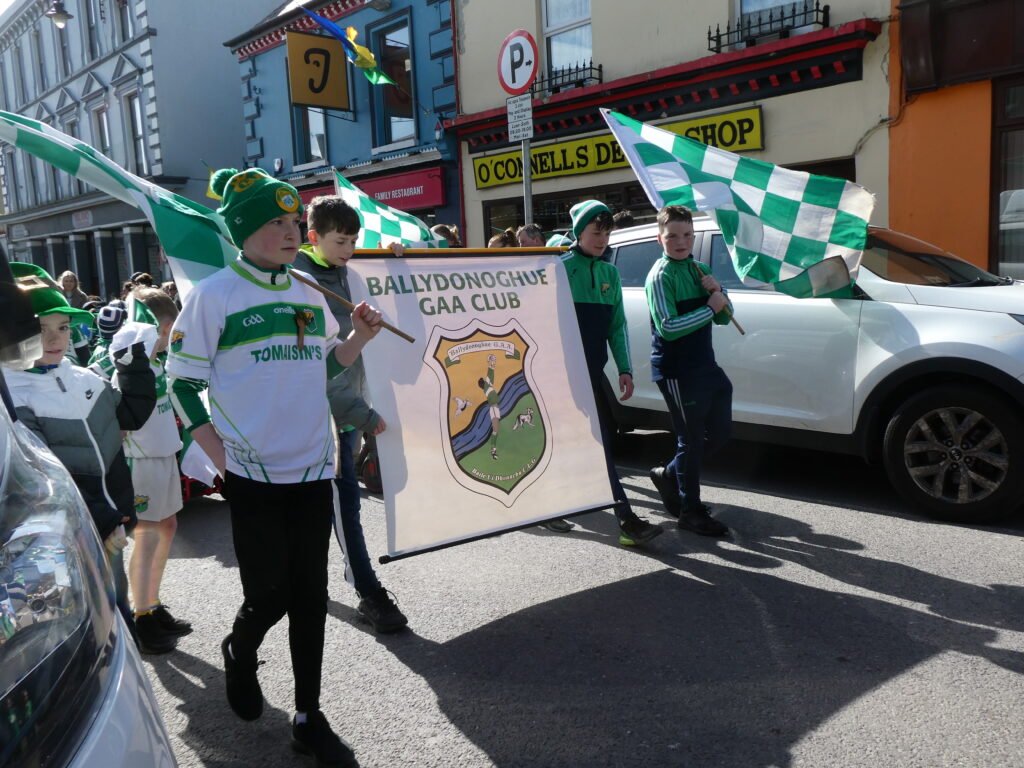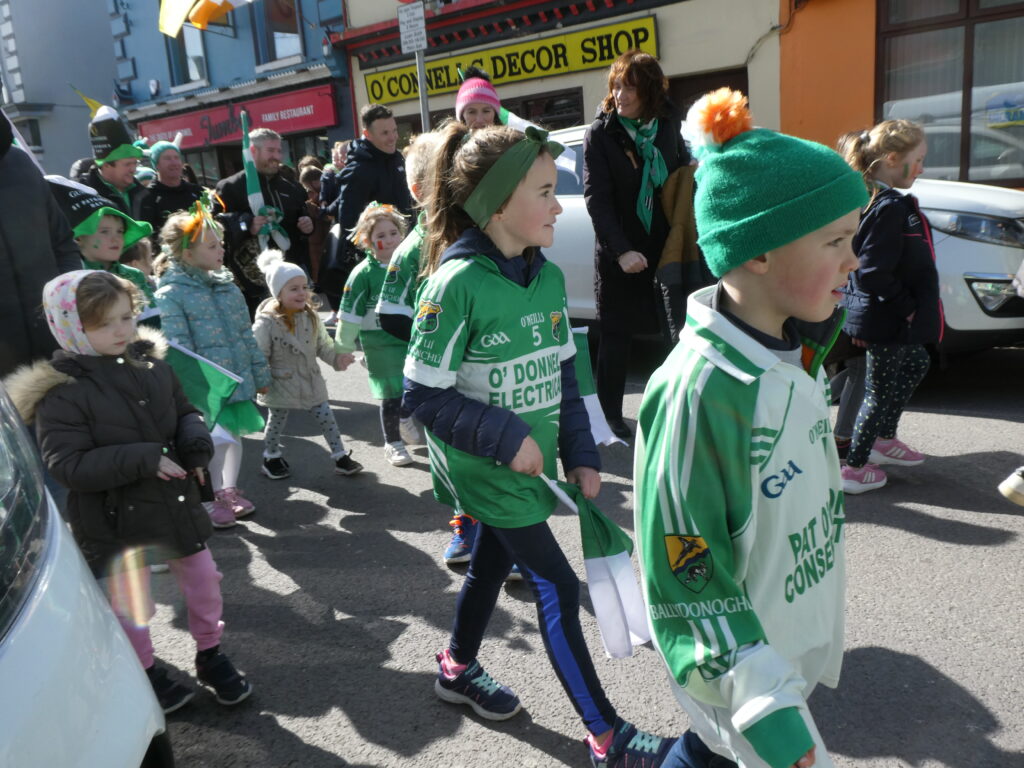 <<<<<<<<<<<<
Castle Durrow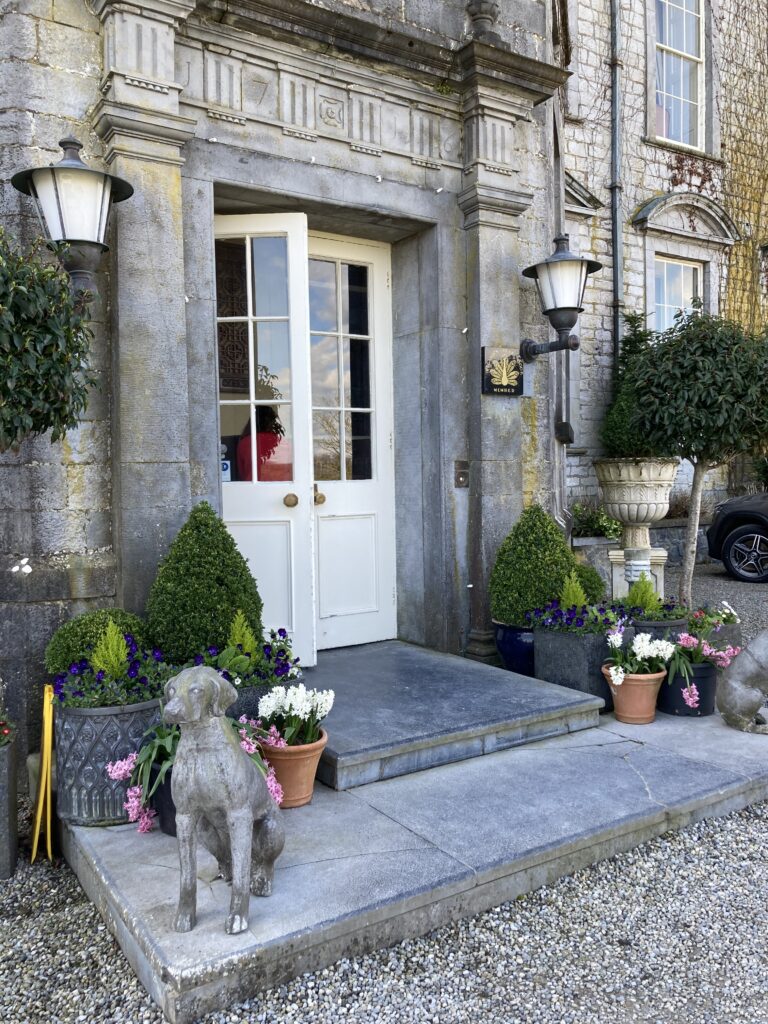 To conclude my luxurious birthday weekend, the girls decided to have Sunday lunch in Castle Durrow. This is a beautiful hotel restaurant, an 18th century "castlesque" (their word) mansion set in a massive hard wood forrest.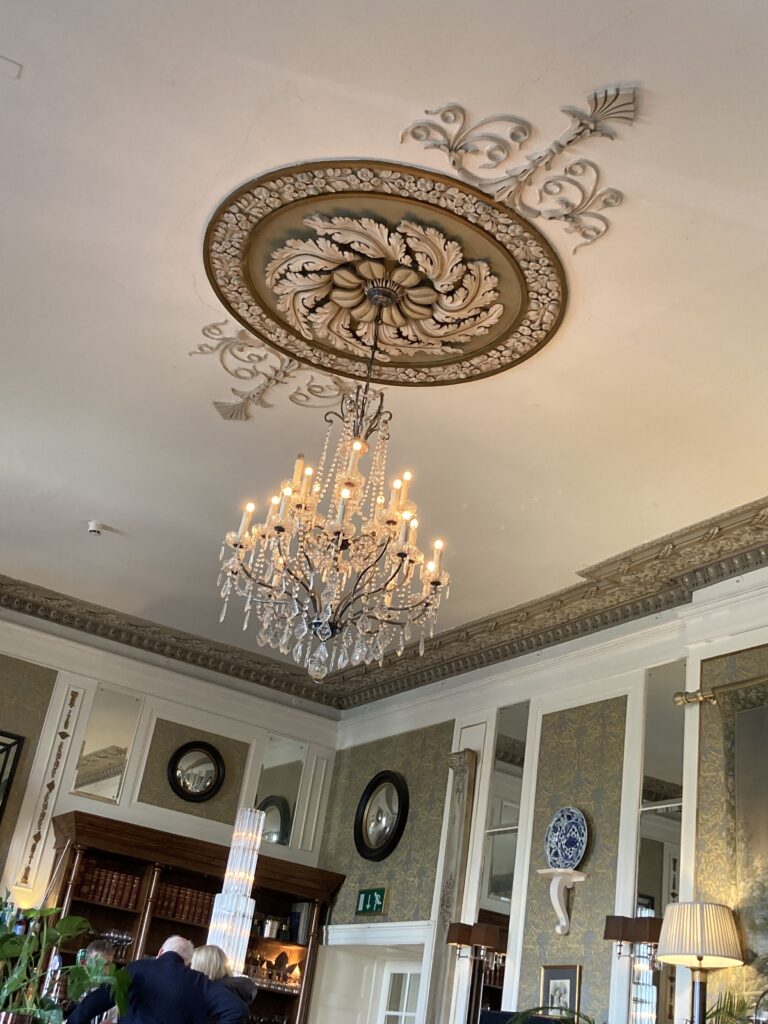 The sumptuous surroundings are reflected in the ambiance of this up market eatery.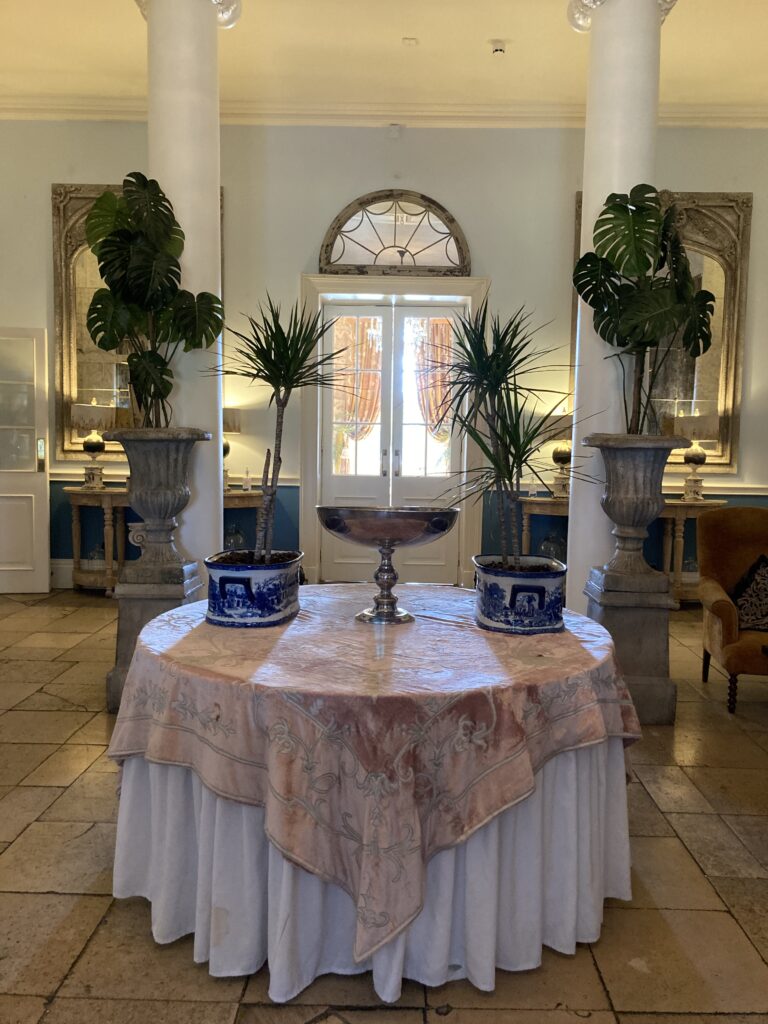 The entrance hall gives you an idea of what's in store.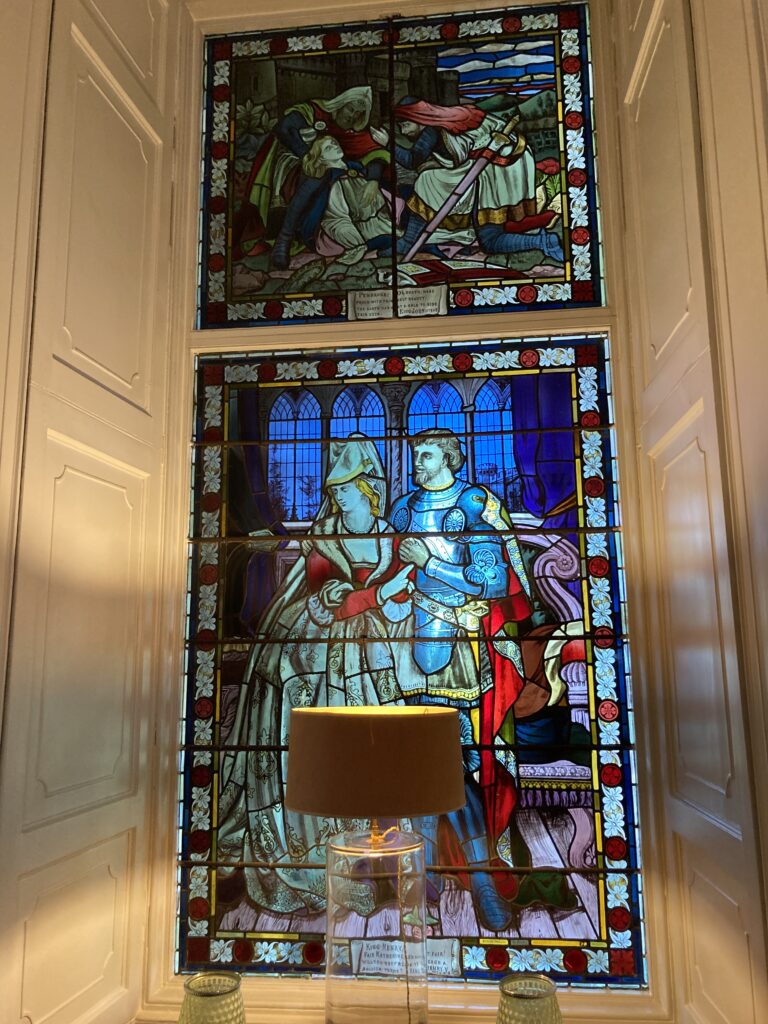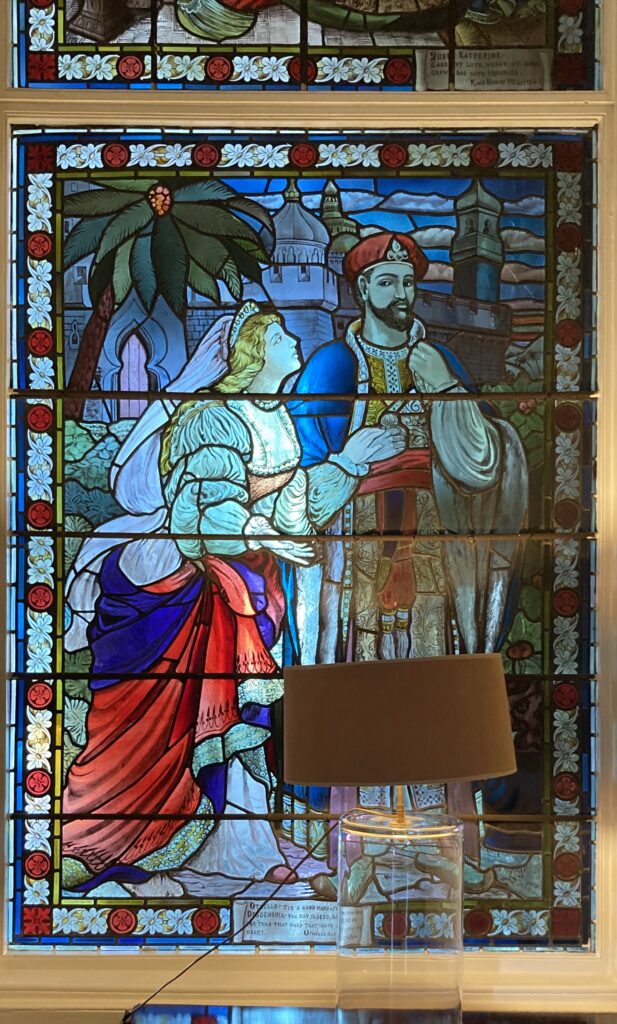 The stained glass windows were not of a religious nature.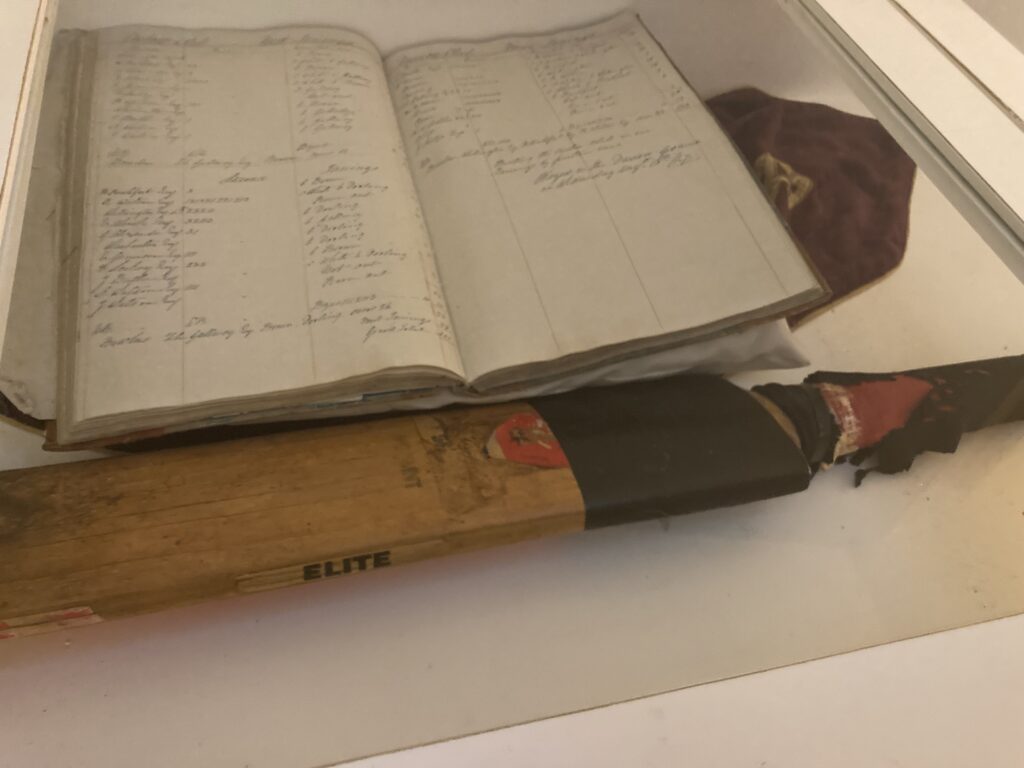 This cricket bat and record book is from the oldest cricket club in Ireland, Ashbrook Co. Laois. It was lovingly displayed in a glass case. The book covers the years 1846 to 1848 with members names, accounts of every matches played and all the clubs financial records. Many of the cricket players were employees of Castle Durrow estate. It would appear the promising players were recruited and given employment.
A piece of history I found on the internet;
Viscount Ashbrook's cricket club – on his estate at Castle Durrow – had a membership composed of the local Protestant gentry. But when the club needed extra players, Catholic men from the lower classes were hired to supplement the team. While the "toffs" were required to make cash contributions to the club, the Laois "temps" were actually paid for their endeavours.
Rules and Regulations for the Season 1847– the worst year of the Famine – show that the club members were required to pay "one shilling for every match they are on the losing side" and "one shilling and sixpence" (which included the cost of a luncheon of "cold meat") for each practice day.
But the Catholic hirelings were paid for their participation – at the rate of "two shillings each for practice day and the same per day for matches against other clubs and their expenses".
(Lord Ashbrook was regarded as a good landlord so we will suppose he killed two birds with one stone, improving the cricket team and alleviating the poverty of his tenants.)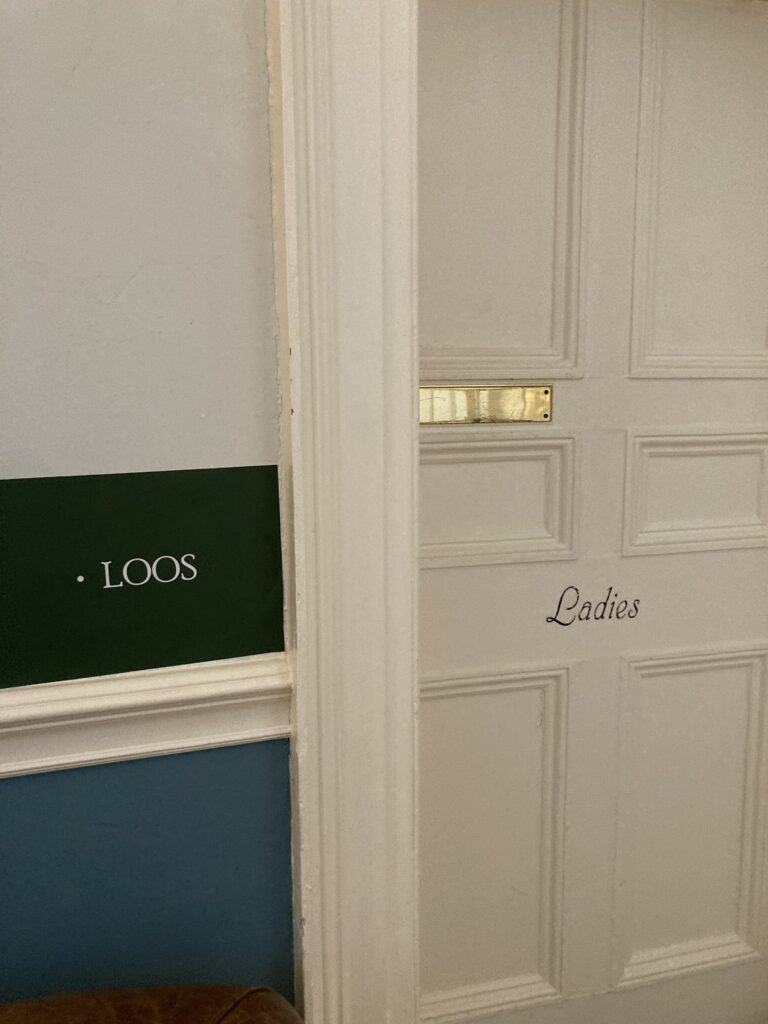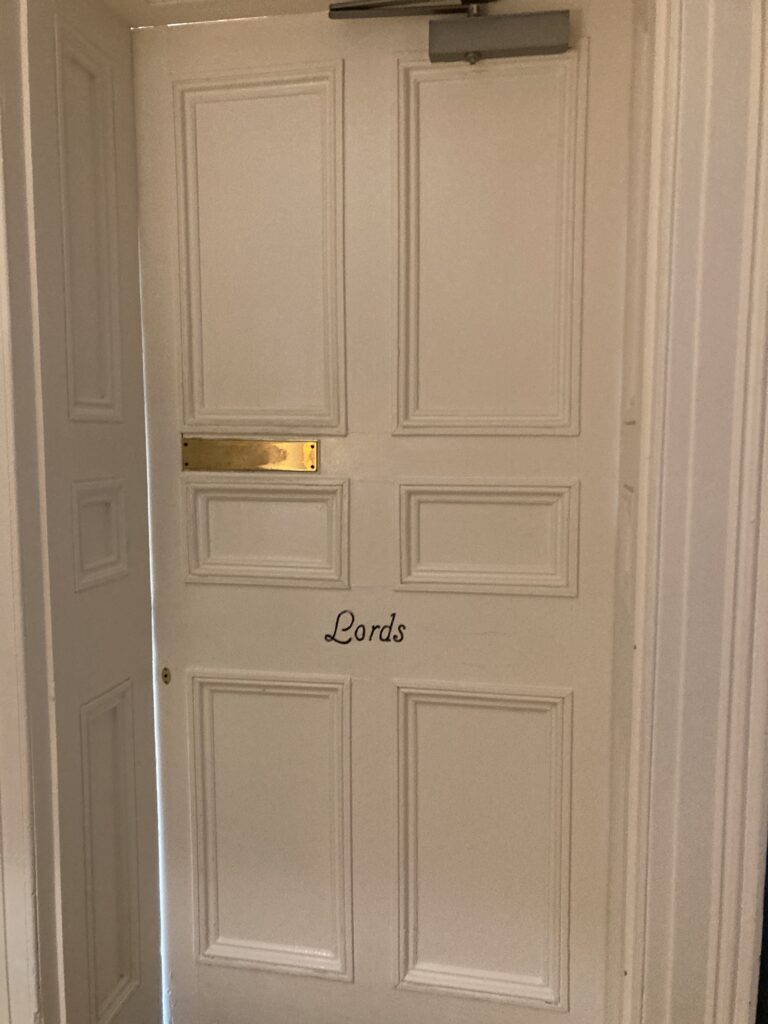 A bit of flattery will get you anywhere. This extra touch was designed to make today's guests feel special.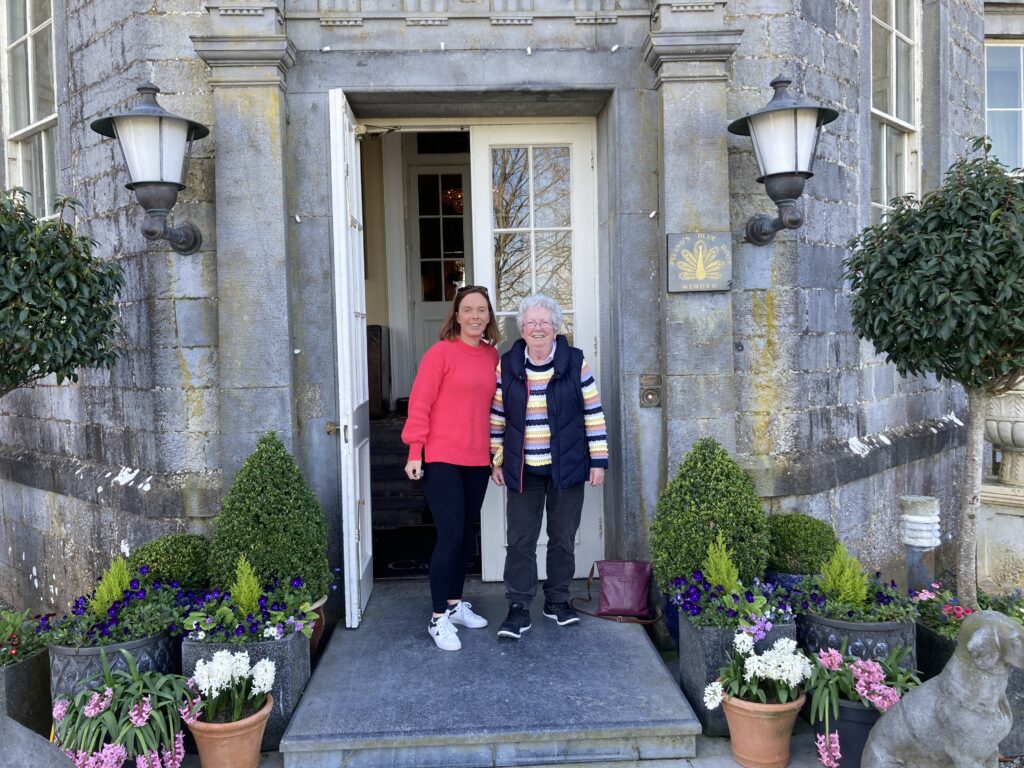 "Tis a long way from castles we were reared.
<<<<<<<<<<<