The Hospice Tree is up outside St. John's. You can buy the yellow remembrance ribbons in local shops and attach them to the tree in memory of loved ones who wont be with us this Christmas.
<<<<<<<<<<
Our Water improvement Works Continue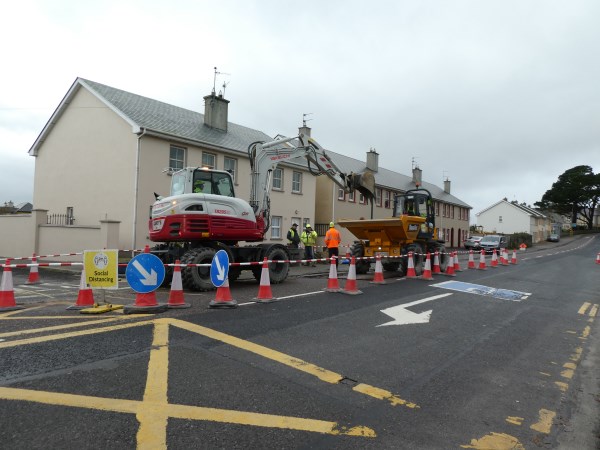 <<<<<<<<<<
Reroofing Work on Church Street
<<<<<<<<<
Griffin and Griffin N.T.s
On November 27 2020 I posted the following.
New York NY Irish American Advocate
April 1917
On Wednesday at the Cathedral, Killarney. Miss Ellie Aimes Griffin the daughter of Mr. Daniel Griffin, Dingle, was married to Mr. Michael Griffin. N.T., Listowel. The ceremony was performed by the Revd. James Kennedy, first cousin of the bride, assisted by the Revd. J. Griffin, Dingle. The bride is a first cousin of the late Thomas Ashe.
The date of the wedding seems to be incorrect in this newspaper account.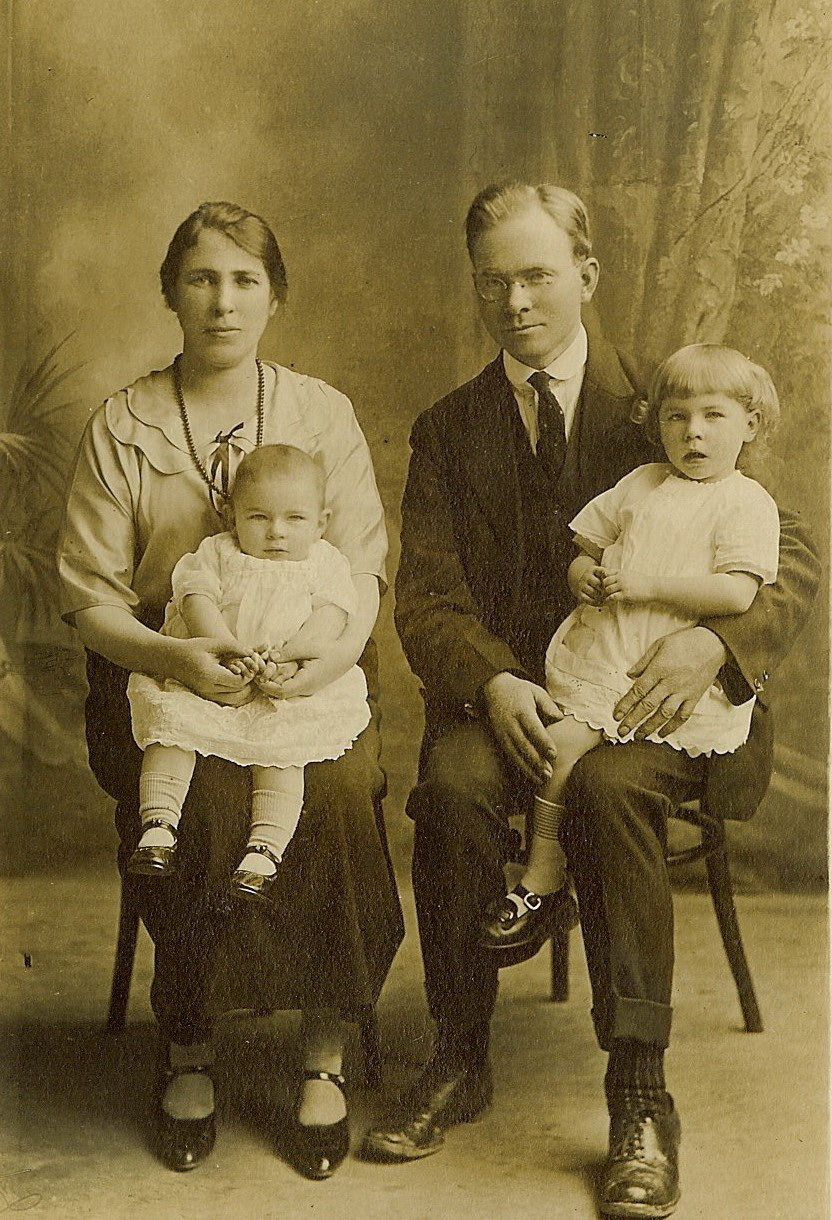 Michael and Nell Griffin years later with their two children. Here is how i got the photo and the whole story in a letter from my right hand man, Dave O'Sullivan.


Hi Mary,
Nice to see Michael and Nell Griffin remembered in your blog today.
Nell was my 1st cousin 3 times removed. Her father Daniel was my 3rd great uncle.
I have attached some photos that I have collected as part of my family research. Note their wedding was Jan 30th 1918.
There is a photo of them most likely taken at the rear of their house on Church St. You can see the GAA pitch and stand in the background. St Michael's cemetery is in the foreground and the Old Stand is in the background. I believe the Old Stand was burnt and knocked down during the civil war.
Best wishes,
Dave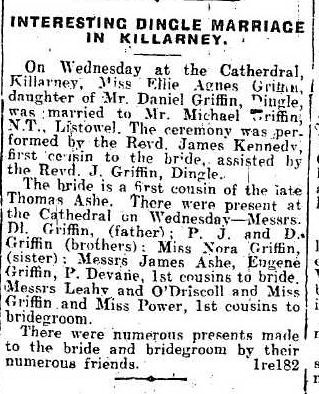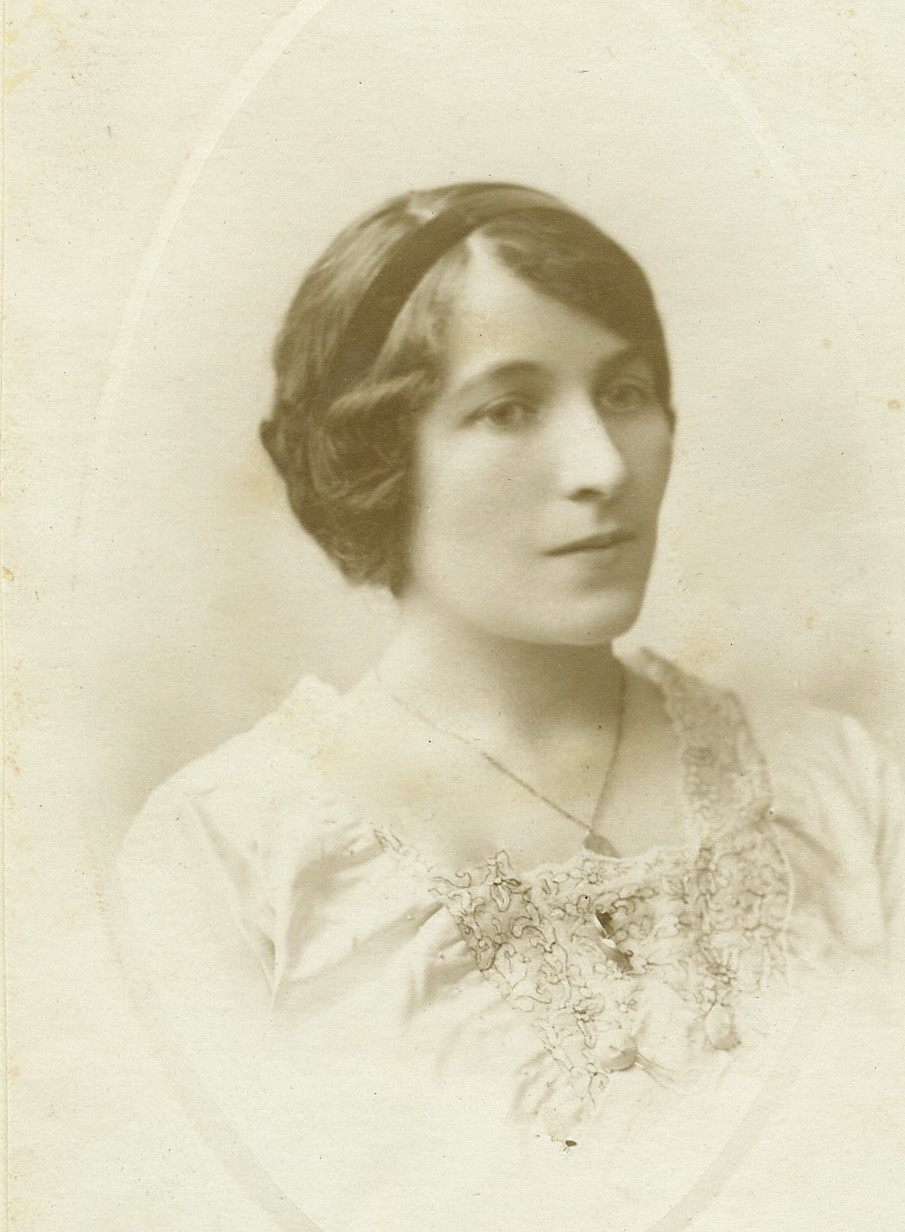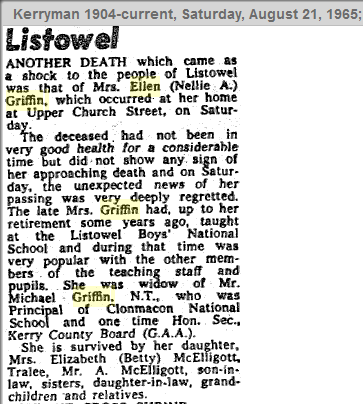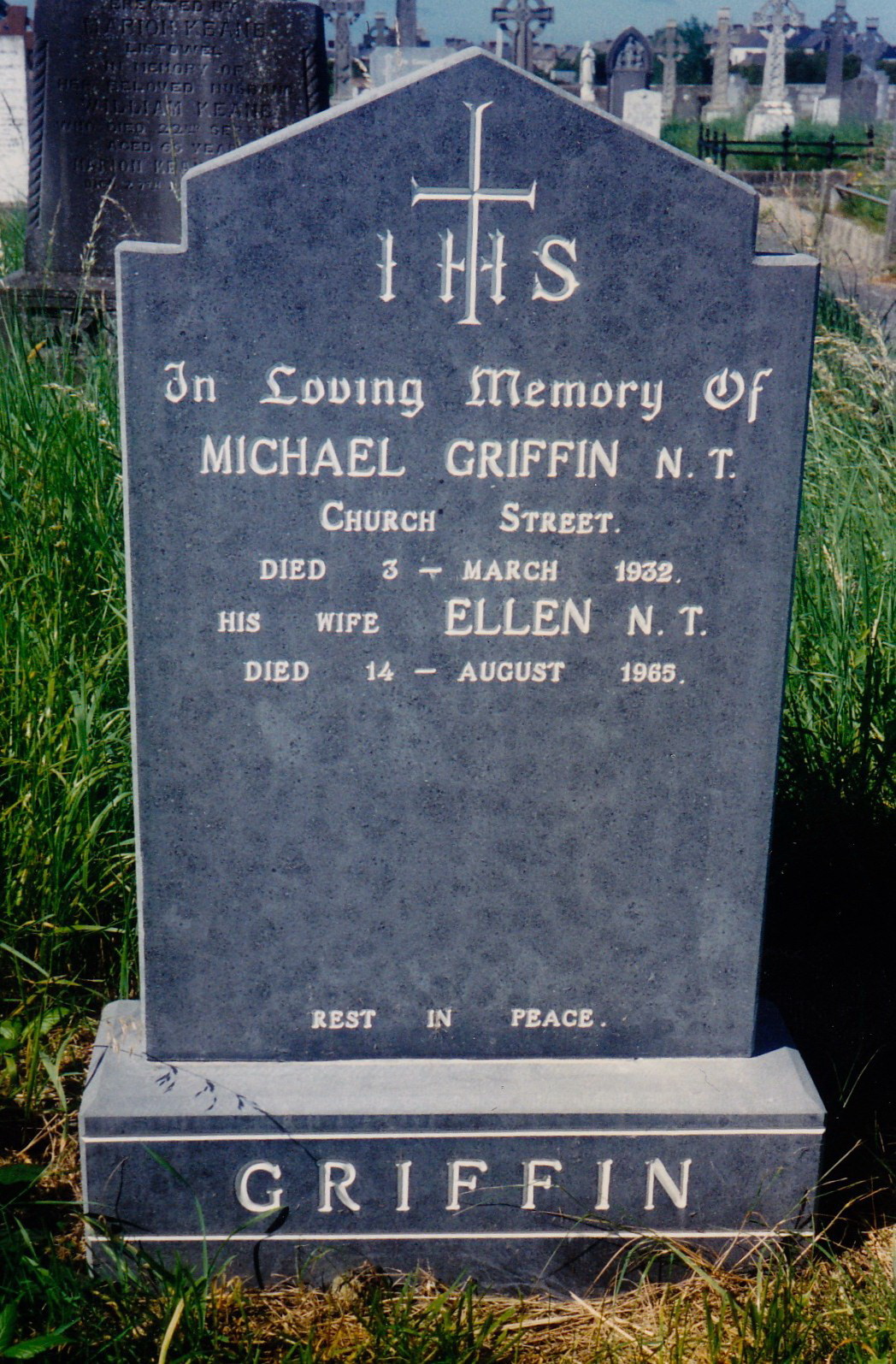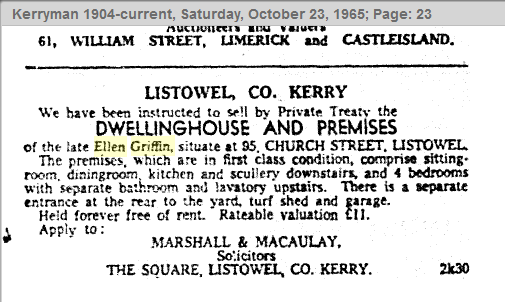 (The Griffin family lived at 95 Church Street, a stones throw from Nell's workplace. The house is now the one occupied by Aidí Mac Dáibhí)
<<<<<<<<<<<<
<<<<<<<<
Vanishing Ireland
Ardoughter, Co. Kerry 1962 Thomas O' Connor with Paddy the horse grubbing turnips.
This photo and caption by Bertie O'Connor was posted on a Facebook group called Vanishing Ireland.