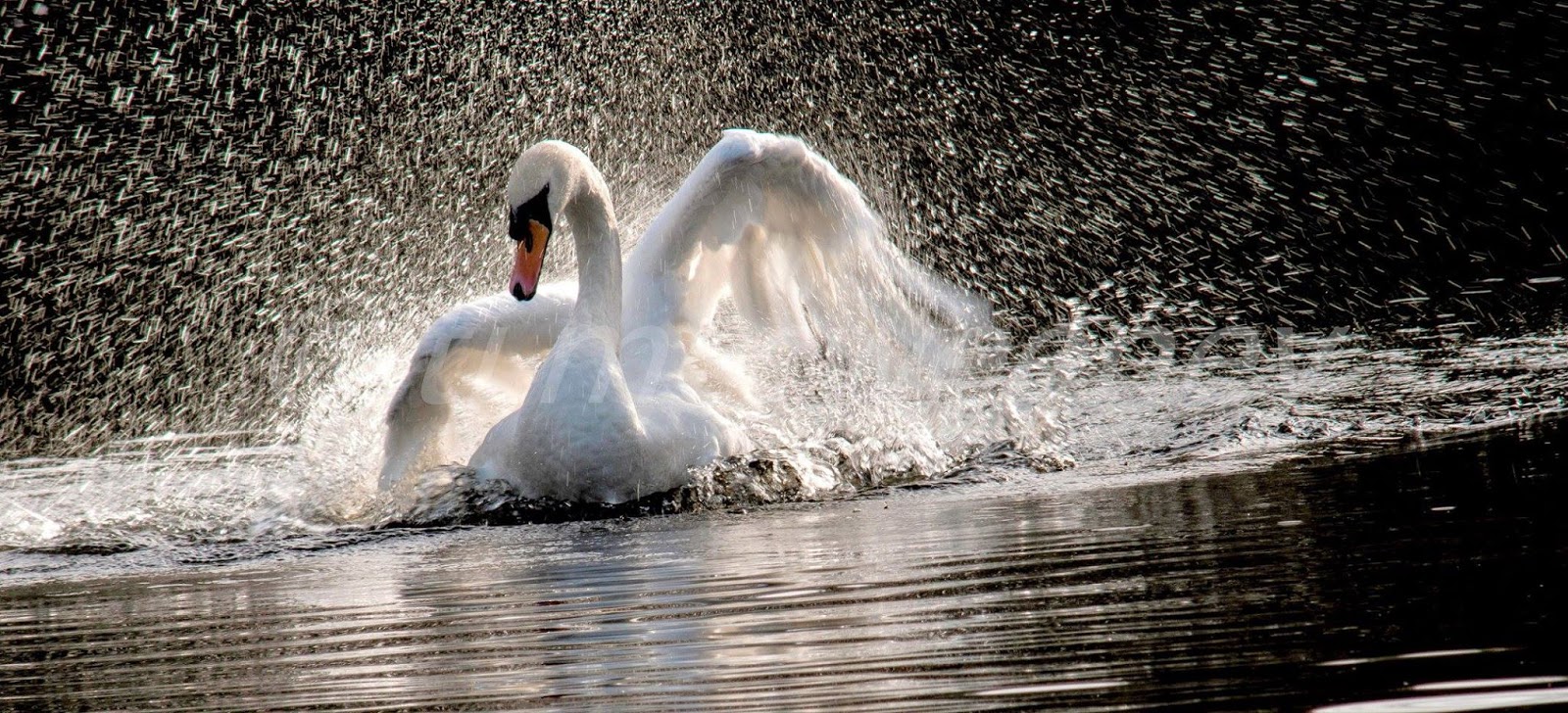 (photo; T.J. Mac Sweeney)
<<<<<<<<<<<<<
Rainy morning in Listowel Town Square , December 2015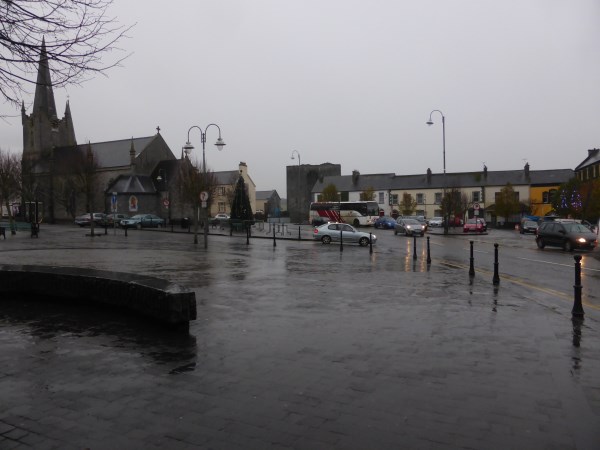 <<<<<<
Banteer, Co Cork
It's not just a train station you pass through on the way to Kerry.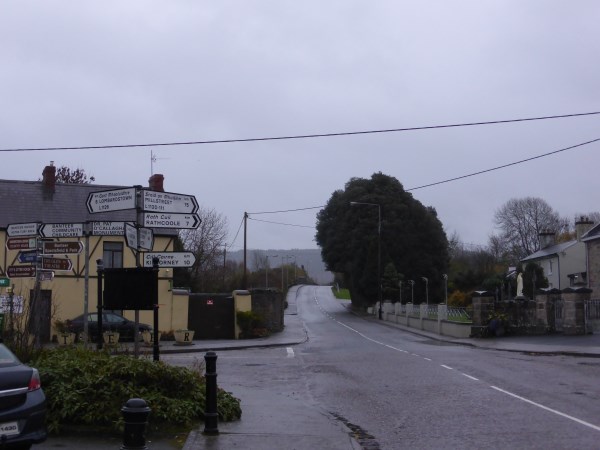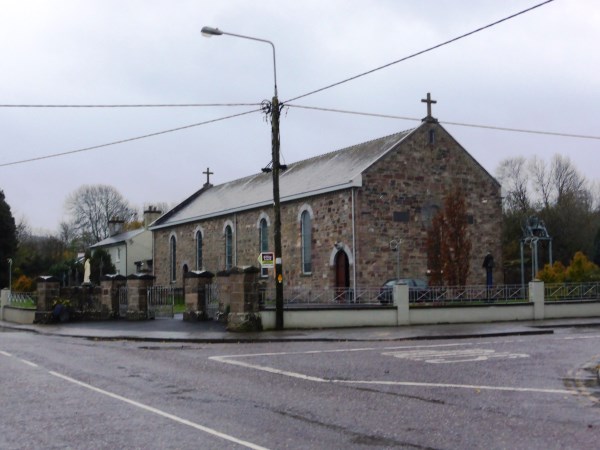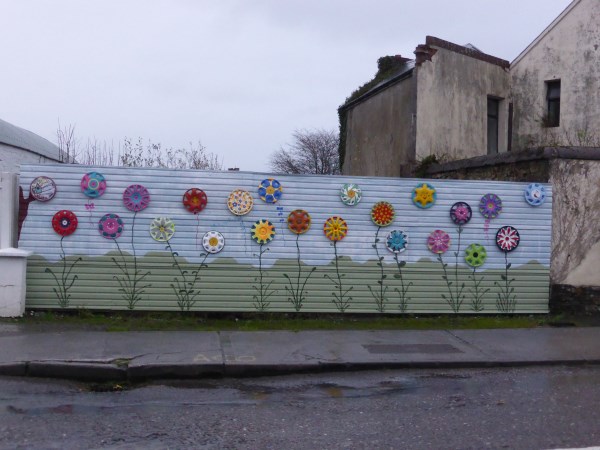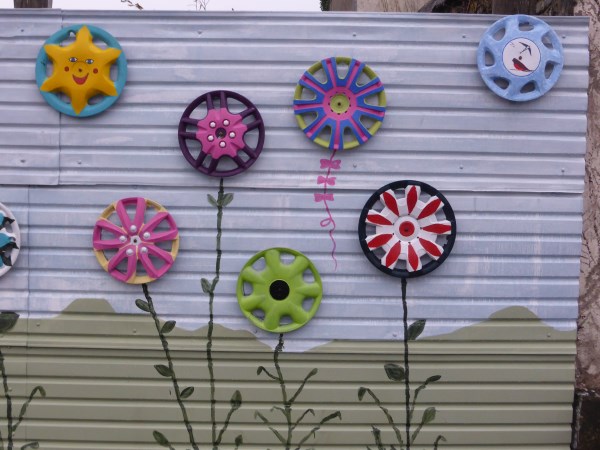 Banteer is a lovely little cross roads village in North Cork. It's most striking feature is it's picturesque church .
There is a big car dealership at the crossroads and beside it is this ingenious mural made from decorated car hub caps.
<<<<<<<
Happy Times
photo: Ita Hannon
This looks like partytime in Ballybunion. Ita is not sure of the occasion. These are the people she can identify. On the far left nearest the camera is Kit Ahern. Jackie Hourigan is the man in the grey suit. Molly Miller is sitting in the front right and behind her is Jackies wife.
<<<<<<<


Switching on the Christmas Lights 2015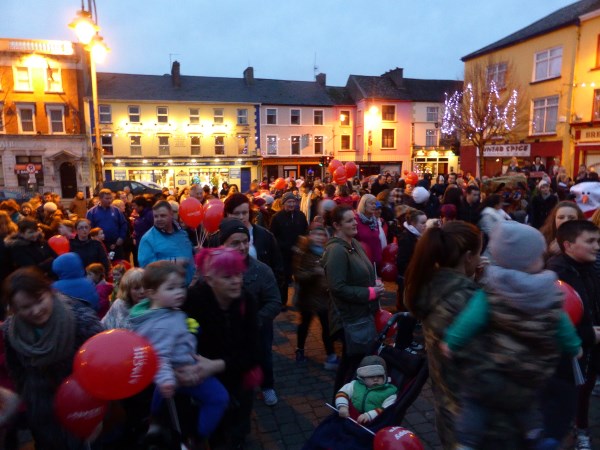 The Square was thronged.
Billy Keane introduced Santa and Mrs Claus.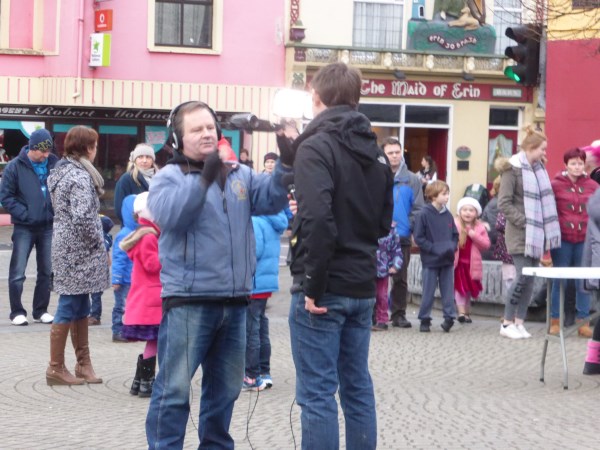 Denis Carroll recorded it all.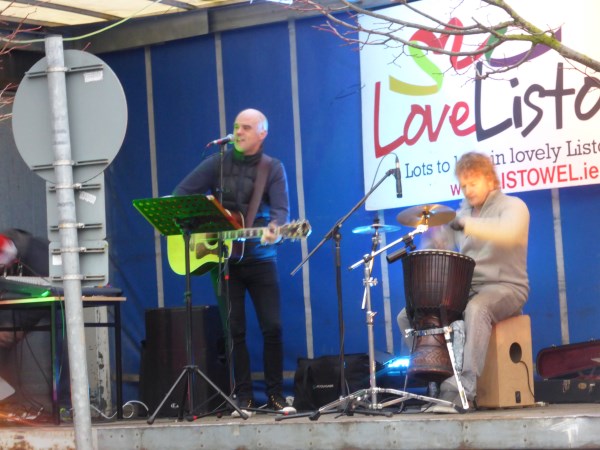 This duo kept us all well entertained.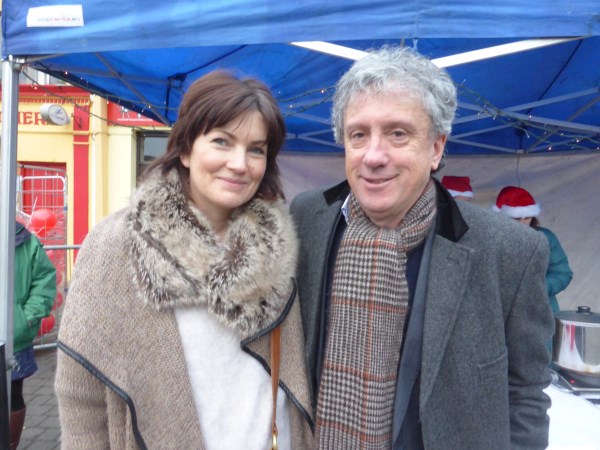 Kelly O'Sullivan, one of the organizers of it all with Billy Keane M.C.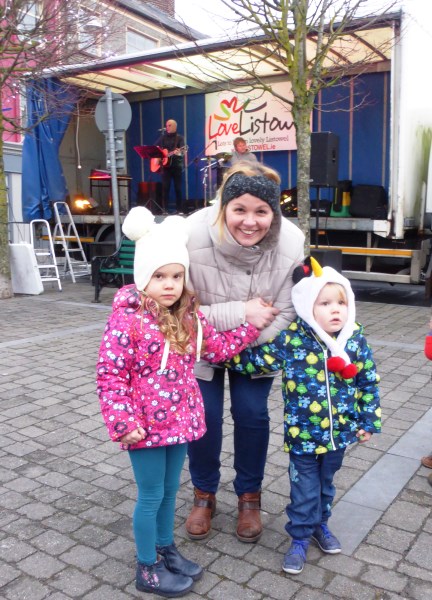 Jennifer Scanlon, another of the organizers took a moment to pose with her family.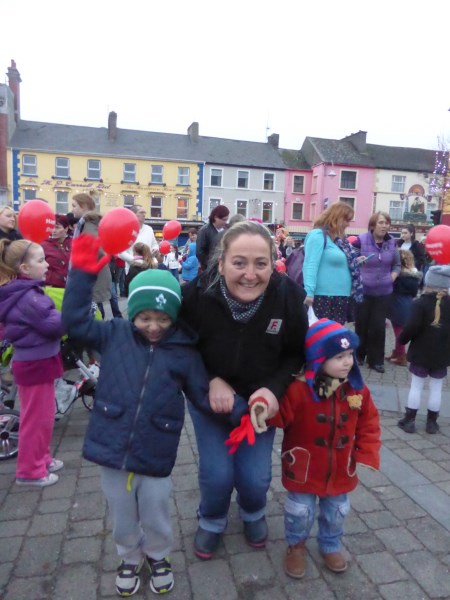 Elizabeth Lyons of Lizzie's Little Kitchen brought her family to enjoy the fun.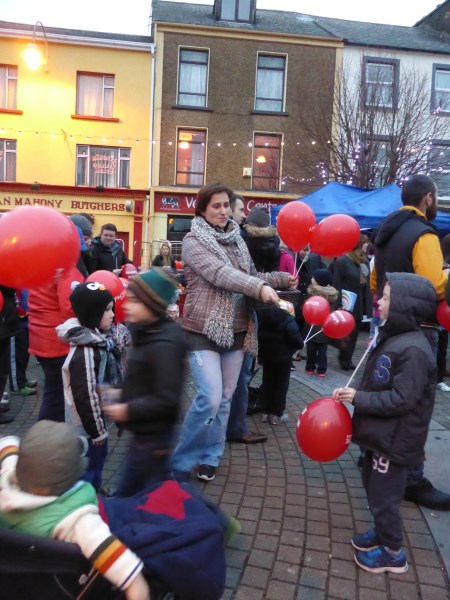 Spar Express sponsored treats and balloons for all the children.
<<<<<<<


Ancient tree in Bridge Road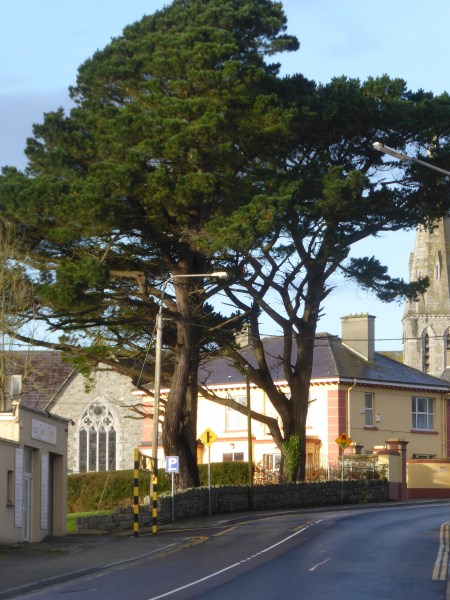 I often wonder, as I pass this tree, just when was it planted. Isn't it magnificent? If only he who planted it could see it now.
<<<<<<<


Photo evokes a Response in South Carolina


Last week I posted this photo on Listowel Connection.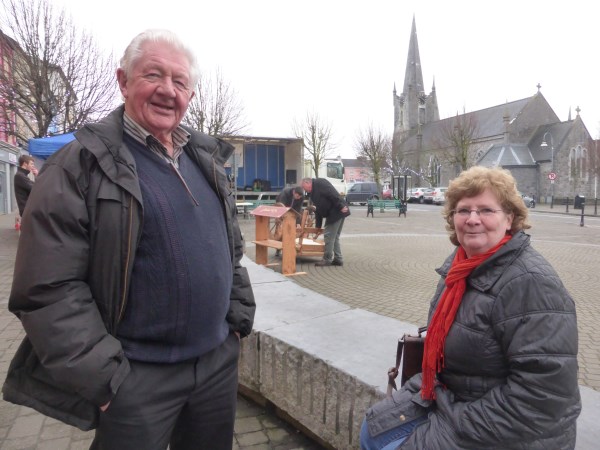 As they say on Facebook….."and then this happened"
From Maeve Moloney Koch in Columbia, South Carolina came this email;
"Dear Mary, I was surprised and happy to see Christy on today's Listowel Connection. I am attaching a picture I found of that same Christy drawing home the turf from the bog sometime during the 1950s. Christy is on the left driving. Dennis Horrigan, R.I.P., is on the right. We lived a few houses over the road towards Bolton's Cross."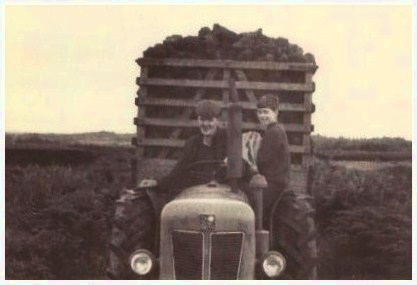 From far away and long ago Maeve Moloney says Hi to her former neighbour, Christy Brennan.