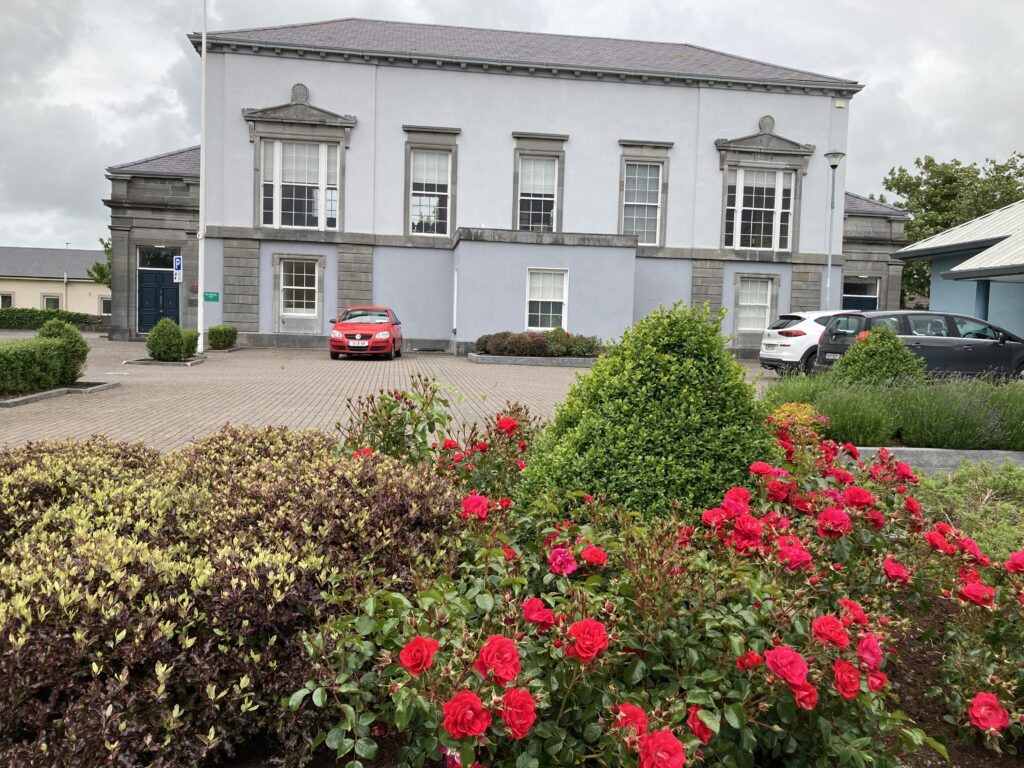 <<<<<<<
More of David Kissane's St. Michael's Memories
Left to Right
Front : Kieran Fitzgerald, Maurice O 'Sullivan, Mick O'Connell, Tom Lyons, David Kissane .
Middle: John Hynes, Tadhg Moriarty, P J Browne, Timmy Shanahan , Jimmy Deenihan, Pat Stack .
Rear : Eamon O' Carroll, Maurice O'Connor, Pat Stack, Tommy O 'Flaherty, John O' Connell , Jerry Kiernan, Pat Quilter .
Tim Kennelly was also on that team but was missing on the day of the photo.
Morning has broken…continued
The Teachers
… the last month of St Michael's College engaged us. In comes Mr Pat Joe Given to bestow Greek on us. I can still count in Greek…heis, duo, treis, tessares. pente, hex, hepta, octo, ennea, deka…and later he would return to impart the last of the English course. He was a quiet teacher who never lost his cool and had that distant gaze between notes that could turn a passing blackbird or thrush into a poem. "Lord Jim" by Joseph Conrad left a huge impression and the quotes learned by heart have stuck a lifetime: "Each blade of grass has its place on the earth from where it draws its life, its strength; so is man rooted to the land he loves from where he draws his faith together with his life…"
Likewise the Romantic poets filled us with blue, crystalline dreams and Jane Austin's "Pride and Prejudice" challenged our understanding of the female psyche. Mr Given had been a boxer and we tried to imagine him in the ring delivering a left uppercut and found it difficult to equate that with the gentler man who carried us through the magic of the English course. Then our former English teacher, Mr John Molyneaux came in with his Latin nouns and interesting stories and Caesar's exciting Gallic wars. Johnny O'Flaherty took us through the green fields of the Gaeilge and into the minds of the Irish rural characters created by the Ó Céileachairs and the enigmatic Liam Ó Flaithearta. Johnny had the composure, self-assurance and into-class march of a military leader and a keen sense of humour. I was to spend a life teaching Gaeilge afterwards, partly due to the class experience he exuded.
The college president, Fr Danny Long reminded us of "man's inhumanity to man" during the religion classes with his chopping hand-guillotine mannerism and was relentless with any student who lost concentration! As were all the teachers!
Then comes the other "M", Mr John Molyneaux Junior with that twinkle in his eye and his unique sense of humour. "Fierce battles" in history were his speciality – every battle he imparted to us was "a fierce battle" – and his favourite exam questions were the "causes, course and results" of the Geraldine War or any other war he had to wage. It was not by accident that I pursued history to MA level because he led me along the enchanted way to the secrets of the story of humanity.
Mr Paddy Rochford brought us to Leaving Cert maths and reminded us that idle chat was just "cluck, cluck, cluck"! He took over the role of de facto career guidance teacher when there was no such role in the school (or in many schools at the time).
to be continued
<<<<<<<<<<<
June 1 2022 at The Listowel Arms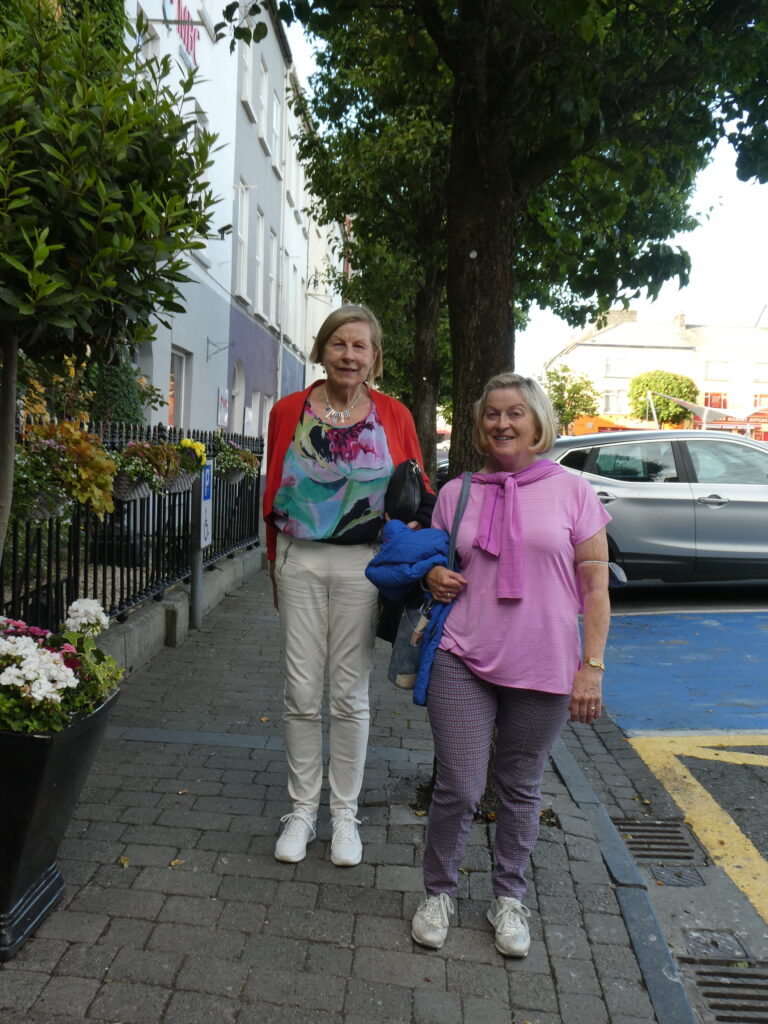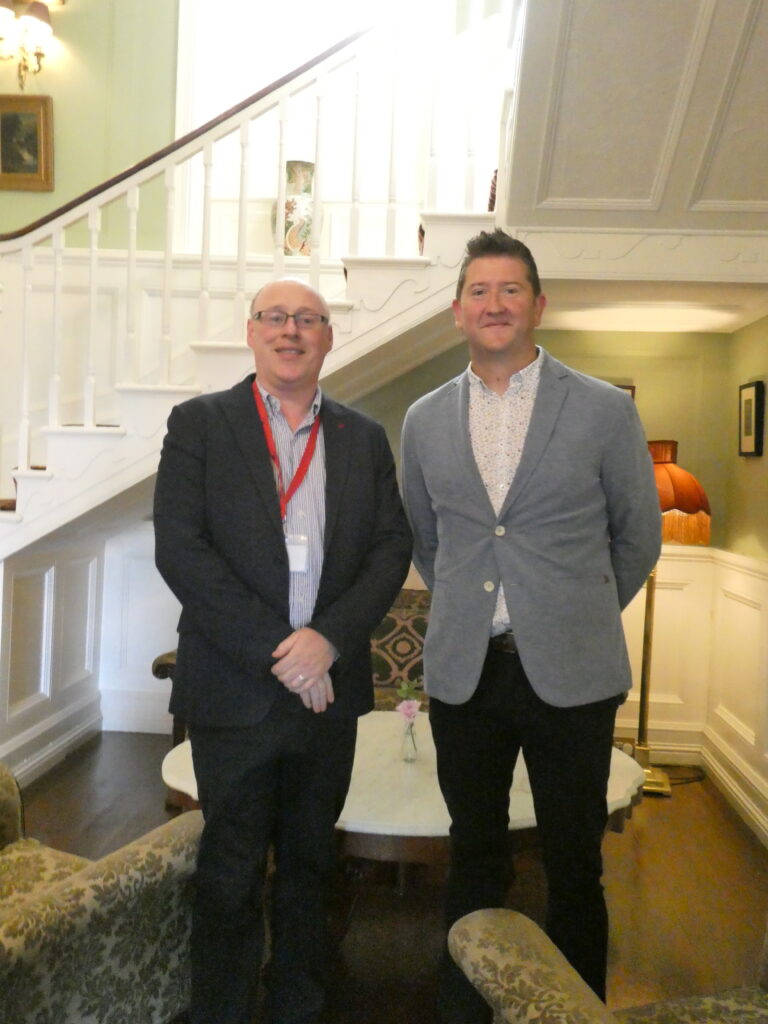 Eamonn Dillon introduced me to this man and now I've forgotten his name.I remember though that he was at Writers' Week representing Fáilte Ireland. Eamonn is a great fan of Listowel Connection and he told this man all about our little community here in this corner of the internet. He took great interest. Time will tell if it translates into action.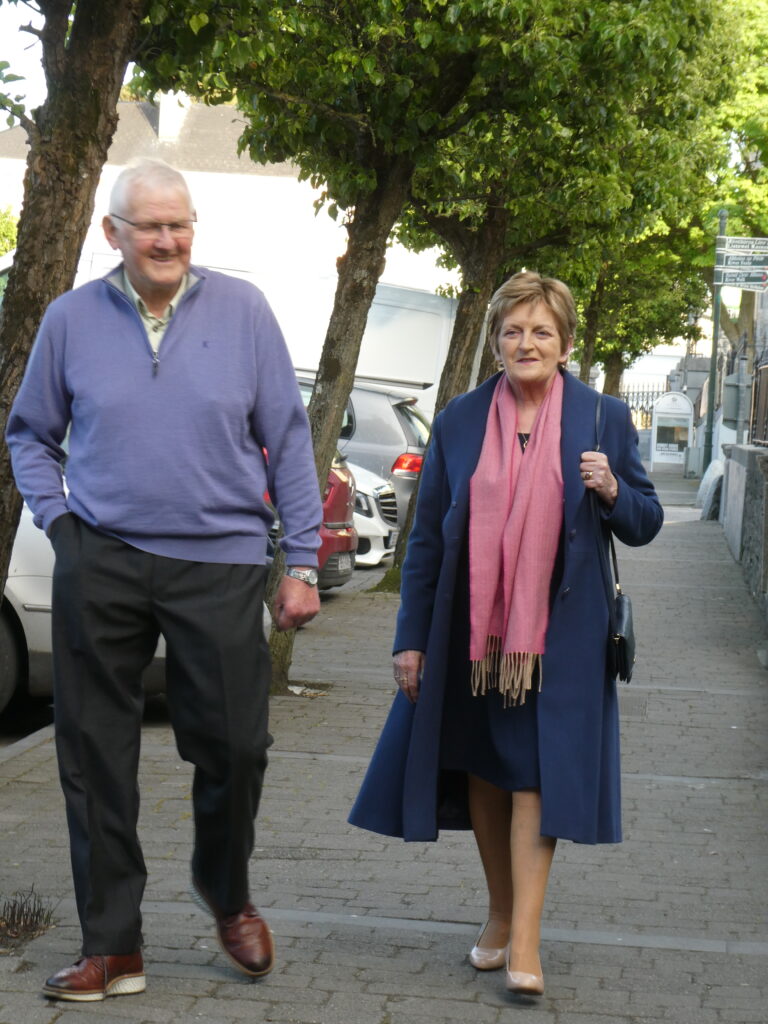 Eddie and Helen Moylan, proud parents of Catherine, chair of Listowel Writers Week and Eileen of Claddagh Design who created the beautiful bespoke Presentation piece for the Lifetime Achievement Award winner.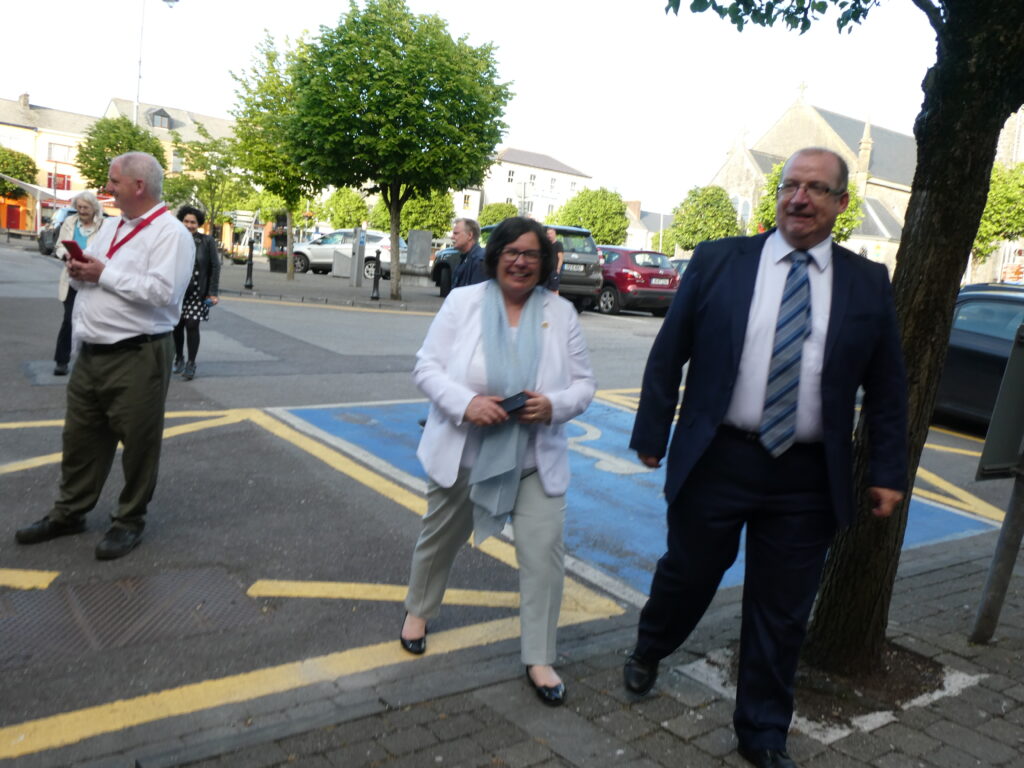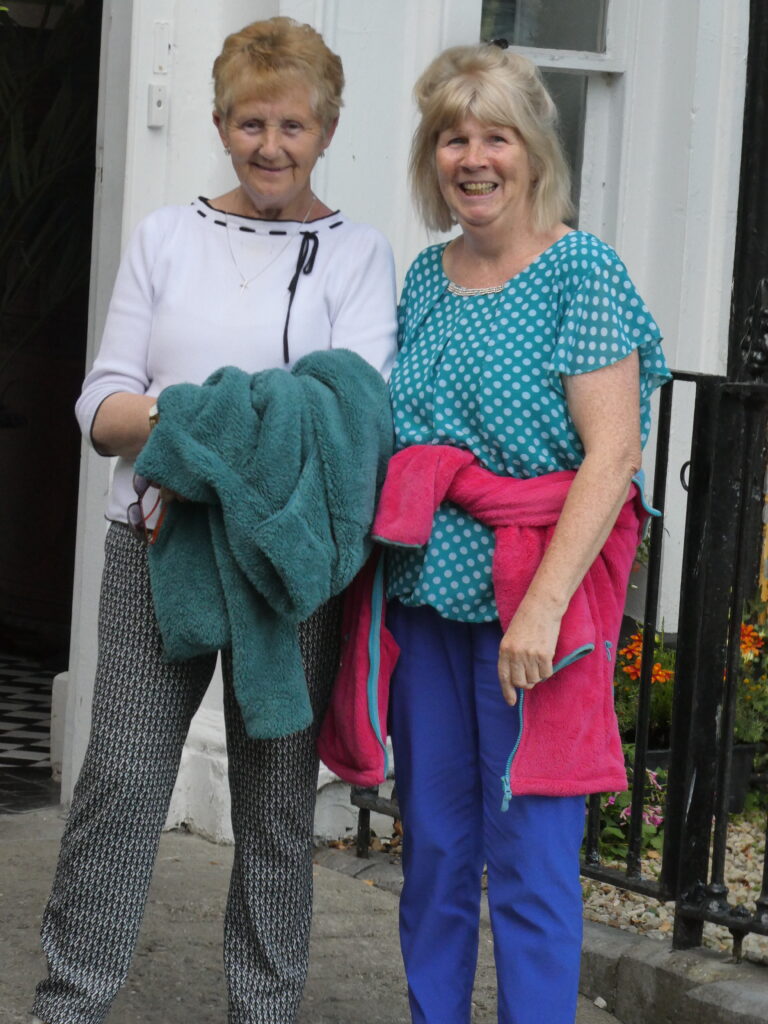 Local ladies out for a walk, observing all the carry on at the hotel.
<<<<<<<<<
The Brazen Head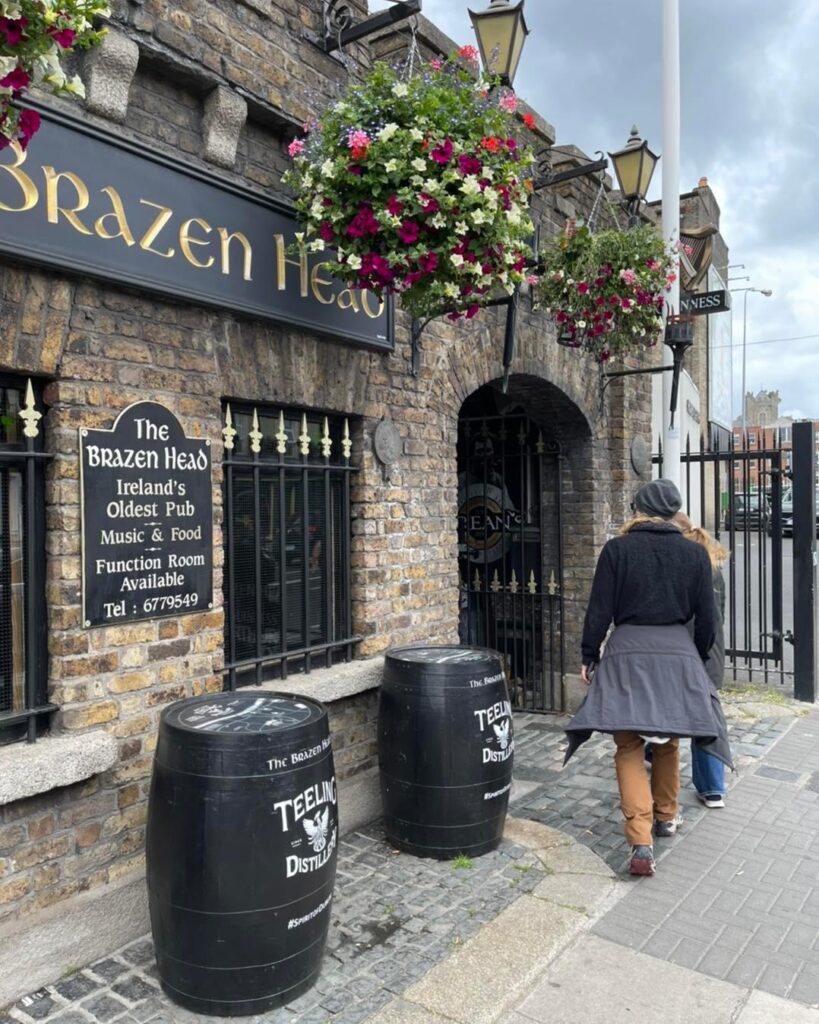 This is a photo from the internet of The Brazen Head pub in Dublin. It claims to be Ireland's oldest pub. It has a Listowel Connection. One of Michael O'Connor's beautiful illuminations is on the wall. In fact he did that art work twice as the first one was water damaged in situ.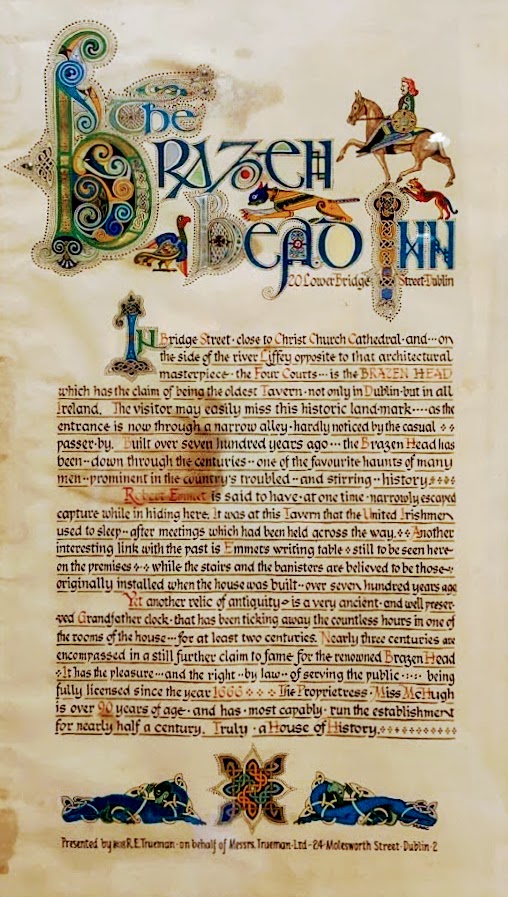 <<<<<<<<<<
Winners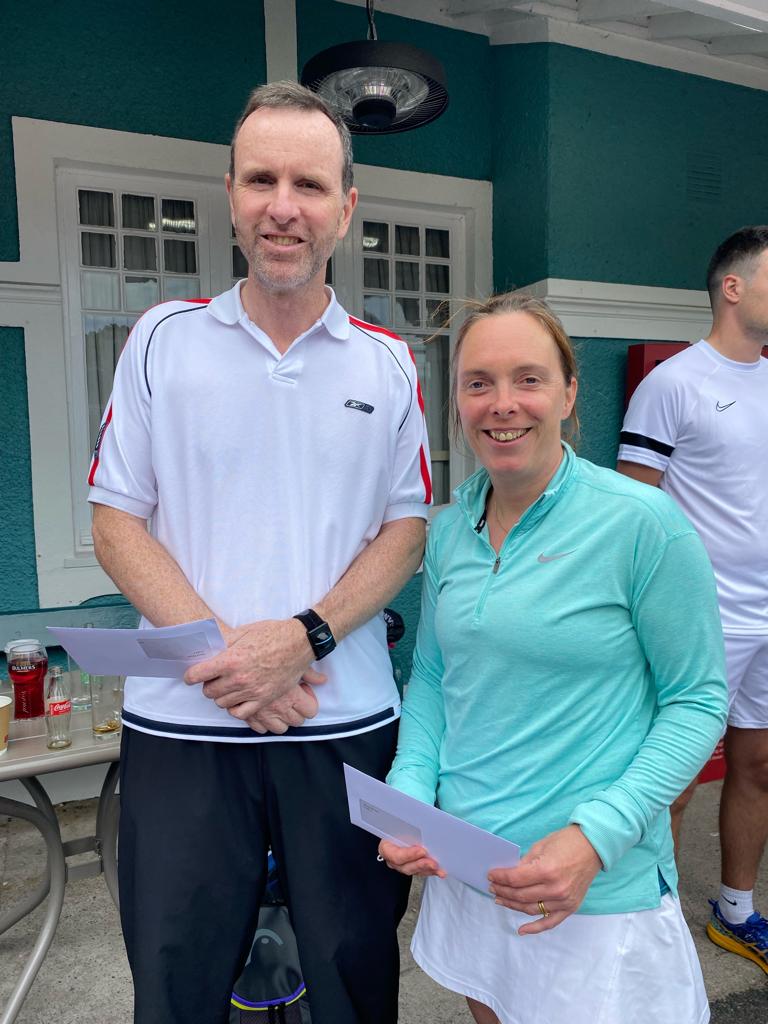 Anne and Kevin won their competition in Sunday's Well. I am never too old to be proud of my children's achievements.
<<<<<<<<<<
Just a Thought
Last week it was my turn to fill the twice daily Just a Thought slot on Radio Kerry.
The reflections are here; Just a Thought
<<<<<<<<<<