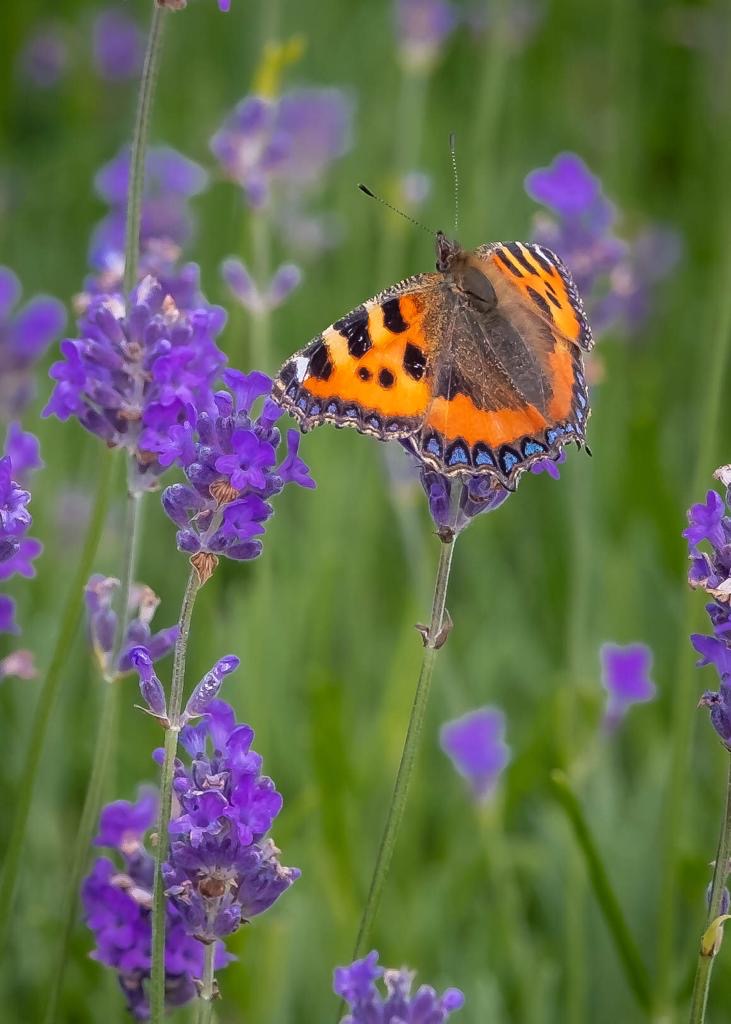 Photo: Eamon ÓMurchú
<<<<<<<<<
My Boyeens are all grown up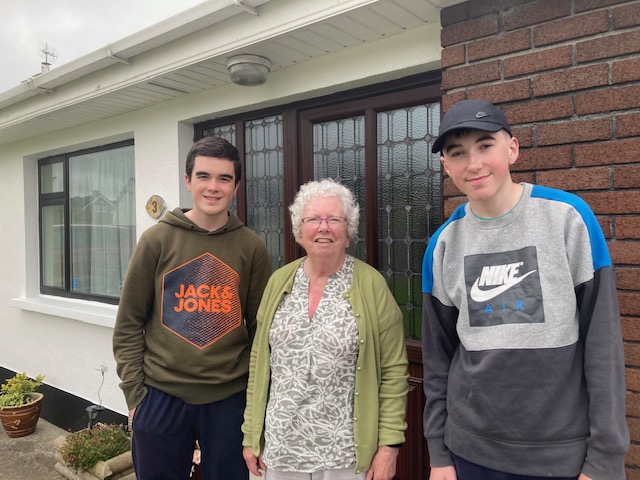 It seems only yesterday when Seán and Killian, my twin grandsons, were happy to come to Kennedy's pet farm, crazy golf, donkey sanctuary etc with their Nana. Now it's all screens and video games, but still lovely to see them in Listowel.
<<<<<<<
We have a hawk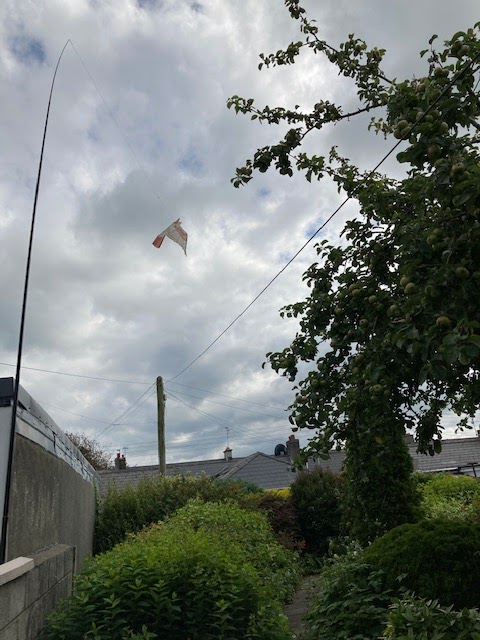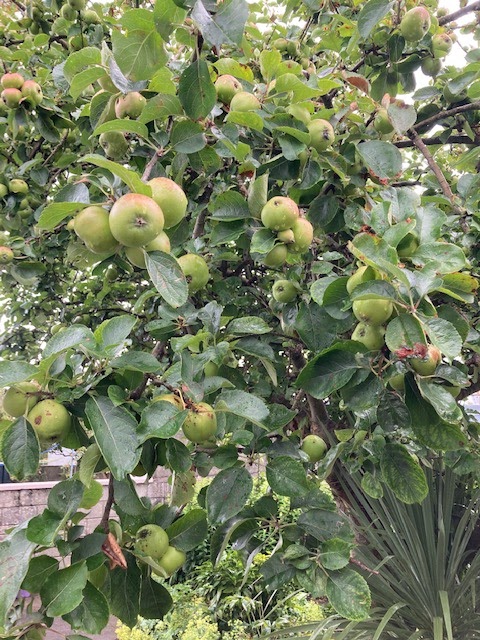 2020 is a great year for fruit. My apple tree is weighed down with growing bounty. Unfortunately the crows sent the message via their bush telegraph and, as well as eating the apples, they were knocking them in dozens to the ground.
I am blessed with a neighbour who always has a solution to my every problem. Eddie bought a hawk. That's it in the first picture. So far it's done the trick. The Listowel crows, for all their renowned intelligence, haven't copped that it's just a plastic kite. Long may they continue in their ignorance.
<<<<<<<
Tullamore School
John Anthony Hegarty did the research on this one.
He wrote
Hi, Mary , in these Covid-19 times , I came across a very poor quality photo of Tullamore School. However special thanks to Michael Lynch Archivist, Co.Kerry,who was able to locate a perfect copy of this photo and with other information from my brother Denis Hegarty in Glin, Co.Limerick, here it is.
I am sure some of the older neighbors in Tullamore would appreciate seeing theses people alas many have now passed on. Mike Kennelly was a good friend of my father and I feel there was a lot more community spirit back then, they all helped each other.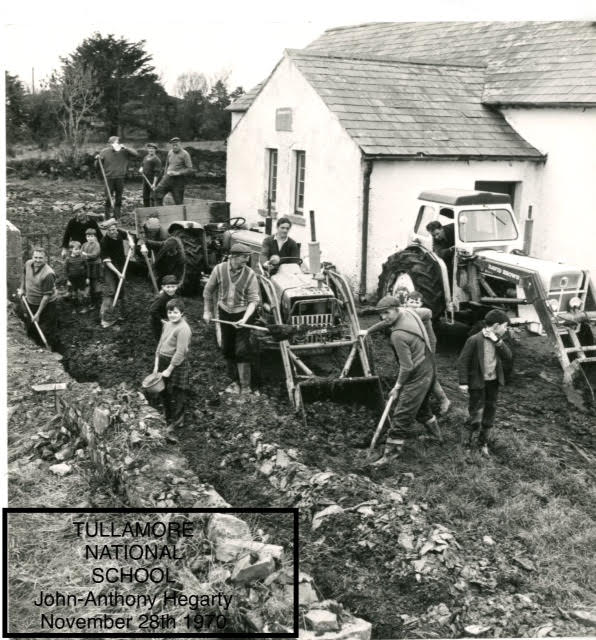 Some Additional background information on that photo, is looks like planning permission was sought for septic in 1971, though when I left there around 1972 we still had the original set up of the dry toilets that were cleaned out twice a year, anyone who went to one these rural school will remember the nauseating smell from these toilets and with regard to the photo no name of the photographer with this photo .
The Michael Kennelly mentioned in the photo was the father of Kerry football captain Tim Kennelly , grandfather Tadgh Kennelly, while Denis Buckley went on to be the chairman of the Kerry Group of companies .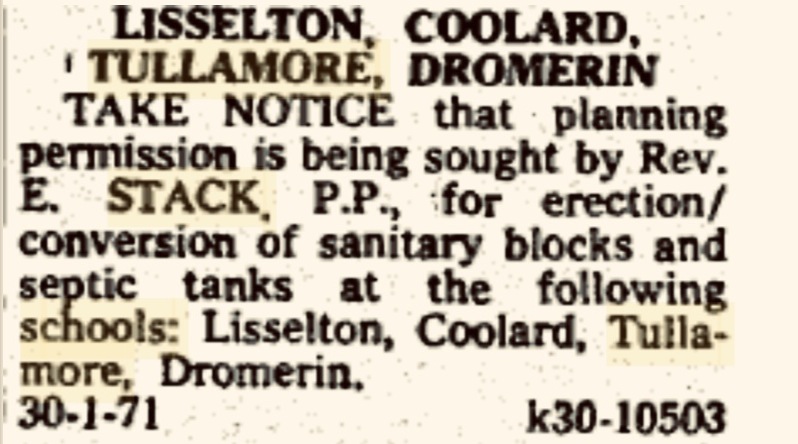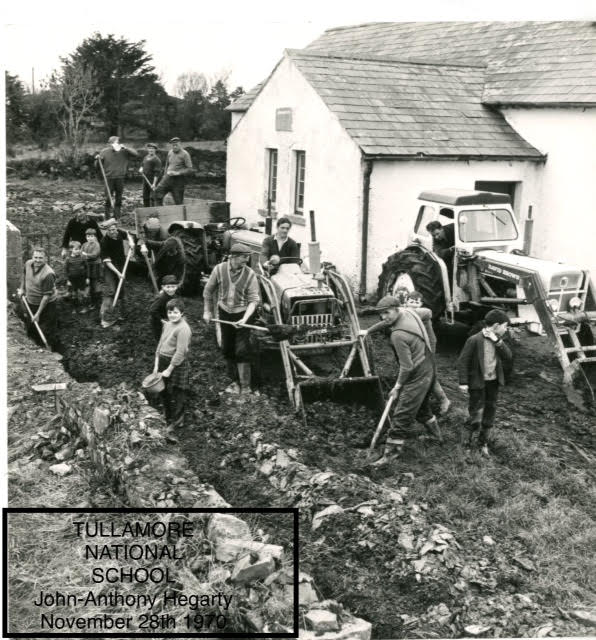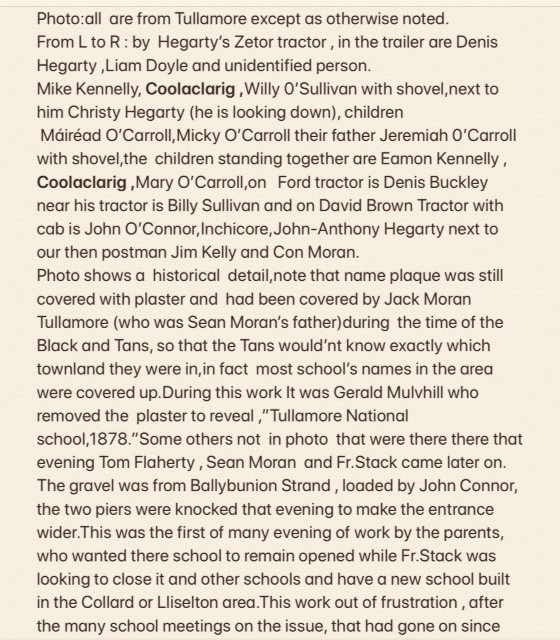 1967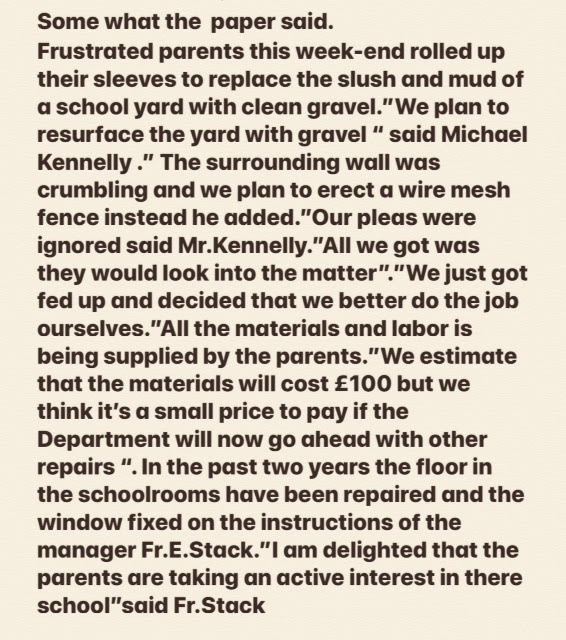 While we're on the subject of Tullamore school. here are another few more old photos.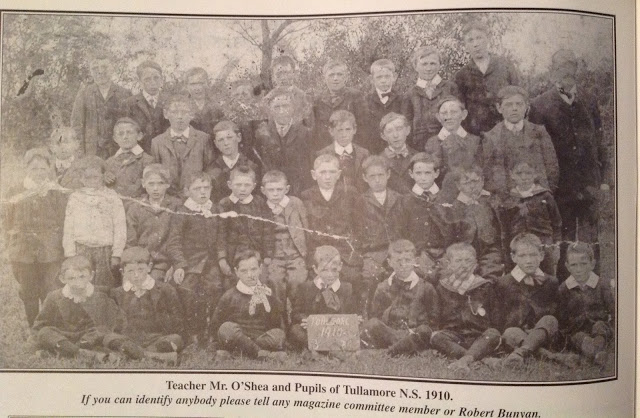 Vincent Carmody named some of the boys.
My uncle Patrick ( b.1900) is in the boys photo, somewhere.
Apart from Master Roger O Shea. who is standing on the extreme right. He ( he came from the Rathmore area) and his wife Julia ( nee Scanlon) were outstanding teachers, they also had a daughter who also taught there at this time (1910)
There are 3 O'Connor brothers from Shrone ( Gale Bridge)
Thomas (Tom), is second from right extreme back row.
Edward (Ned) , is third from right, second row (back)
James (Jimmy), is fourth from right, front.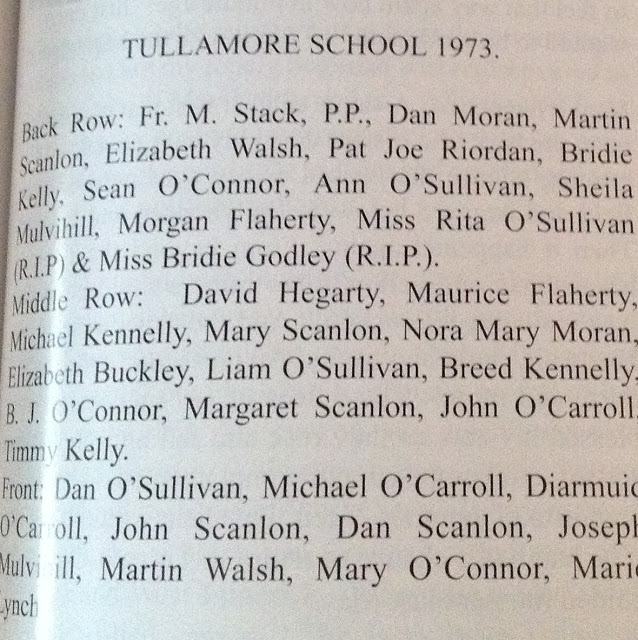 From Ballydonoghue Parish Magazine