Oh Happy Day!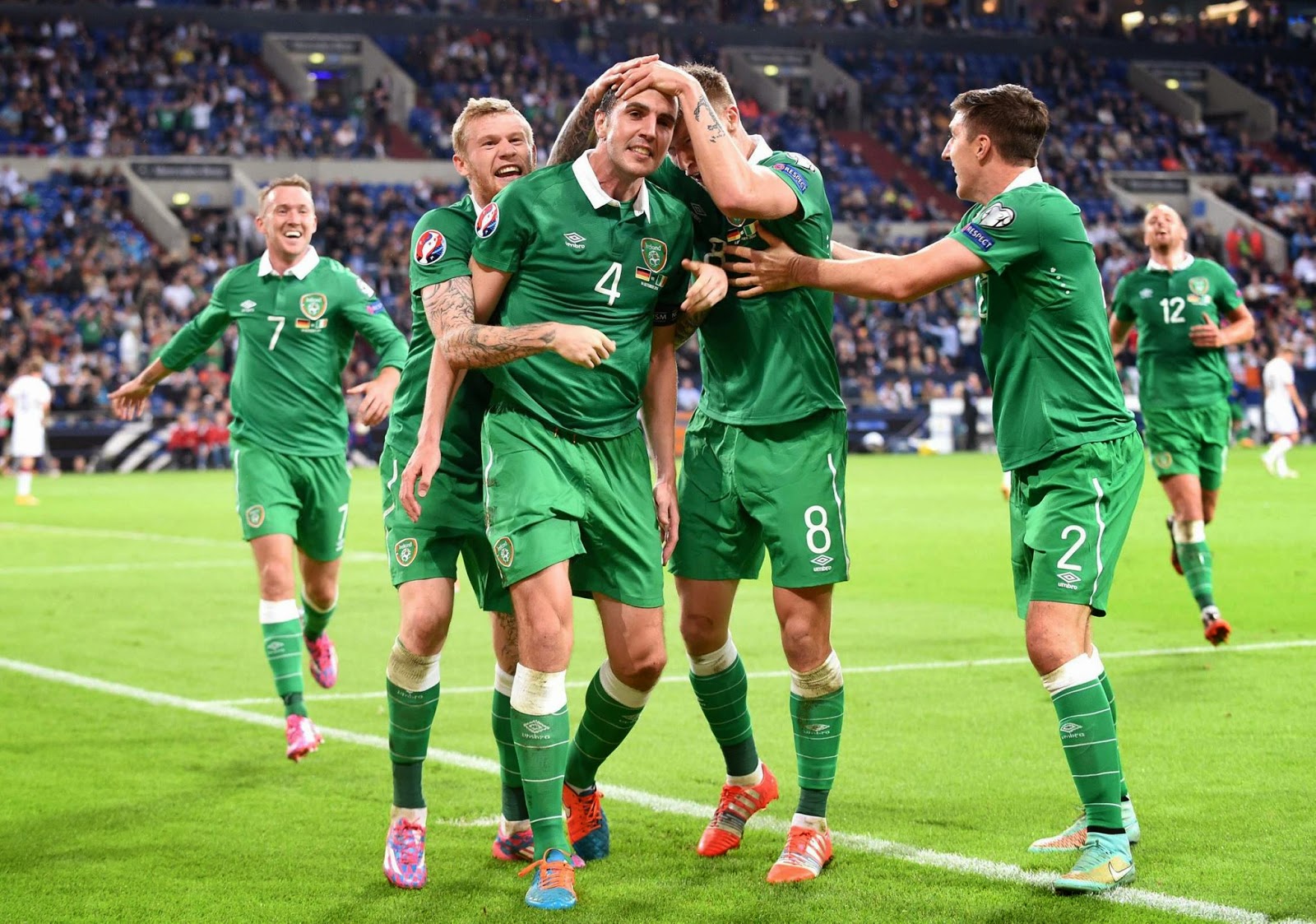 End of austerity as a miraculous goal gained Ireland a draw against World Cup holders, Germany, last night. And the budget wasn't too bad either.
Ireland is surely on the up and up now.
(Photo; Irish Examiner on Facebook)
<<<<<<<
Rutting Season in The National Park, Killarney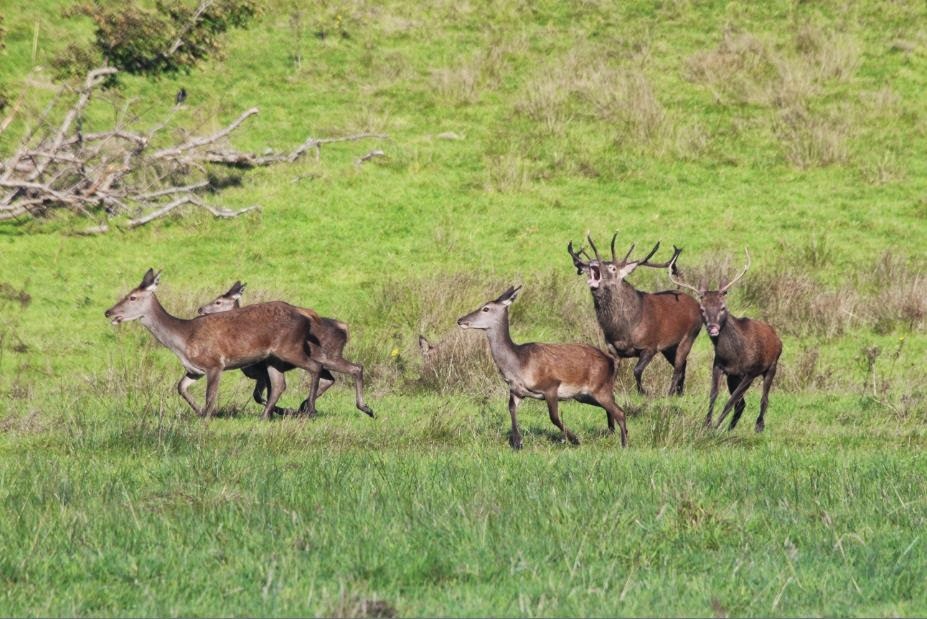 ( photo: Kerry's Wild Side)
There are seven dominant stags in the herd and they are to be given a wide berth at the moment as the see off the threat from young stags.
<<<<<<
Lovely photographs of Irish children from The Irish Photo Archive
<<<<<<
Ballybunion golfers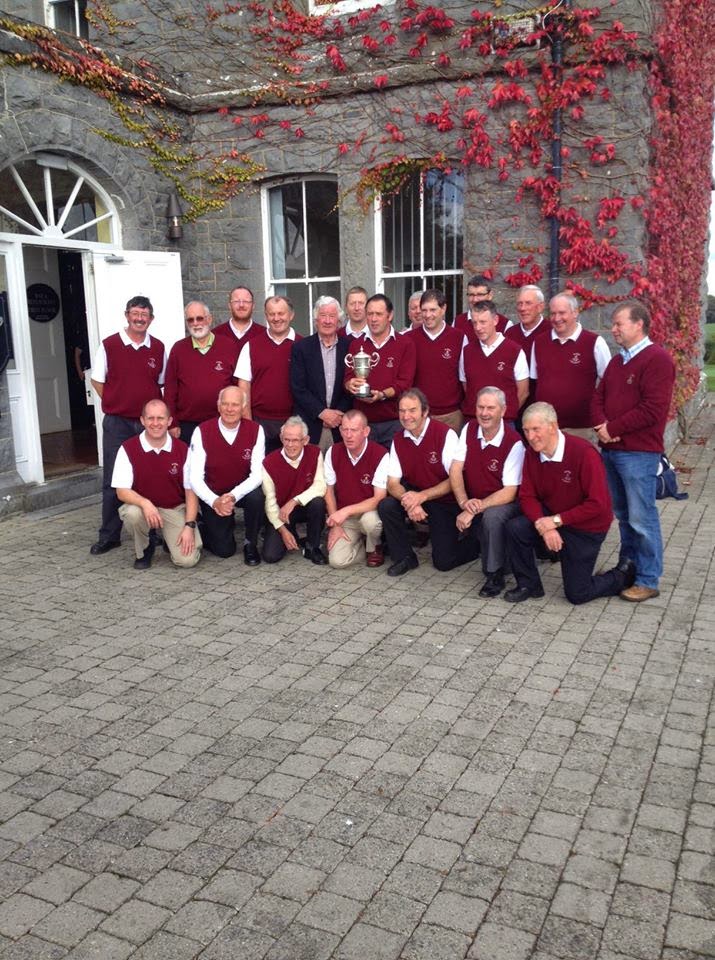 Local golfers who won The Belvedere Cup in Newcastlewest. (photo; Bridie O'Rourke on Facebook)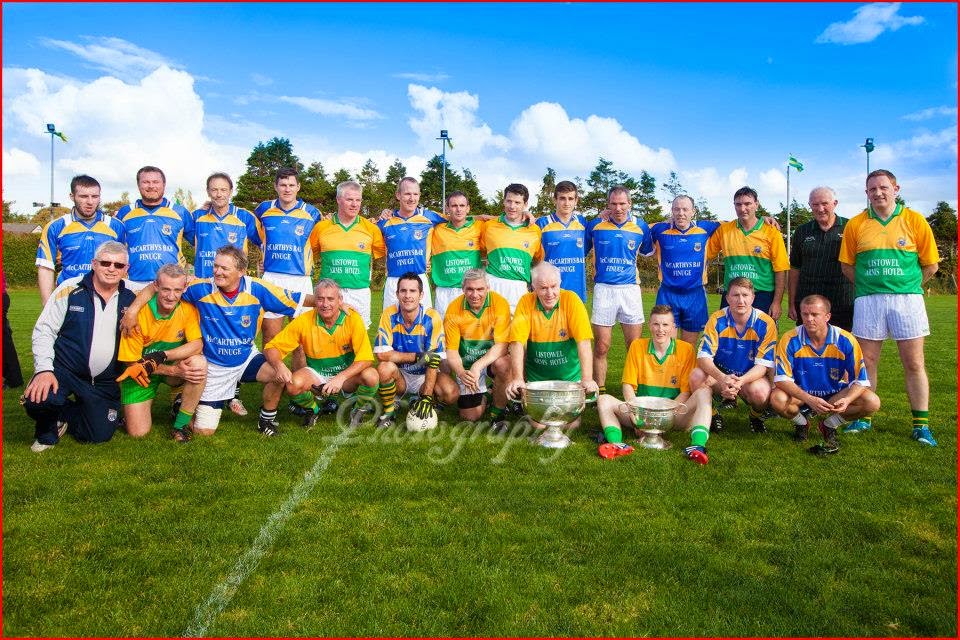 Kerry Football legends who played a friendly in Finuge recently. photo; John Kelliher
<<<<<<<<
Spotted in Ballincollig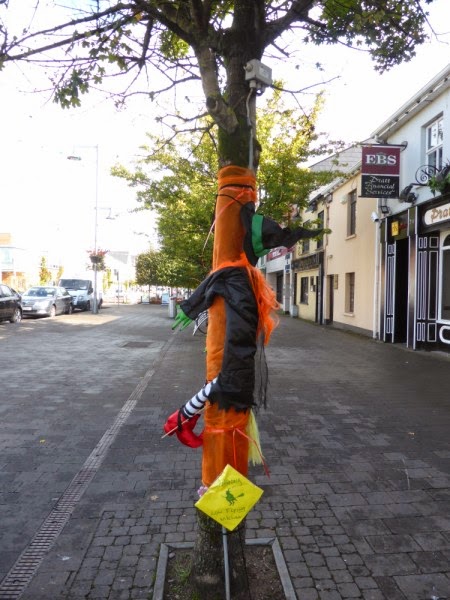 Beware low flying witches!
<<<<<<<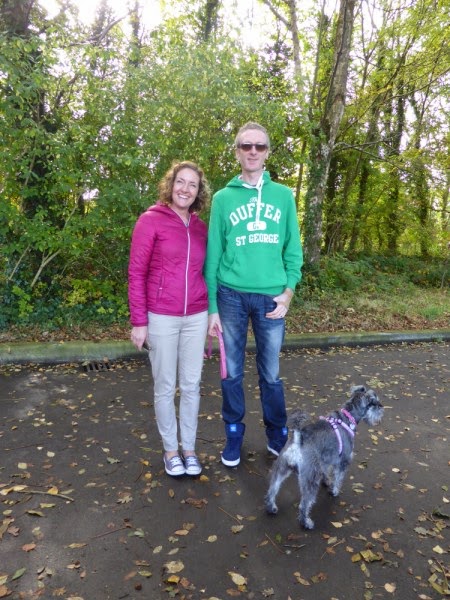 I met this lovely couple, my friend, Cathy and her husband, Carl, out walking their dog in the park on Saturday.
<<<<<<<
Rathea Schoolgirls 1950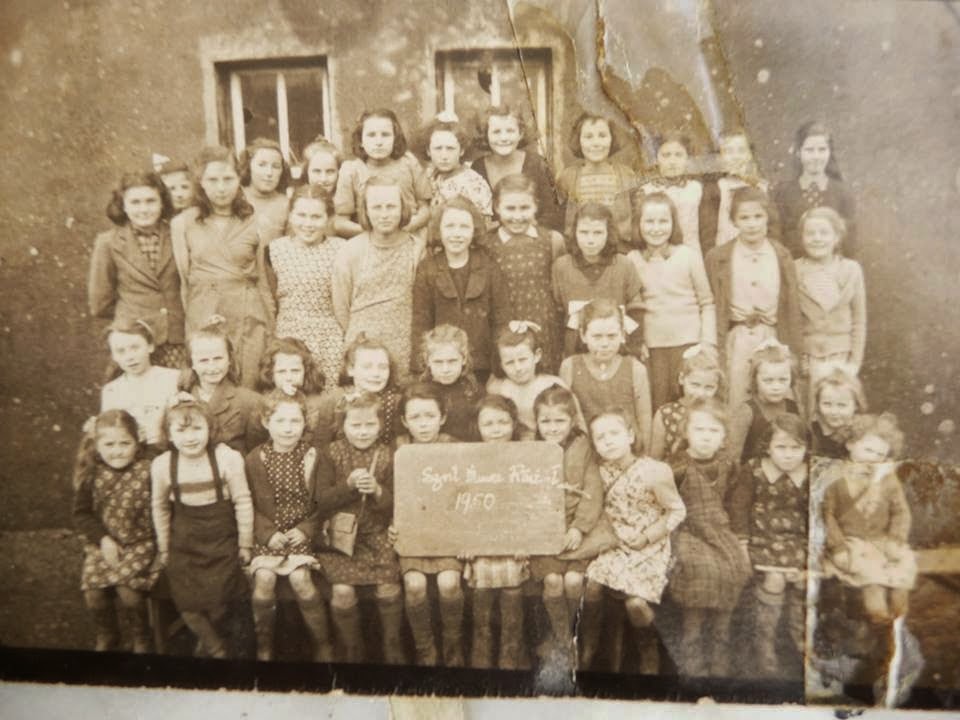 Tom Fitzgerald gave me all the names of the girls in Betty Stack's photograph:
Back Row : Tess Brassil, Marie Galvin, Nellie Mai Kelly, Celia Carey, Eileen Doyle, Eileen Brassil, Phil Stack, Biddie Brassil,Frances Carey, Noreen Curtin, Bridie Sullivan & Sheila Howard.
2nd Row: Betty Sheehan, Margaret Trant, Bridie Whyte, Mai Hannon, Peg Curran, Kathleen Doyle, Mary Stack & Joan Carey.
3rd Row: Eileen Hannon, Josie Doyle, Norrie Casey, Mary Sullivan, Maureen Doyle, Nora Mai Connor,Mary McElligott, Kathleen Halpin, Anne McElligott & Lal McElligott.
Front: Kathleen McCarthy, Peggy Brassil, Maureen Sullivan, Nina Scanlon, Kathleen Buckley, Theresa Buckley, Bridie O'Connor, Noreen Carey, Kitty Dillon, Noreen Curran & Mary Whyte.
<<<<<<
Relocation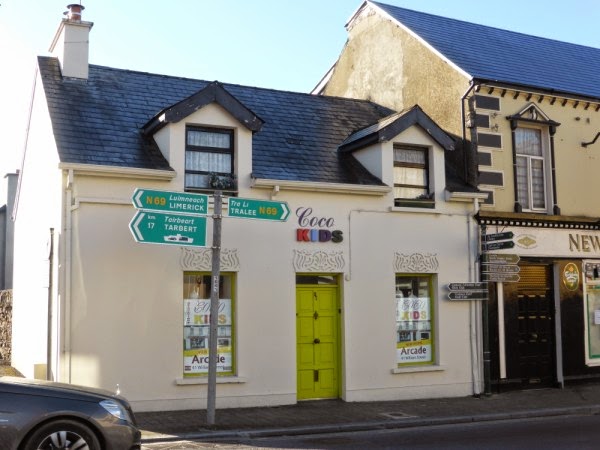 Coco Kids has moved from here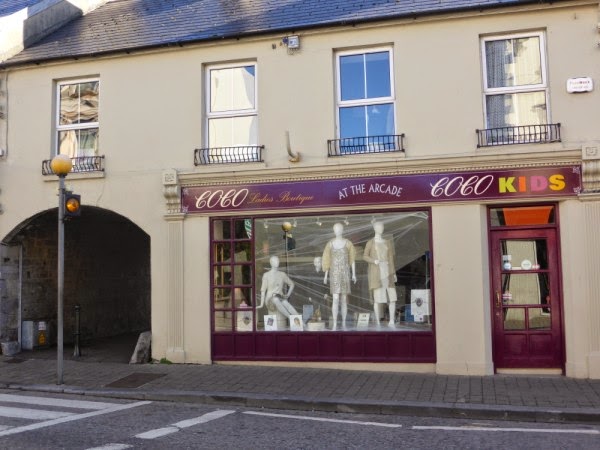 to here.
<<<<<<
Great resource for Ballybunion friends


Every week this great free ezine keeps us up to date with happenings in Ballybunion. If you love Ballybunion and you have not signed up yet, do it right away.