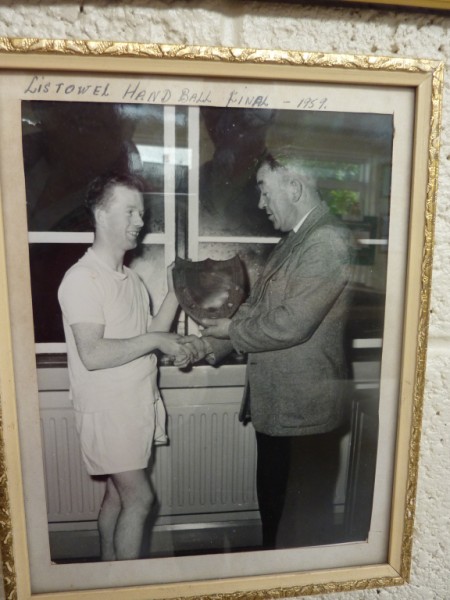 Look what I found? It's none other than our own Junior receiving a handball shield in 1959.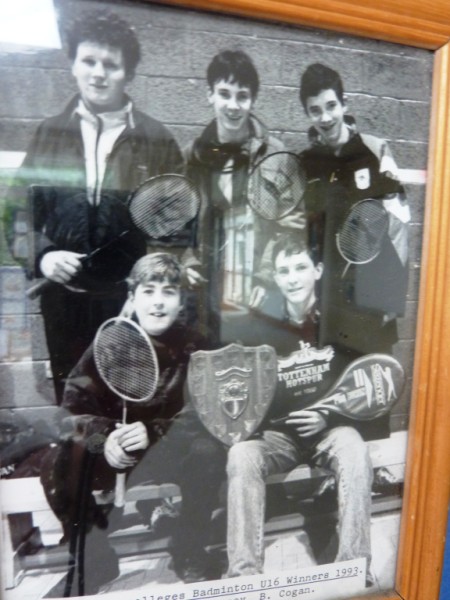 A good few years later; St Michael's College Badminton team, U16 Schools County Champions 1993.
<<<<
John Scanlon, formerly of The Spinning Wheel Restaurant in Main Street and who now lives in Limerick, was the subject of an interesting story in 2009. Here is the link
http://www.independent.ie/national-news/a-bike-please-letters-in-chimney-reveal-requests-of-santa-in-1929-1252313.html
<<<<<<
Jer. Kennelly unearthed these few snippets from old newspapers for us:
Kerryman Feb. 24th 1912 reports, AOH paid out in 1906, $483,073 in sick and funeral benefits and $73,737 for charitable purposes.
In 22 years AOH paid $7,174,156 for funerals etc and paid for charity sake $4,481,146. They also gave $50,000 to Washington University.
Kerryman of March 2nd 1912; Death of Mrs Cronin of Toor, Duagh on 16 Feb. 1912, she had a big family including, J Cronin, Inland Revenue, Sheffield. J J Cronin Admiralty, London. J T Cronin GPO London.
Duagh meeting of Ancient Order of Hibernians told to insure with 1 penny per week and member got £10 for death of a father and £6 for death of a mother.
Death of Mrs Michael Stack of Fahabane, Kilflynn, her brother Fr Scollard, daughter Mrs Brosnan and Sr. Dympna Stack in Mercy Convent Swinford.
<<<<<<
One would love to get a hair do in such a polite salon.
>>>>>>
A lover of irony called Schnobbles spotted this in the capital.
<<<<<
Draw more cash
Or I'll shoot you
You bastard!'
I drew and drew
And the next thing I knew
I had created millions,
Trillions, gazillions.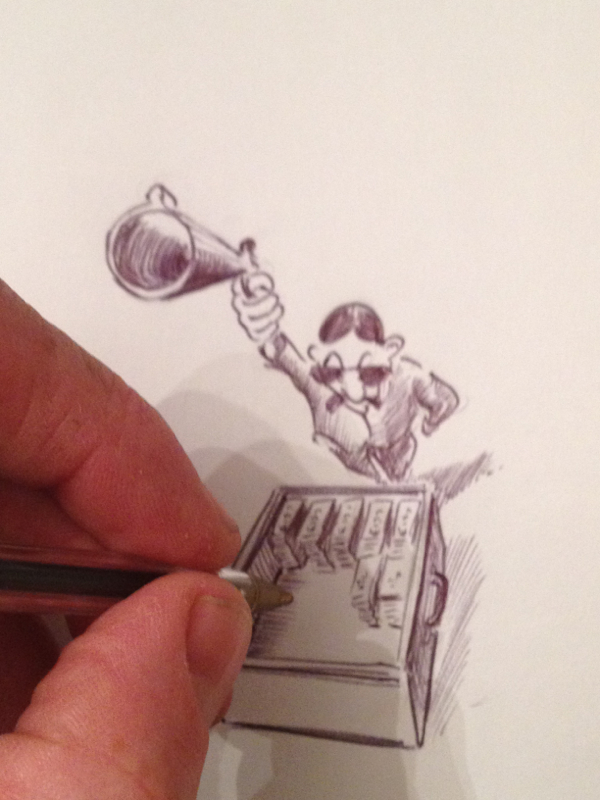 Artist/poet Mike O'Donnell cheers us up with his wry little poem and accompanying sketch.
More here:
>>>>>>
Jer. Kennelly was in Dublin at the farmers' protest and he brought his video camera
http://www.youtube.com/watch?v=yCkbDWMfCjk&feature=youtu.be