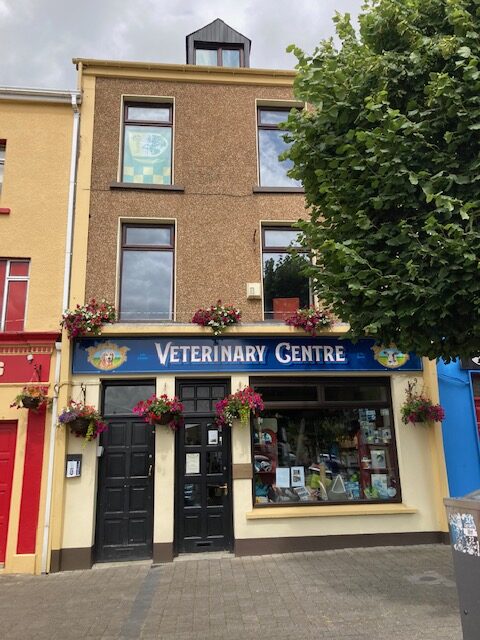 Horan's Veterinary Centre, August 2023
<<<<<<<<
Kanturk, My Hometown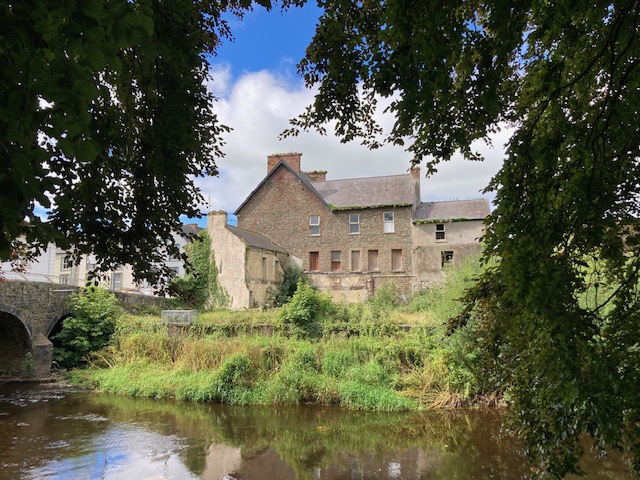 While I was in O'Brien Street Park I took this photo of a long derelict building across the river from me. When I was growing up in Kanurk this was Isabel Guinee's shop. It is now falling into disrepair for years. It looks better from this angle than from the front.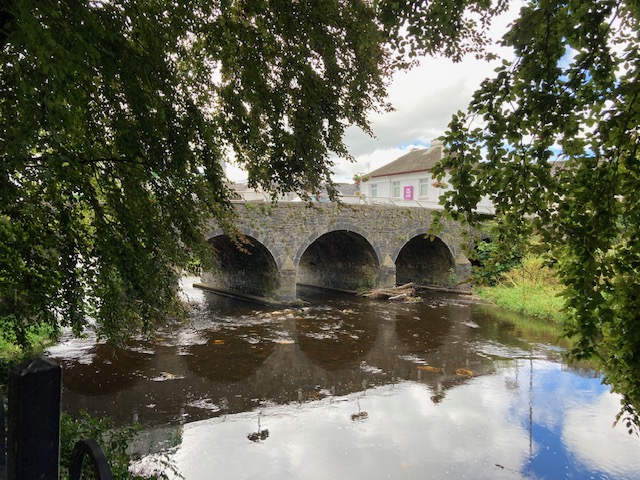 This is Kanturk's big bridge. There is another smaller bridge in town too as there are two rivers flowing through Kanturk, the Allow, from which Duhallow derives its name, and the Dallow.
As well as the poems on the trees the Arts Festival also hung photographs from their photographic competition. Here are just a few.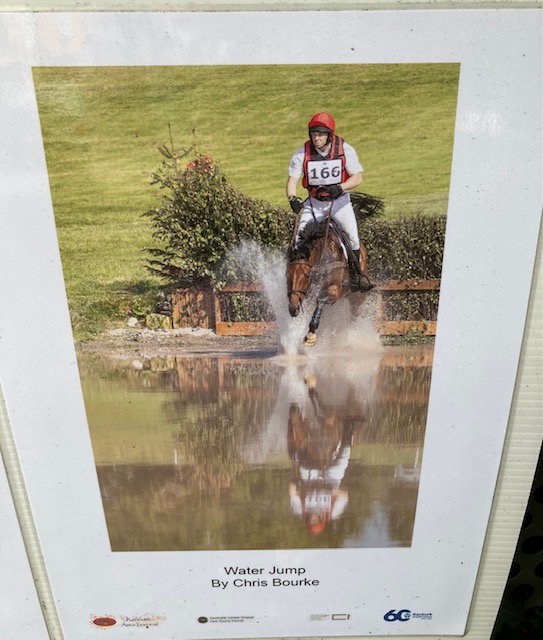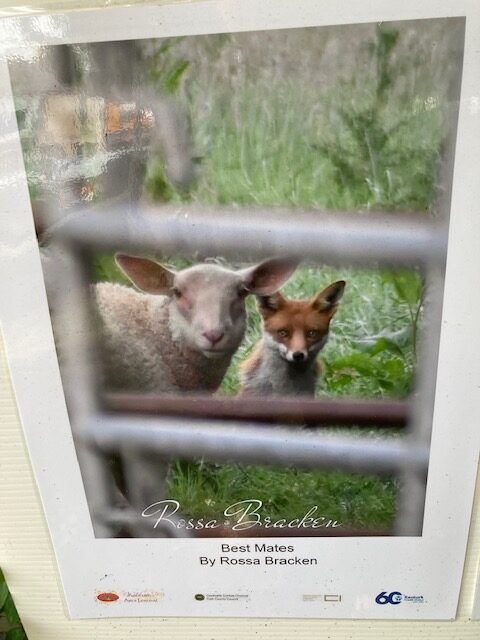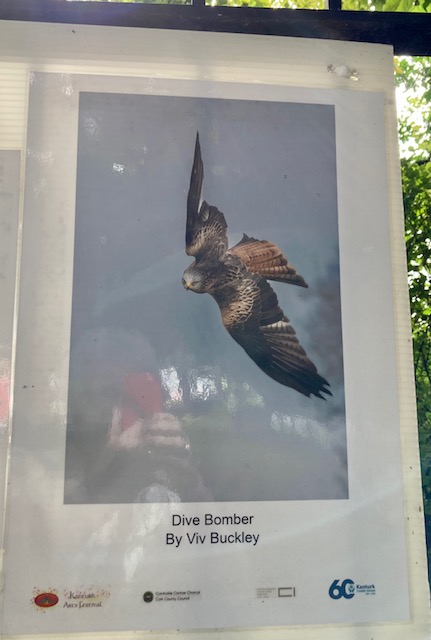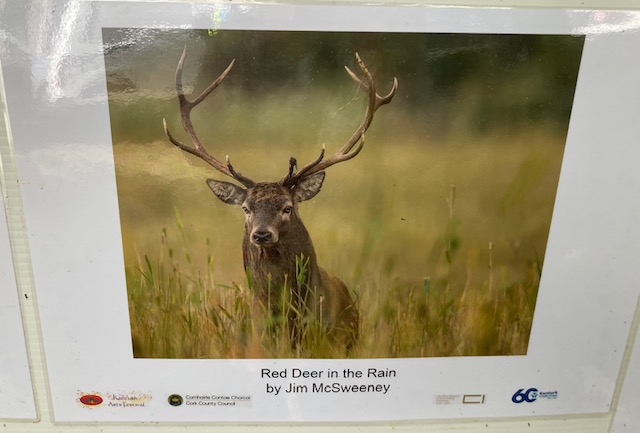 <<<<<<<<<
A Vintage Dress with a Listowel and a Kanturk Connection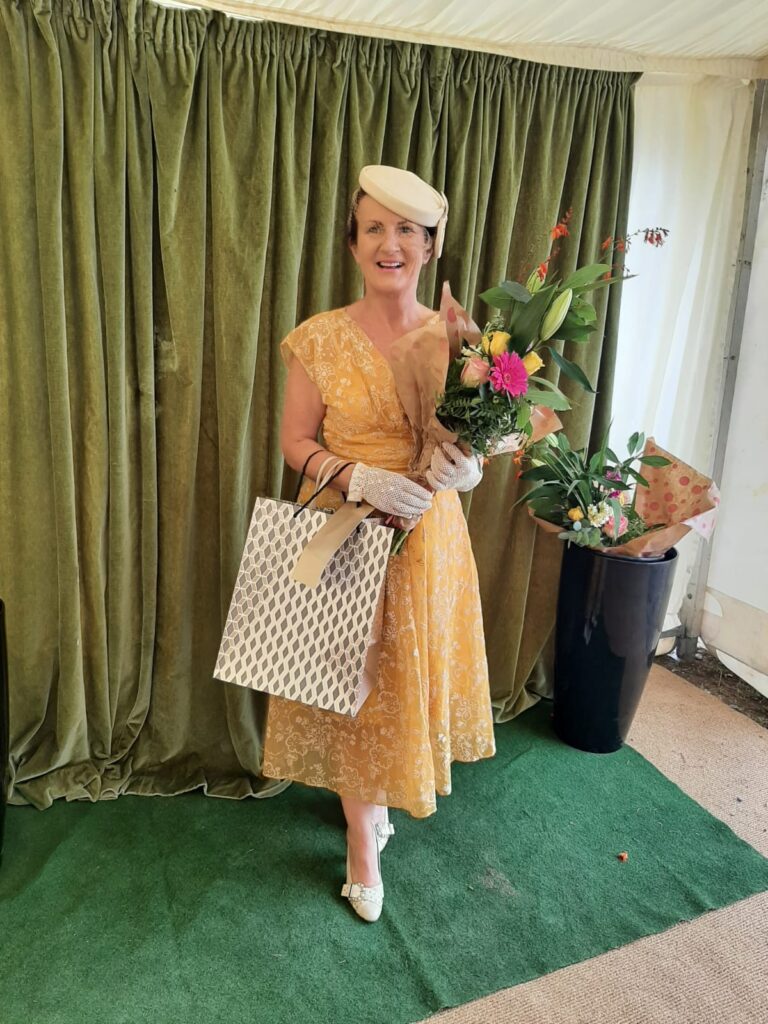 This is Maria Stack of Listowel. She is pictured with her prizes for winning the best sustainable outfit at Dingle Races on Sunday August 7 2023.
Maria is wearing a 75 year old dress lent to her by her friend, Anne Leneghan of Kanturk. The dress was beautifully made and looks as good today as it did three quarters of a century ago.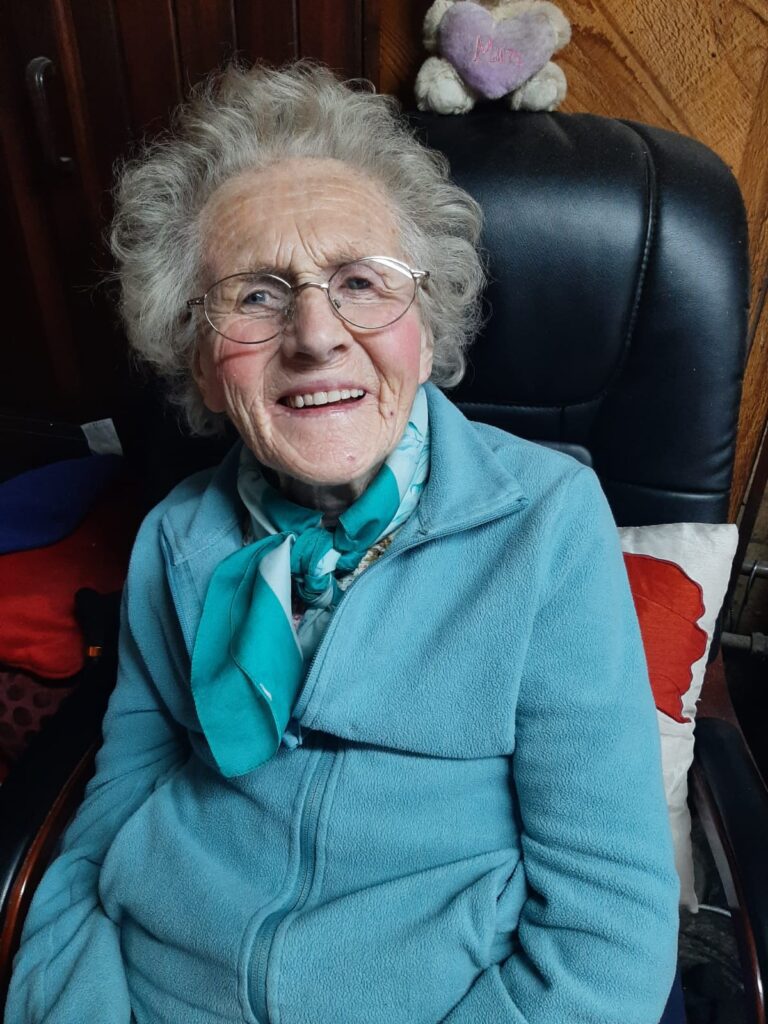 This is Anne's lovely mother, Rita Leneghan. She wore the dress 75 years ago when she was Rita Dennehy of Kilcorney, Co Cork.
Rita will be 93 next birthday.
People of my vintage will remember the annual carnival and the local girl being crowned Carnival Queen. Well. Rita had this gorgeous dress made for her when she was a Lady in Waiting to the Carnival Queen in Kilcorney, 75 years ago.
Rita was one of 10 children in her family. She had 7 brothers and two sisters, all now passed away. She came from a farming family and worked hard all her life.
I think you will agree she is still a stylish lady. She was my next door neighbour for most of my growing up years and she still lives next door to my Kanturk family, greatly loved and greatly admired.
<<<<<<<<
Announcement from Kerry College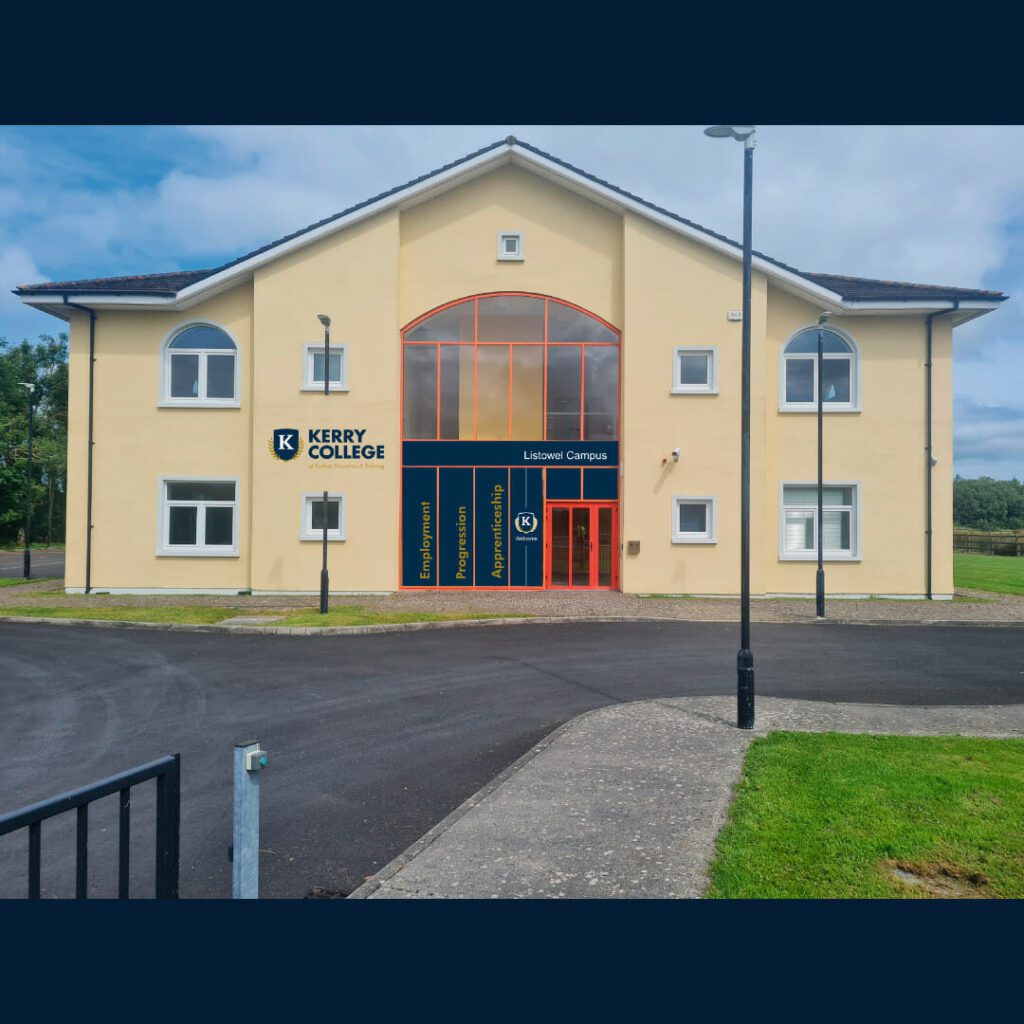 Kerry College is delighted to announce that our Kerry College Listowel Campus will be moving to a new location!!
Our new campus will be based in Unit 1, Listowel Business Development Centre, Clieveragh Business Park Listowel,V31 PC79. Having the Kerry College Listowel Campus in the Clieveragh Business Park is a great choice for Kerry College Kerry College Listowel Campus Principal, Mr. Stephen Goulding said,
"The opening of our new campus in Listowel is an exciting and strategic development for Further Education & Training in Listowel and the wider North Kerry region. The new campus will provide a comprehensive suite of full and part time programmes and will support the development of vocational options and pathways for local schools and retraining options for all, so the needs of all applicants are met. A sample of the courses which will be available include Advanced Early Childhood Care and Education, Applied Social Studies, Business with Marketing/Administration, Medical Administration, Nursing Studies, Hairdressing, and Healthcare Support. Kerry College's Listowel Campus will offer courses at QQI Levels 5 & 6 for employment, progression and potential routes to apprenticeships, as well as QQI Level 3 & 4 Pathway Courses for those who wish to bridge their return to education."
While Kerry College has been present and active in the Listowel community for years, the development of our new campus will breathe new life in to Further Education and Training provision in North Kerry.
a welcome development for Listowel Town.
<<<<<<<<
A Fact
Cats have better memories than dogs. Tests were carried out by the University of Michigan. Dogs remembered things for 5 minutes, cats for up to 16 hours. Probably explains why dogs don't hold grudges and cats do.
<<<<<<<<