Ballybunion by Deirdre Lyons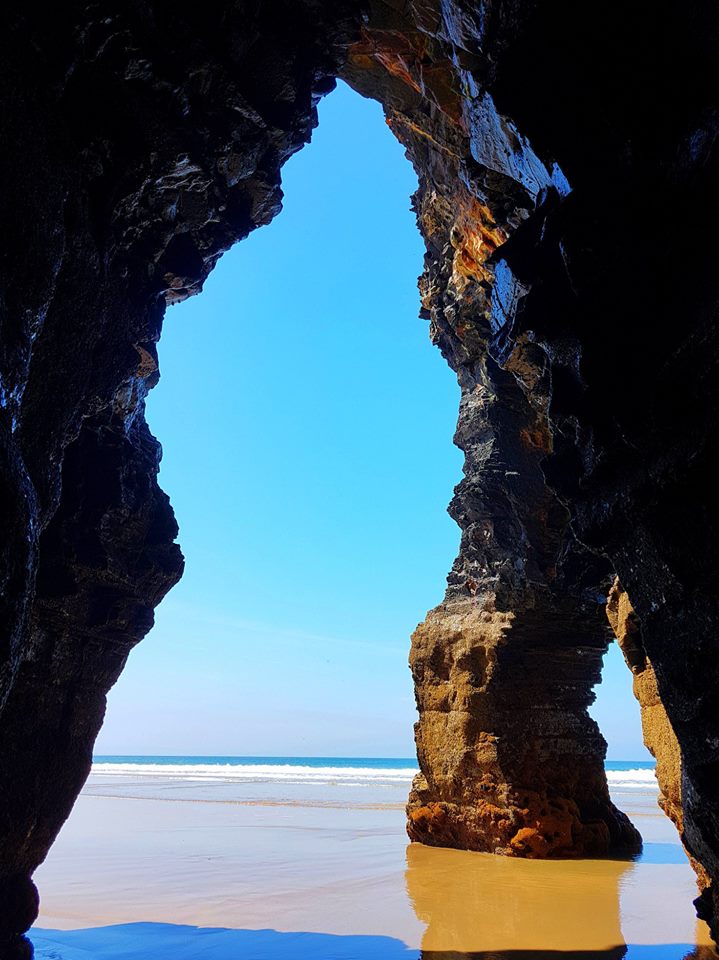 Deirdre Lyons of Abbeyfeale is a super photographer. This photo has been chosen as on of the top 20 finalists in the FBD Insurance calendar competition.
<<<<<<<<
Celtic Crosses in St. Michael's Graveyard, Listowel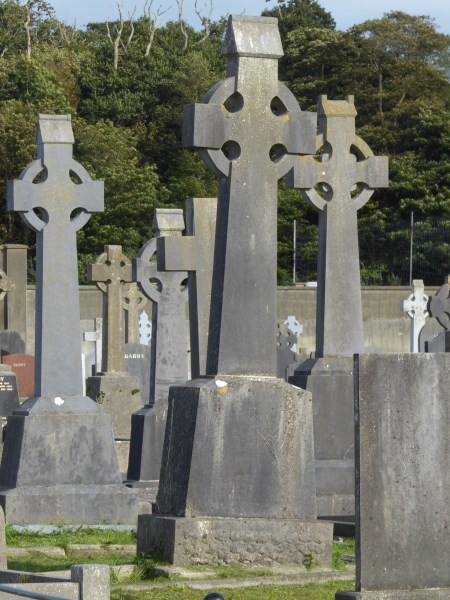 <<<<<<<<<
Old tombs and graves in Listowel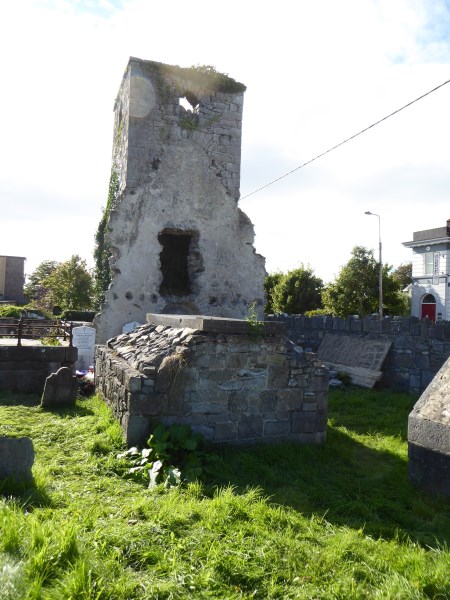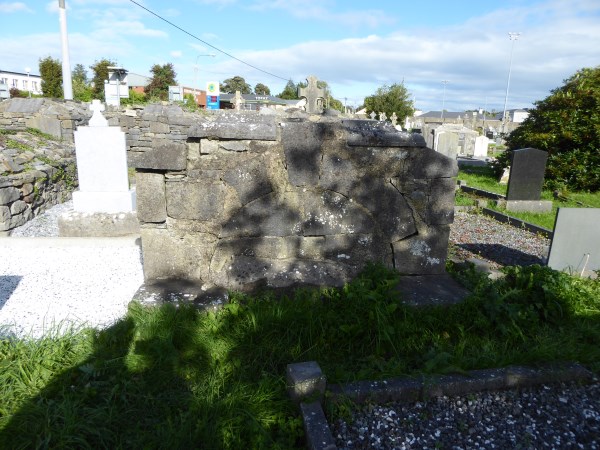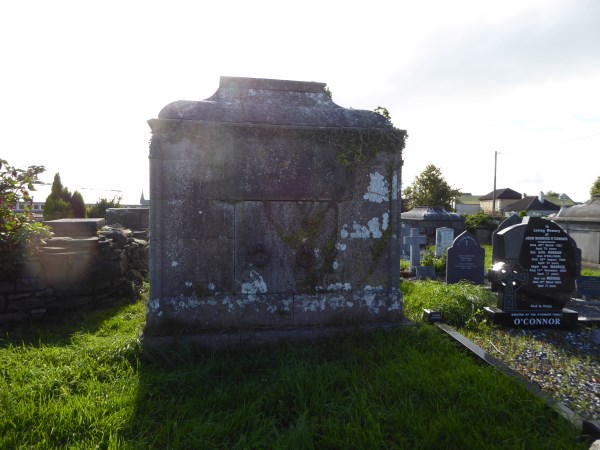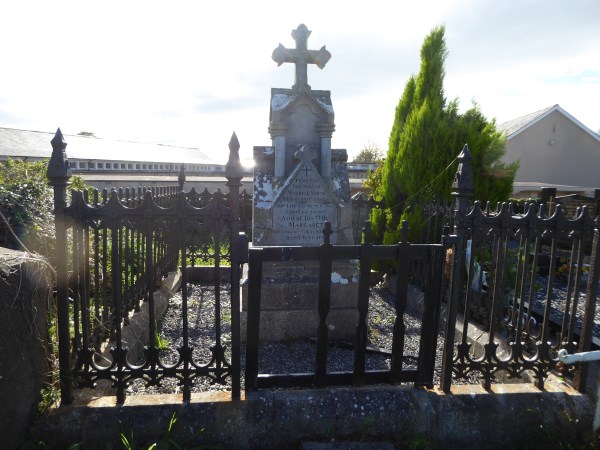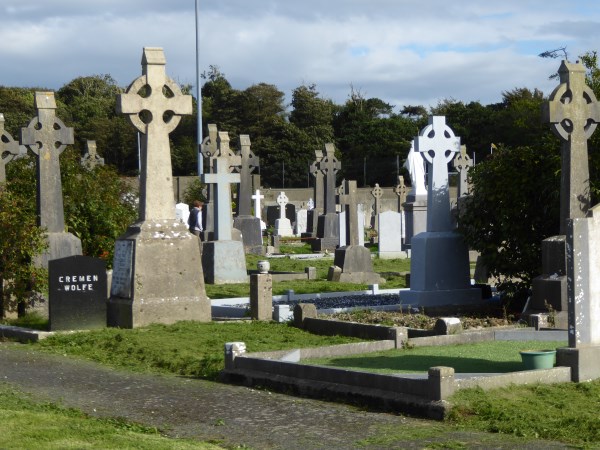 <<<<<<
Listowel Races, Ladies Day 2018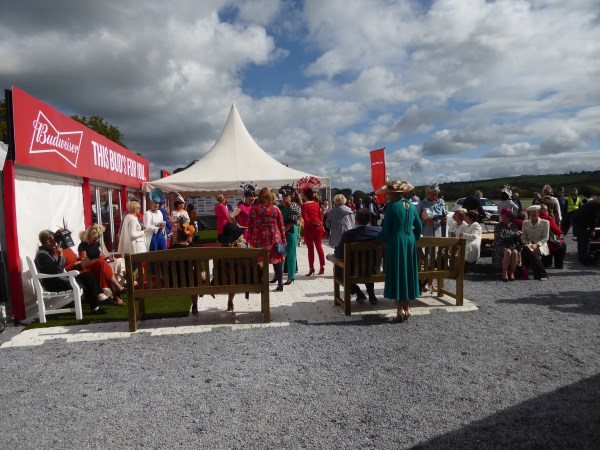 This year the arrangements for the tagging and the judging were different. The judges mingled among ladies milling around the old haunt near the parade ring and then they went to this bar and gazebo. If you got the coveted pink wristband you were in the running and you could enter the Holy of Holies, a.k.a the Budweiser bar tent. There, you awaited the tap on the shoulder to tell you you had made the top 10. For most that tap never came but they proudly wore their pink wristbands, marking them as people the judges thought stylish.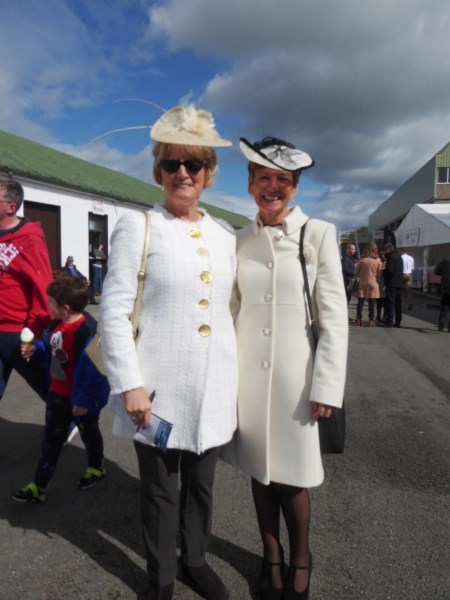 My gorgeous Writers' Week friends, Madeleine and Eilish, chose monochrome.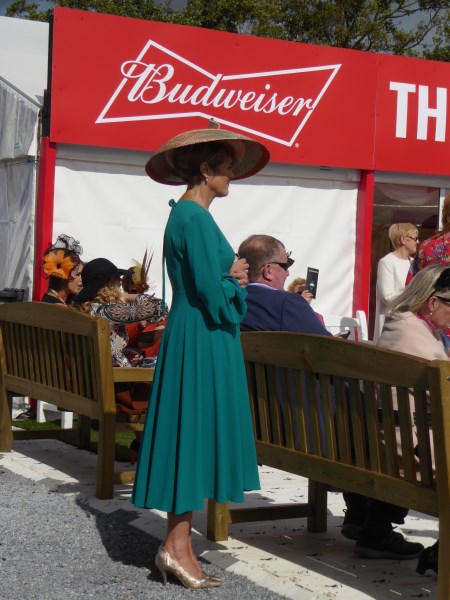 This lady won the prize for the most iconic outfit. I think that means timelessly stylish.
She certainly met that criteria. She made her own hat.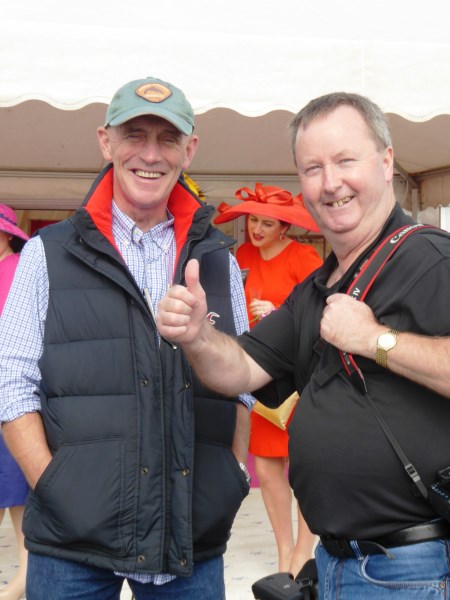 Paul and John were enjoying it all.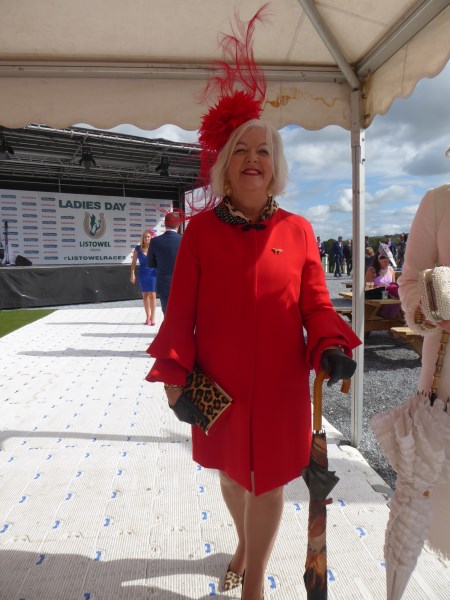 Mary O'Halloran is always beautiful. She loves the races and she loves dressing up for Ladies' Day.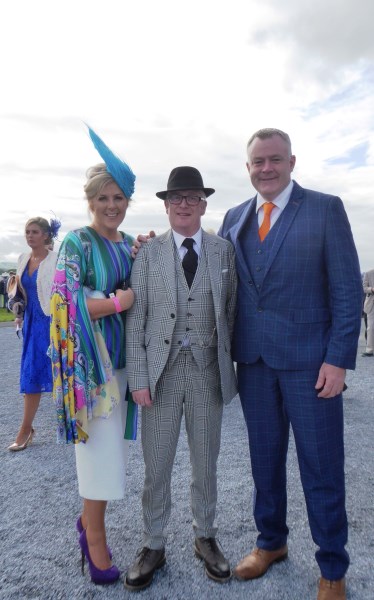 These three know a thing or two about fashion.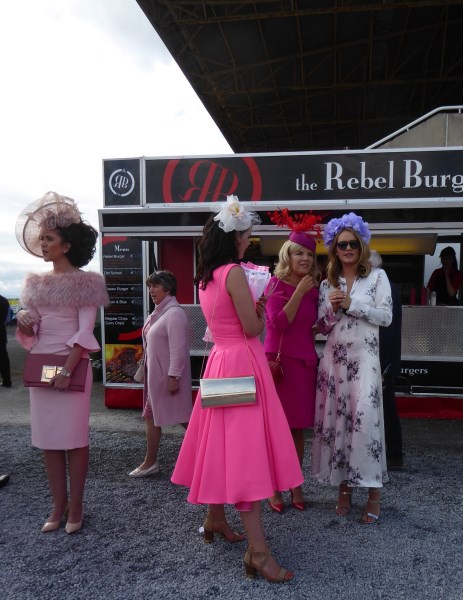 The judges had a hard job. The place was so full of stylish outfits that you could miss one right under your nose.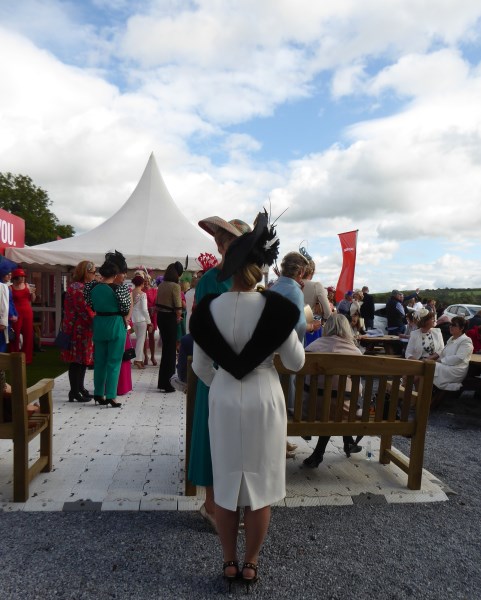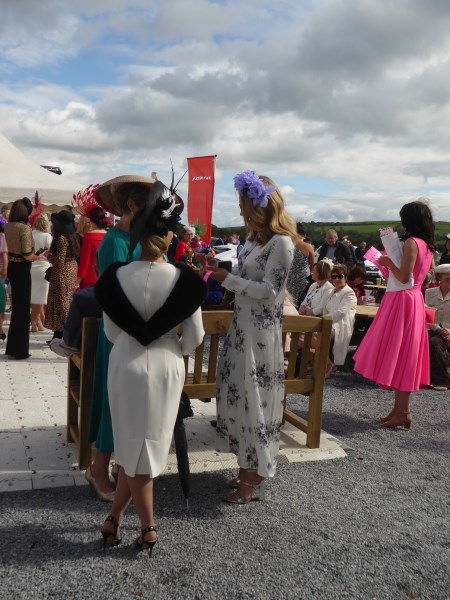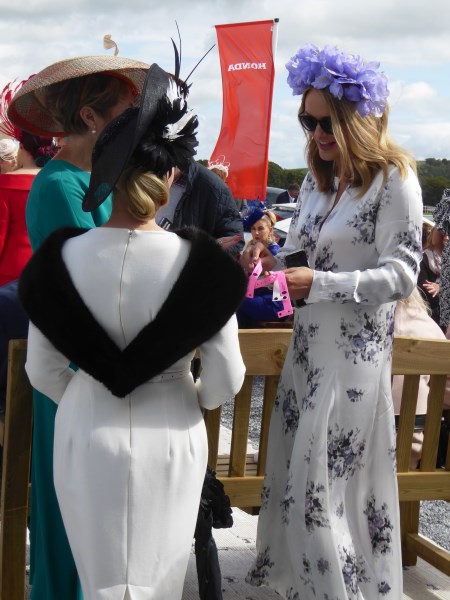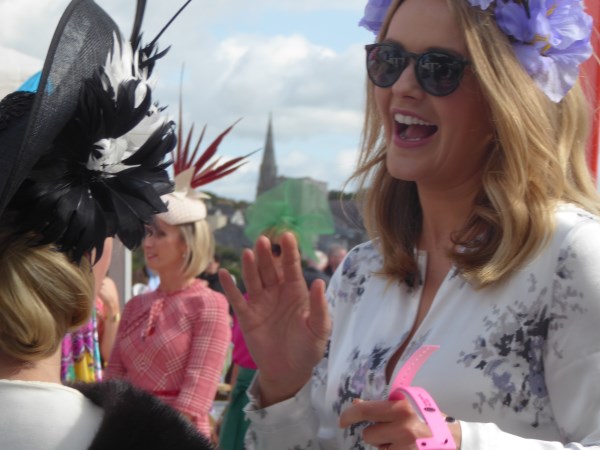 Niamh Kenny gets her pink wristband from Aoibhin Garrihy. I think the chat was as much about motherhood as about style.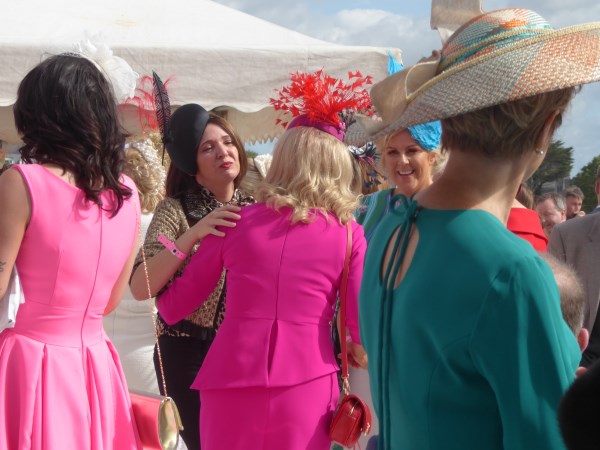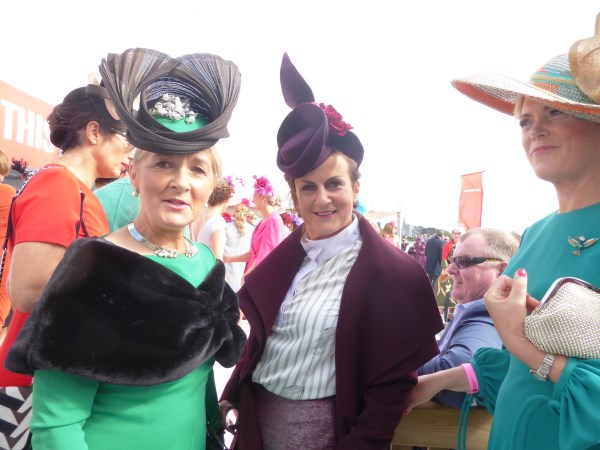 Anne Leneghan and Maria Stack love this day and they both looked beautiful.
<<<<<<
To Vincent Carmody the Final Word on the Doodle Photo
Margaret Dillon, who has a great memory for faces and names, wrote the following;
Hi Mary,
I'm going to take a stab at the Doodle party names.
"2nd from left standing Peter Moloney , Charles st., Sean Grogan,my sister Sheila thinks the next person with his hand to his tie is our uncle Jackie Sharry, he was certainly involved in the caper , Curley Keane- Stack, O'Neill??from Ballygologue?, Tommy Murphy William St, Matt Kennelly, Chuck Roche, Bottom right Dan Lou Sweeney, Up Church st., Middle front Finbarr Mc Auliffe?? Church St.
Vincent Carmody writes:
It was taken in a back room at the rere of William Keane-Stacks chemist shop. The occasion was a Doodle Frolic, one of the early get togethers of the Doodle Executive.
In front are, Derry Tatten, Finbar McAuliffe and Dan Lou Sweeney.
Standing, John Joe Daly, Plunket Moloney, Sean Grogan, Dinny Carroll, Curly Stack, Michael (Gulliver) Stack, Michael Carey, Tom O'Connell and Timmy Shanahan.
Back, ? Guerin, John B Keane, Tommy Murphy, Danny Kelliher, John Kennelly and John (Chuck) Roche.
<<<<<<<<
D Day for our great Tidy Towners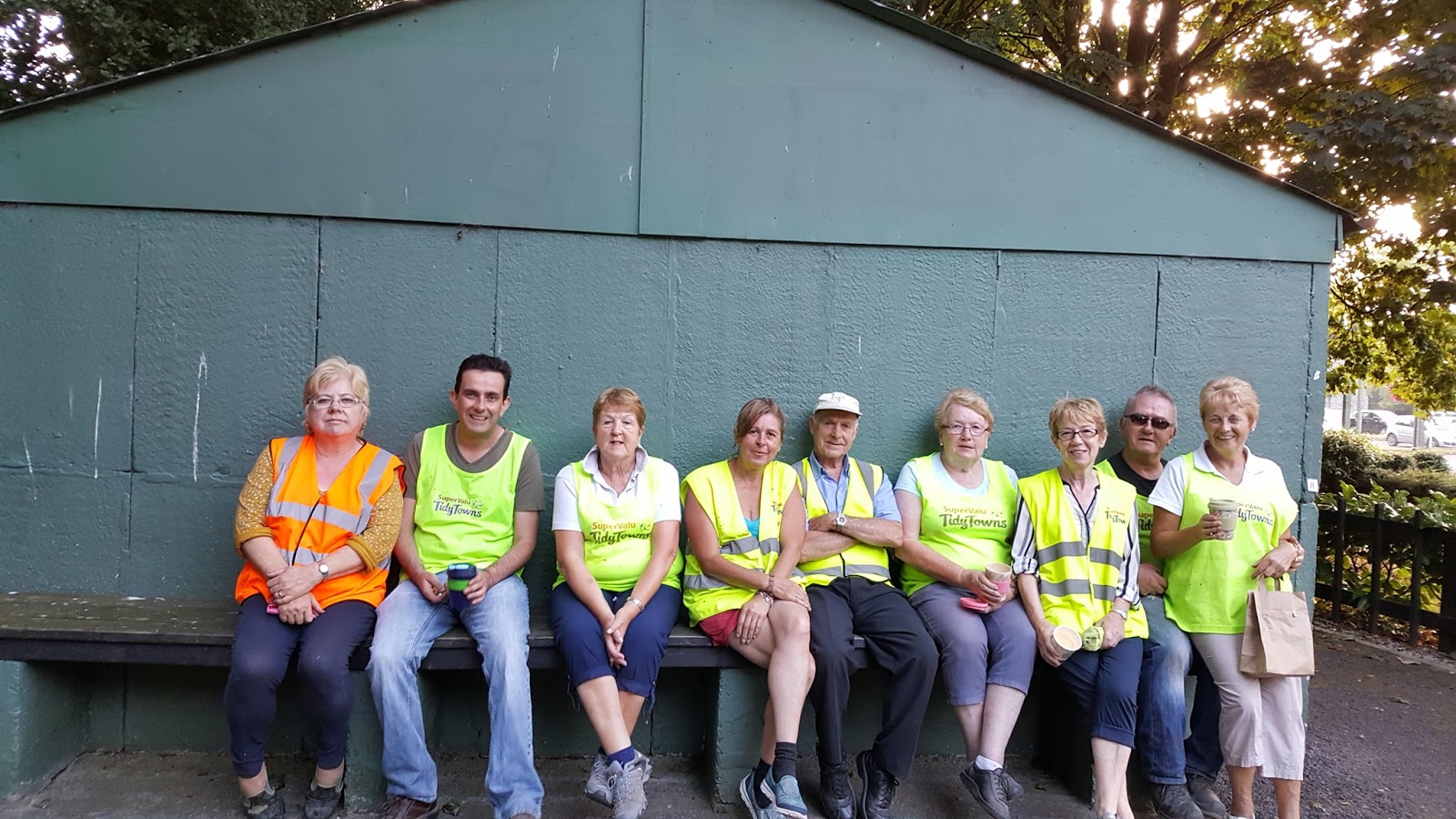 The very best of luck to the Julie, Mary and all the Tidy Town workers. Whatever the outcome in The Helix, Listowel is a credit to you. Everyone who visits praises your work. We are so lucky to have such dedicated people making sure our lovely town always looks its best

<<<<<<<<


What's in store
Between the Races, Culture Night, an important book launch and my trip to Cork I have lots and lots of photos to share with you over the next while. Jimmy Hickey and Mike Moriarty also sent me some great photos of interesting events in their lives. So if I have taken your photo and there is no sign of it here, please be patient. It might take a while.