Listowel Library and Courthouse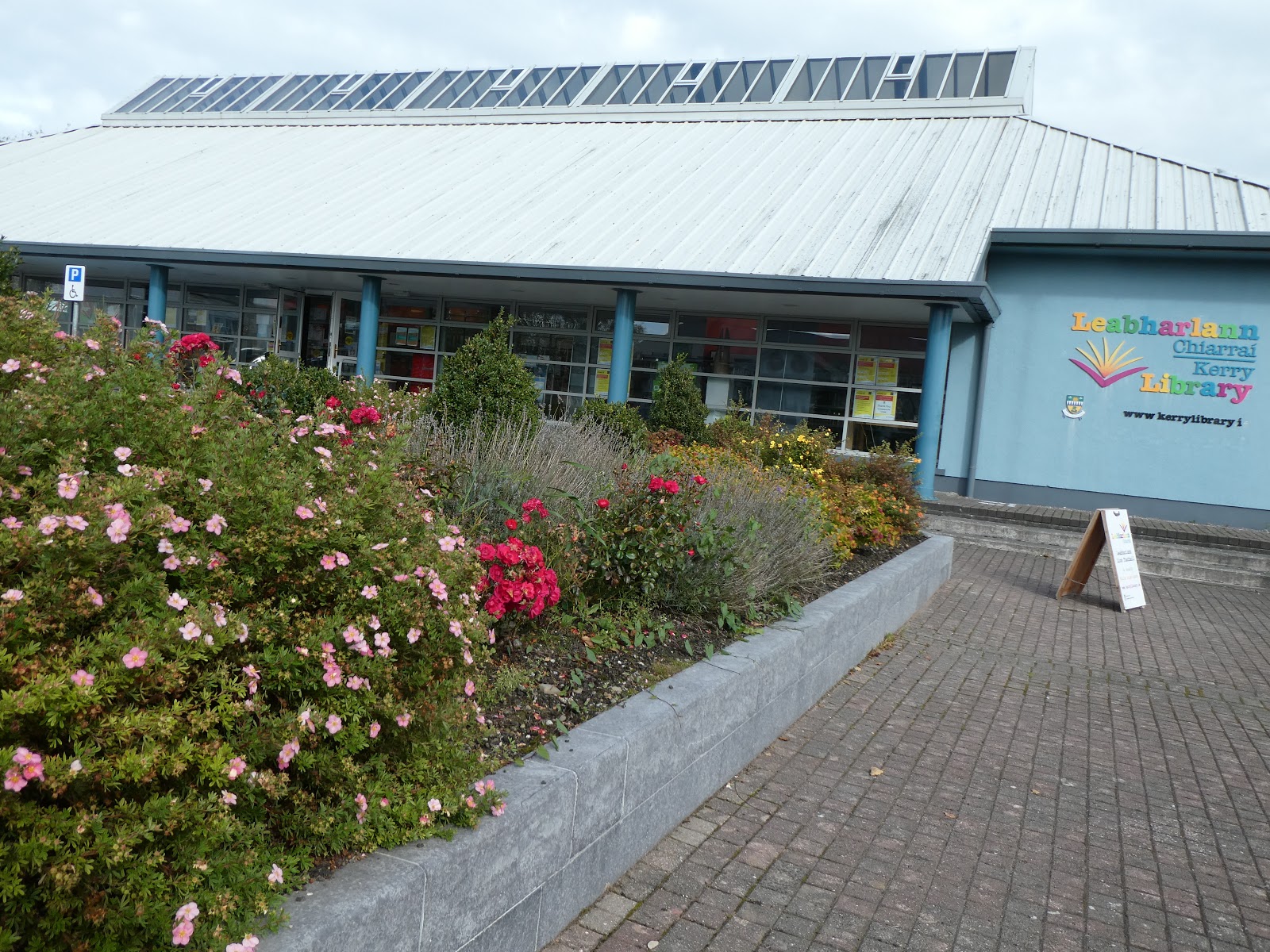 I think you'll agree that the recent planting and seating at the courthouse plaza has greatly enhanced this corner of Listowel.
<<<<<<<<
A Pig in The Parlour
This is a pig feeding trough, rare enough nowadays, but a common sight in a yard when I was growing up. This one was made by Pierce of Wexford sometime around 1900.
My mother always kept a sow. I remember well when the sow was about to farrow. She would grow grumpy and restless when labour started. She would "make a bed' rooting around in straw and forming a kind of nest for herself. My mother, the midwife, would sit with her and talk reassuringly to her. I remember her saying things like "You are a great Mammy." "You'll be fine".
The old sow would just continue grousing and shuffling. The infra red lamp would have been bought days before and would be lighting in readiness for the small squealers. My mother would be armed with an old walking stick, her equivalent of a shepherd's crook.
As soon as the babies began to arrive, my mother would scoop the newborn away in case Mammy might lie on them. There were often 12 or more piglets in a litter and as soon as they were born they snuffled up to a teat to suckle. I later learned that a bonham will go back to the same teat every time.
Sometimes an íochtar (a particularly small piglet) would have to be brought indoors beside the range. He would be bottle fed.
It would be a while before they would use the feeding trough, pictured above. By then they would be 'stores" and they's eat you out of house and home. Those troughs were sturdy machines. The pigs would throw them around the stye, constantly pushing them to and fro on a concrete floor. By now the animals had lost the cute piglet look and were fat, grunting awkward yokes, always jostling for first place at the trough and scoffing their food in jig time.
I haven't seen a pig in the flesh for a year or two now so the sight of the old feeding trough brought back many memories.
<<<<<<<
Another Equine Photo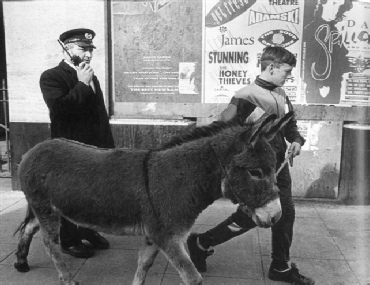 Mattie Lennon noticed that I was including horse photos so he sent us this. He's the one on the walkie talkie.
<<<<<<<
Meenogehane to Clashmealcon
There are some really picturesque walks around North Kerry. My friend Bridget took these on her recent walk.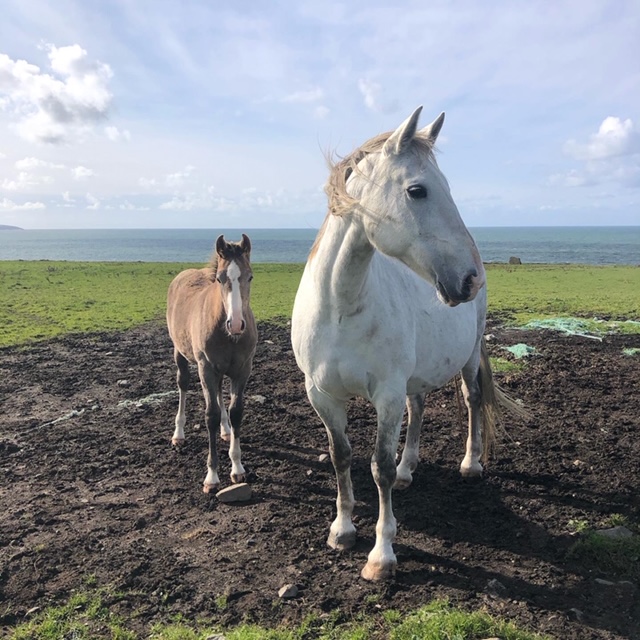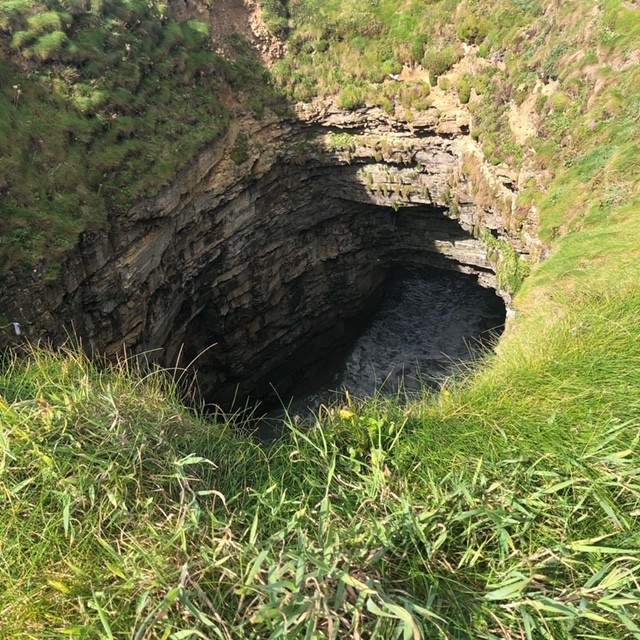 Poulavadra, the blow hole at Beenconeen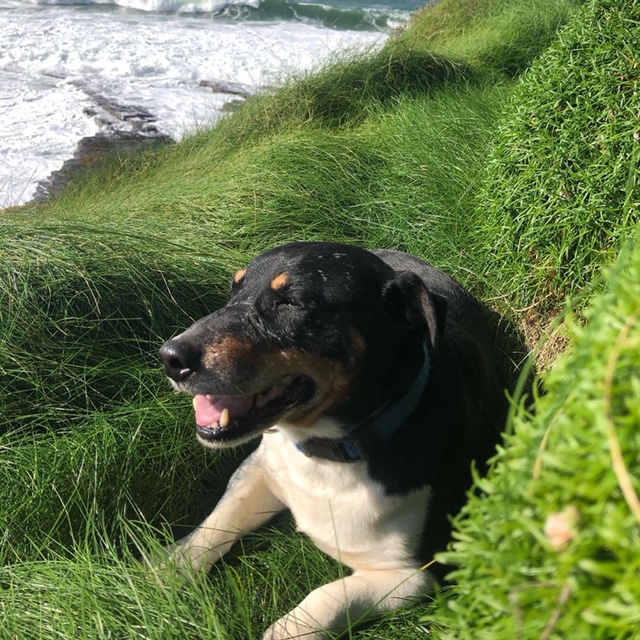 Bridget's walking companion found it all a tad tiring.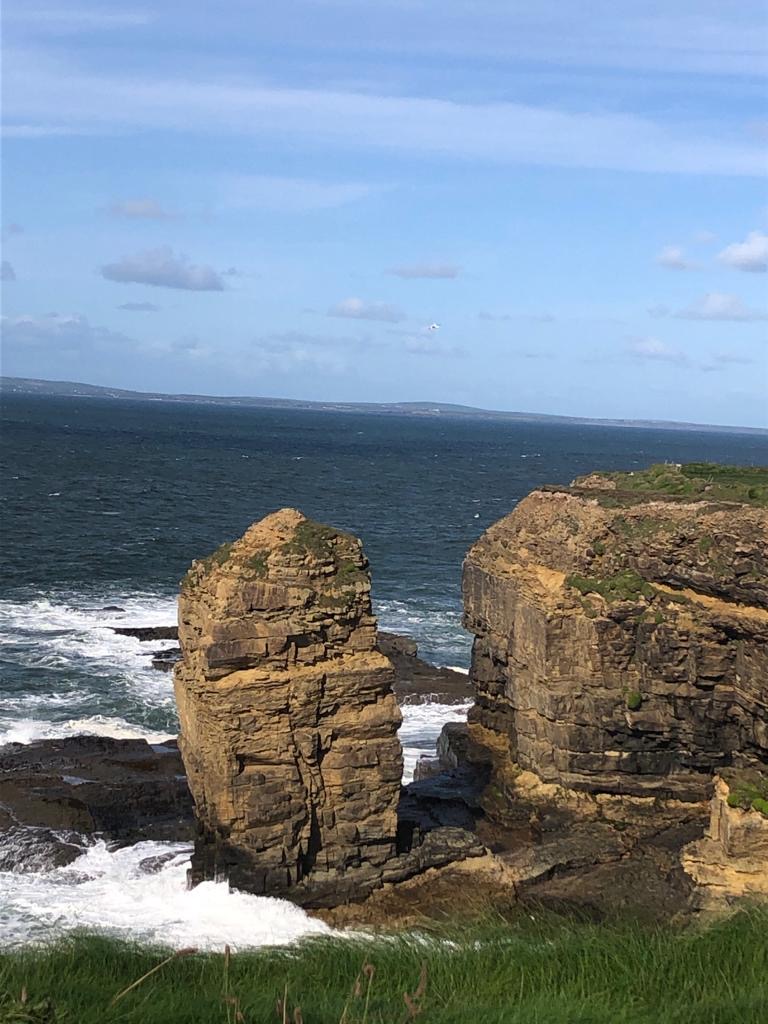 A sea stack near Clashmealcon caves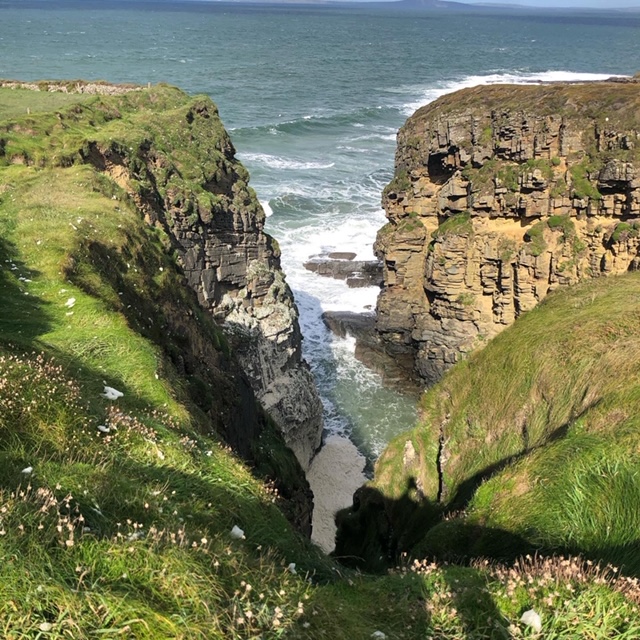 One of the many little coves along this walk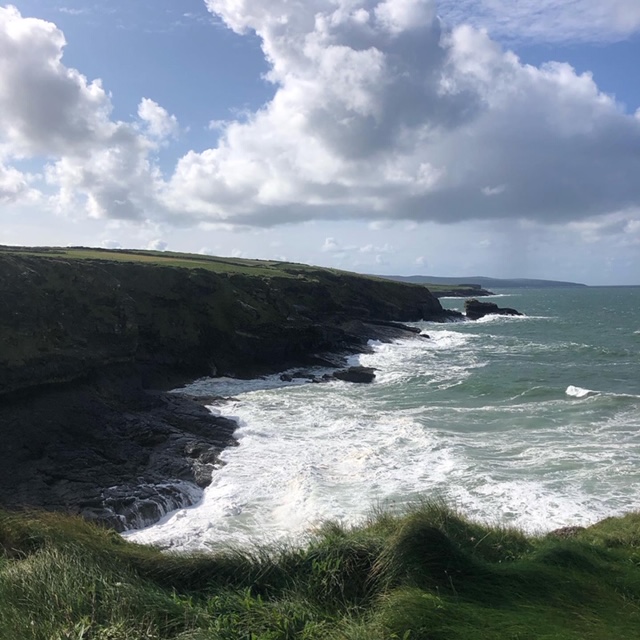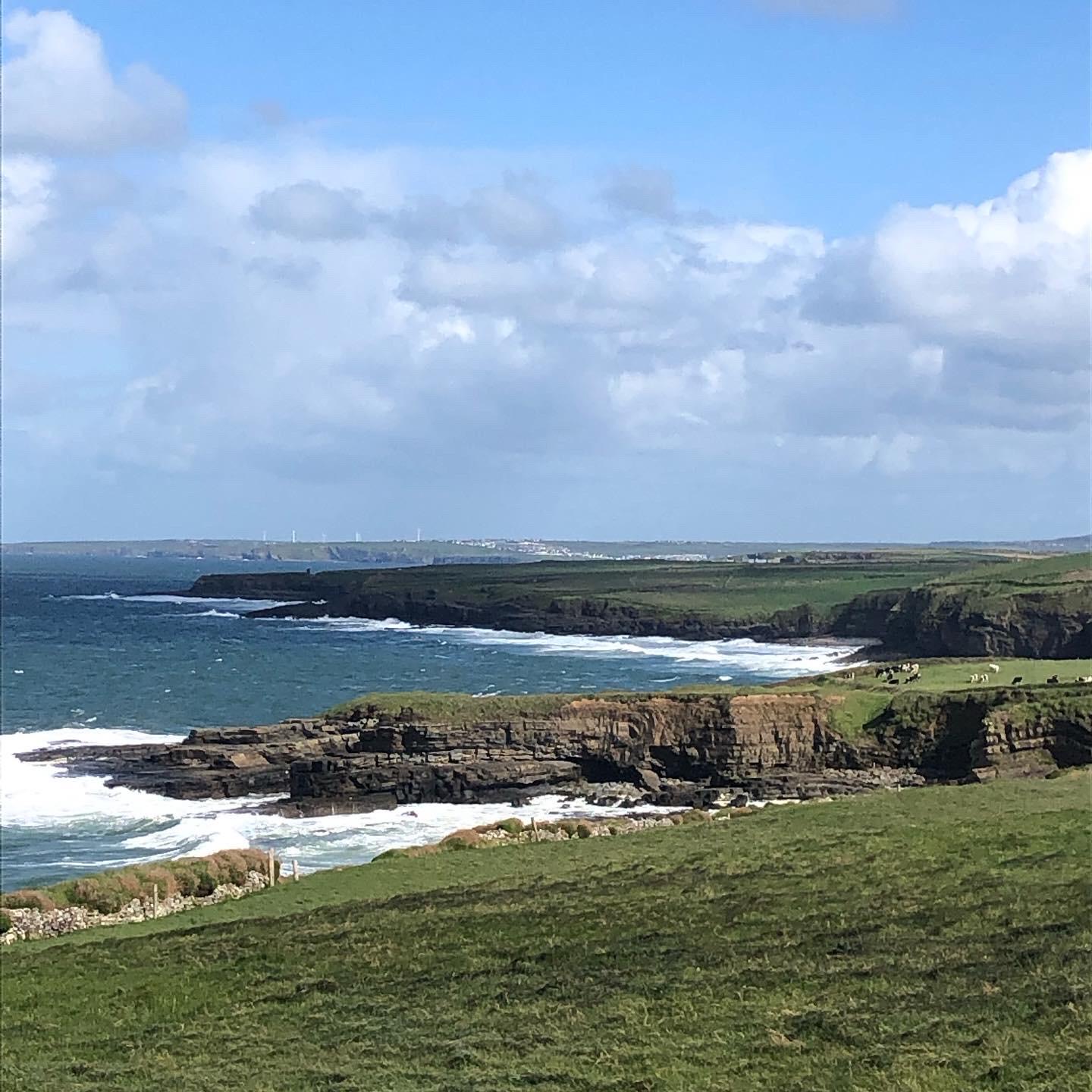 Such beauty on our doorstep.