The North wind doth blow and we shall have snow
And what will the robin do then, poor thing?
He'll hide in a barn and keep himself warm
And hide his head under his wing, poor thing.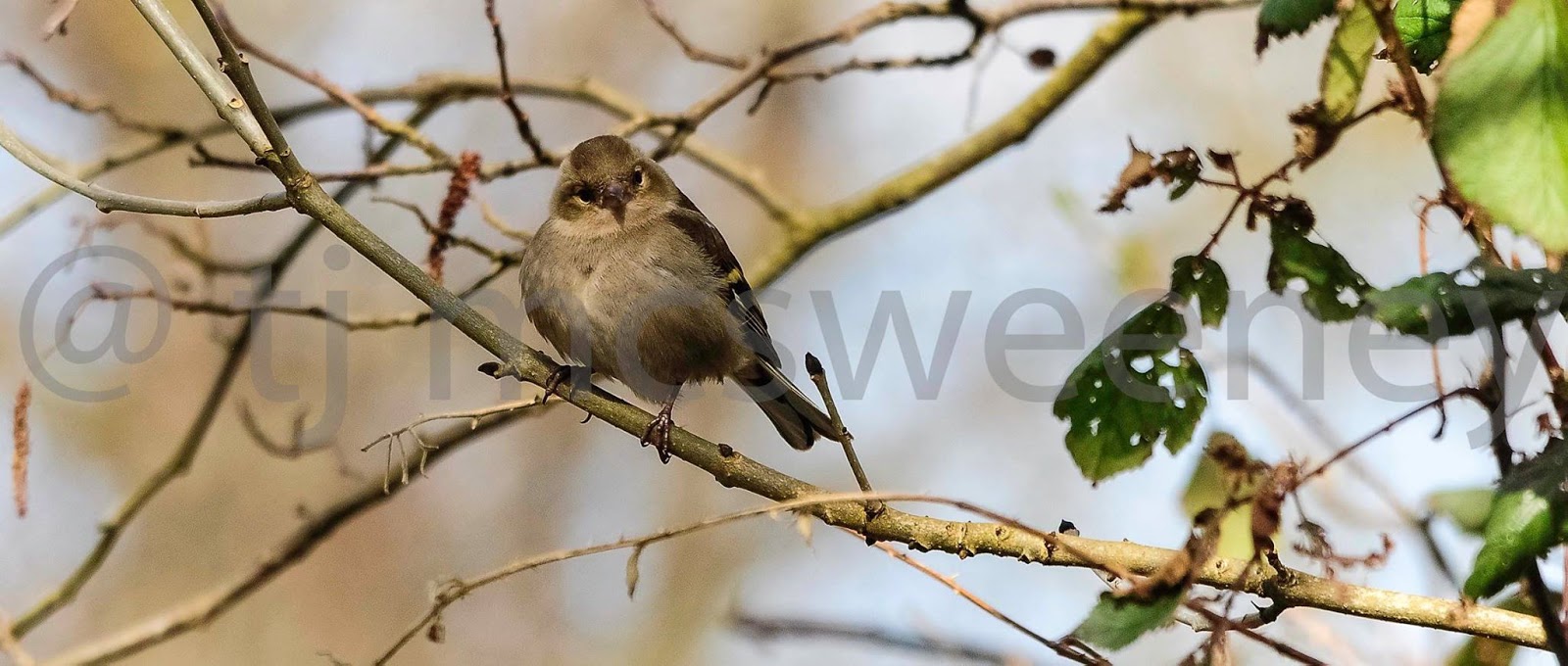 <<<<<<<<<<<
The power behind the throne at Listowel Writers' Week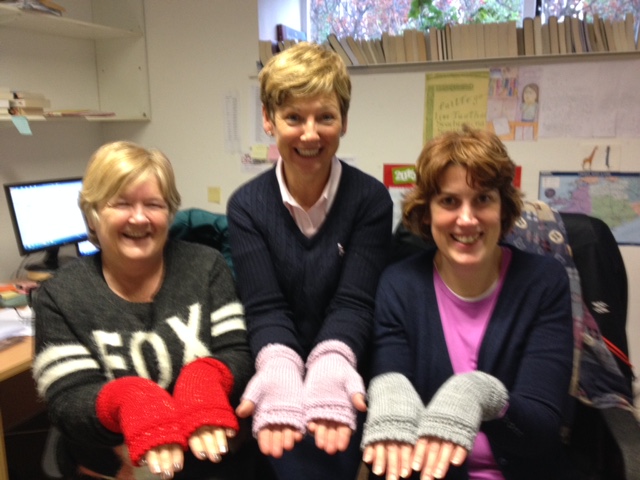 Maria McGrath, Éilish Wren and Máire Logue show off their new reading mittens as they work away in the basement of The Seanchaí , putting together another great programme for June 2016.
<<<<<<
Down Memory Lane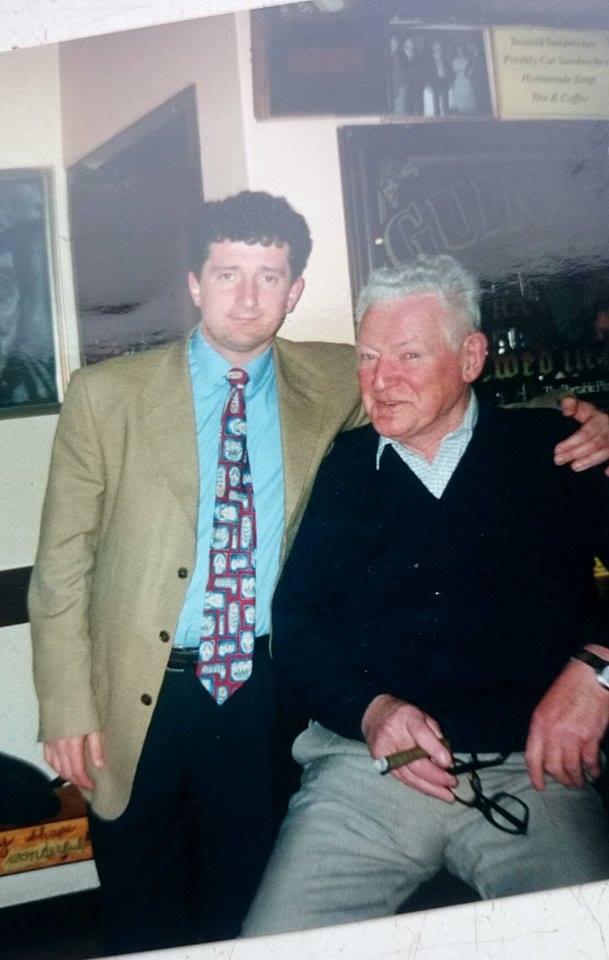 John Keane with the late Gerard Relihan a few years ago (photo; Ita Hannon)
<<<<<<<<<




Horan's was a Great Venue in its Hayday
Historical Tralee shared this old one. The Horan Centre is here in Tralee today. Gone but not forgotten by many.
<<<<<<<
Kirby's Tralee, Maybe a Tad Overdecorated for Christmas 2015?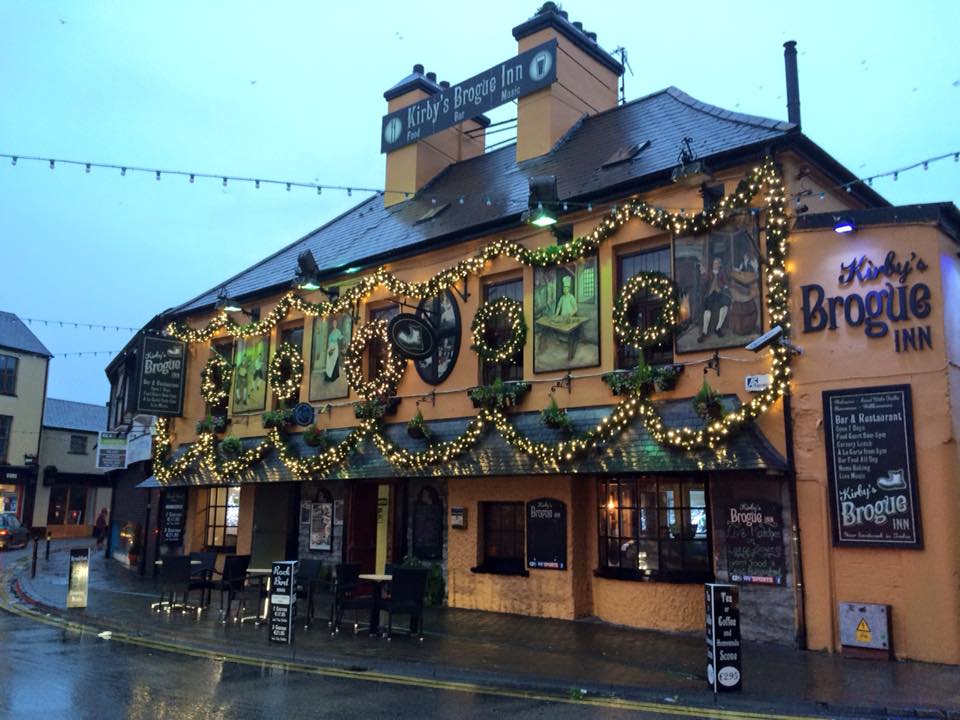 <<<<<<
A Wet Morning stroll in Listowel, early December 2015
Come with me down Church Street in early morning, December 4 2015. Storm Desmond is on the way and the streets are wet and empty. The Christmas lights are trying bravely to add a bit of festive cheer to the scene. This was to be the day we switched on the Christmas lights and partied in The Square but that was all later cancelled due to the usual spoilsport; the weather.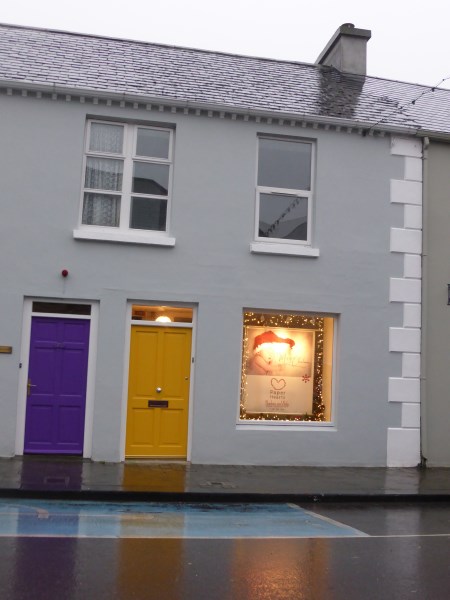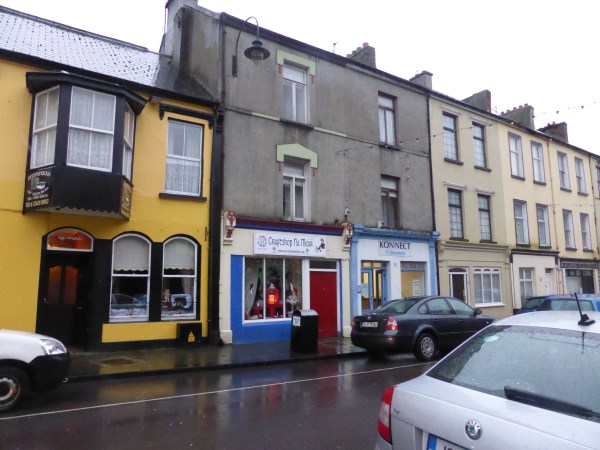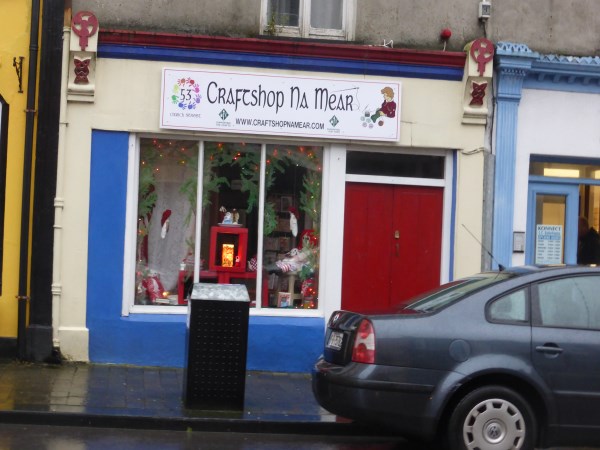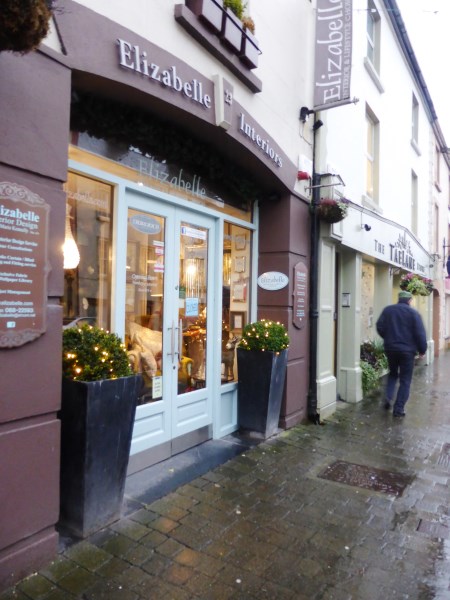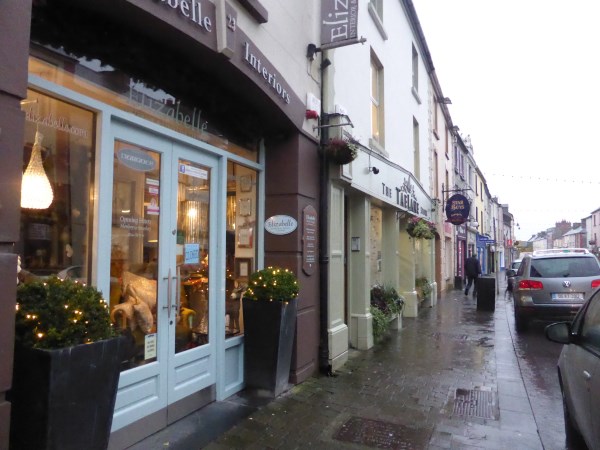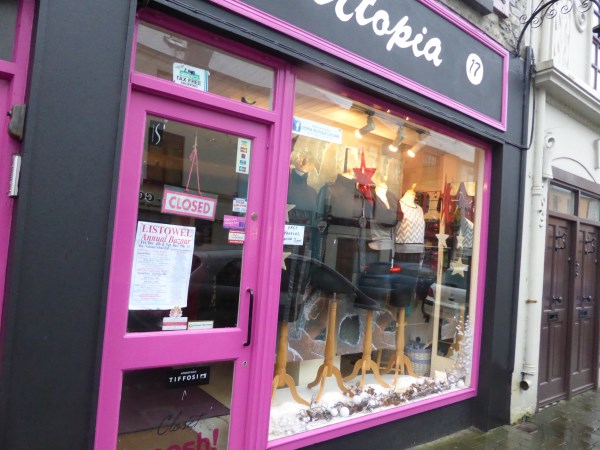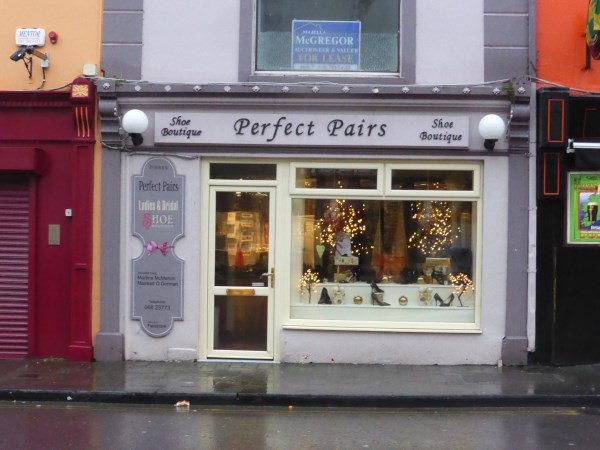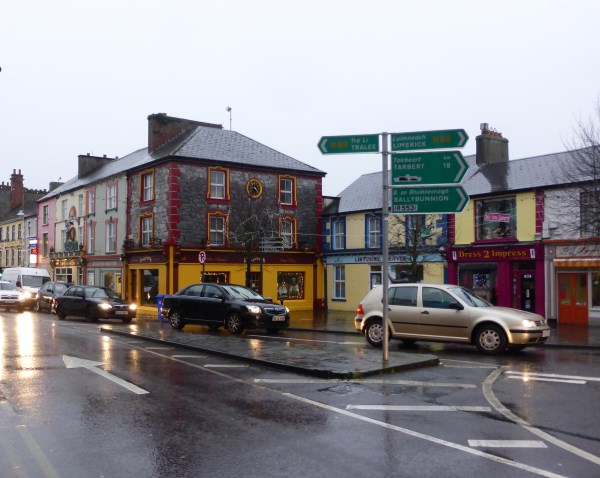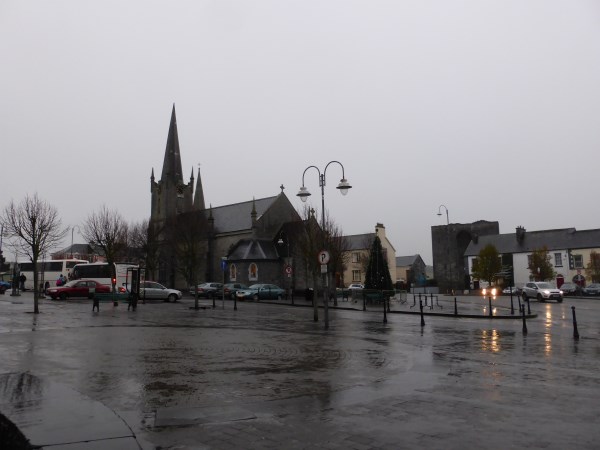 <<<<<<<


Change in Main St.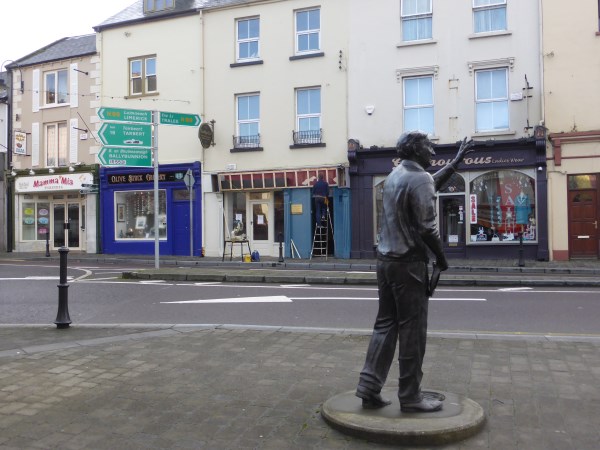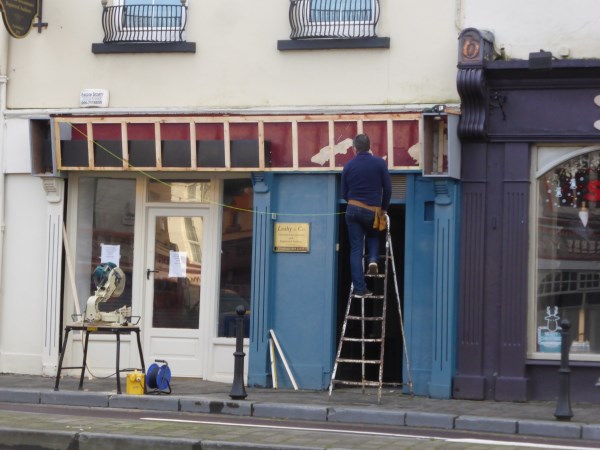 A new sign….a new tenant?
<<<<<<<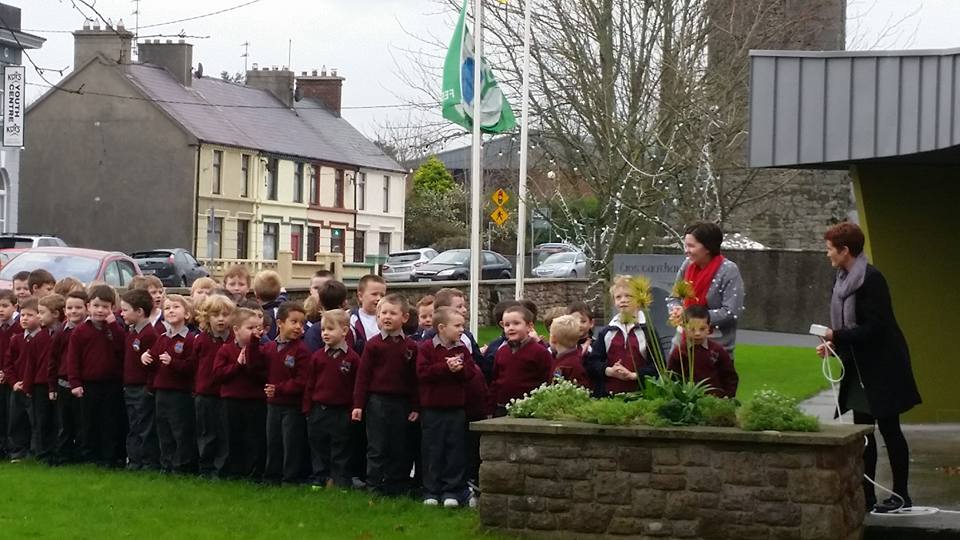 photo: Scoil Realt na Maidine
Junior and Senior Infants helped Mrs. Sheehy with on the Christmas lights.
<<<<<<<<


A Collectors' Item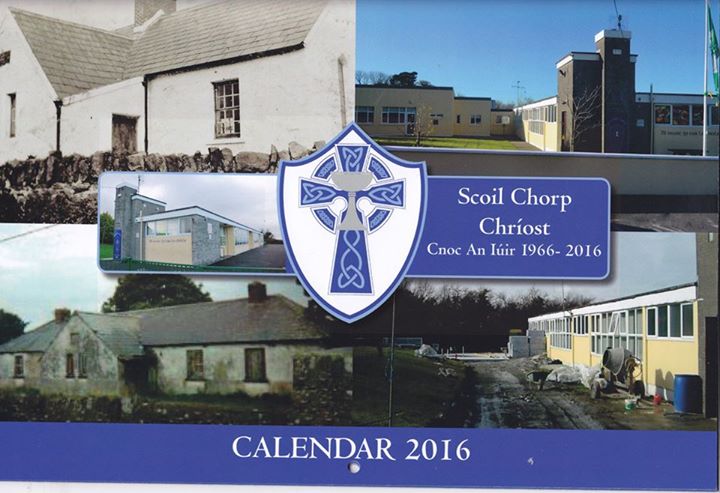 A message from Knockanure Parents Association:
"Scoil Chorp Chríost Parents Association 2016 Calendar. Our fundraiser for this Christmas. €10 per calendar. Loads of pictures from 1966 onwards. School will be 50 years in September 2016. Celebrations ahead!
For Sale in School (9.30 – 12.30 from secretary), Flynns Bar, Knockanure, Holly's Gala, Moyvane, The Parish Office, Moyvane, The Flying Saucer, Cafe, Listowel or enquire from Parents' Assoc Committee members."