Great Hunting Weather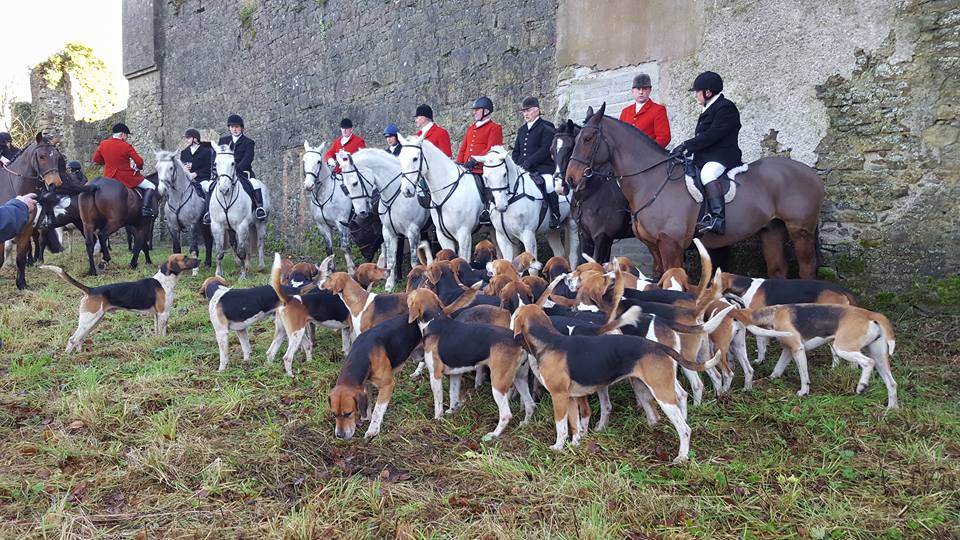 Duhallow Hunt Photo; Willie Nunan
<<<<<<<<,
A Tale of Protestants and Catholics United by a Clock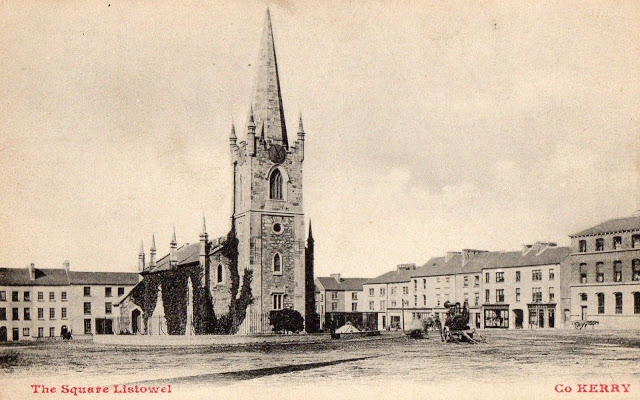 My story started with this old postcard. I posted it here a few weeks ago. On the same day as it appeared I was on Radio Kerry giving my Just a Thought. Just a Thought is a minute's reflection broadcast on Radio Kerry on weekday mornings. It is broadcast first at 7.30 a.m. during Kerry's Full Breakfast. One of the presenters of this programme is Elaine Kinsella. Elaine heard my "Thought" and realised that it was her old teacher whose blog she now follows. So Elaine opened the blog and the first thing she saw was this old picture of Listowel Town Square. "I wonder," says she, "when this photograph was taken."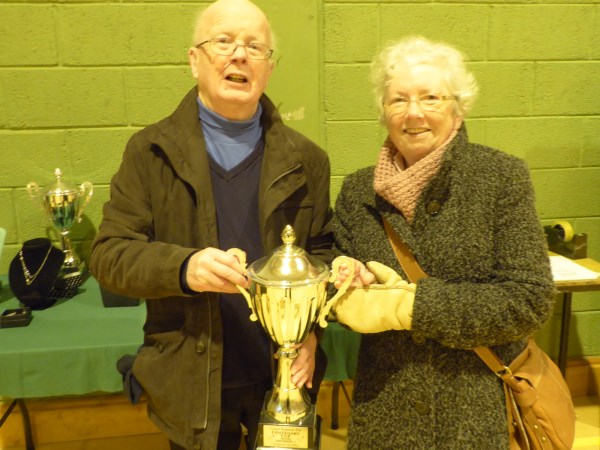 Later on the same day, I met my friend Junior Griffin. Junior didn't know when exactly the photo was taken but he was sure that it was before the 1940s because he had observed that the numerals in the St. John's clock were illegible and he knew all about their being repainted.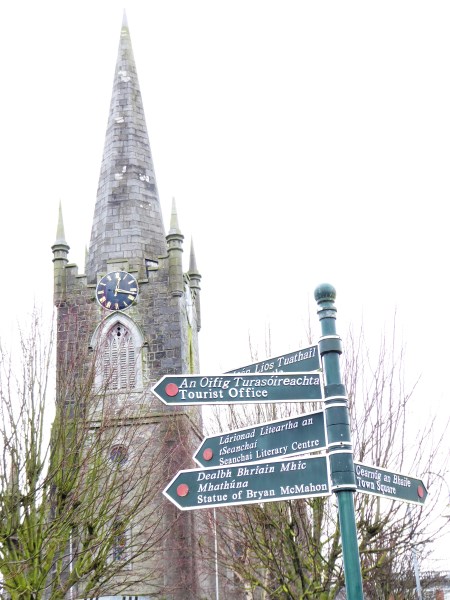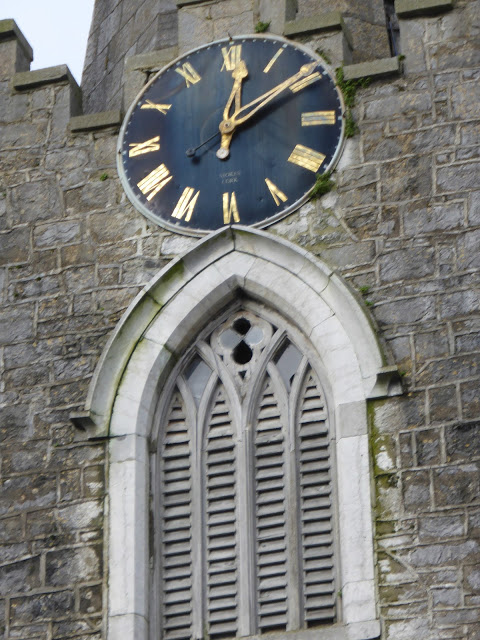 Junior is a great man for a story and he didn't let me down on this occasion either.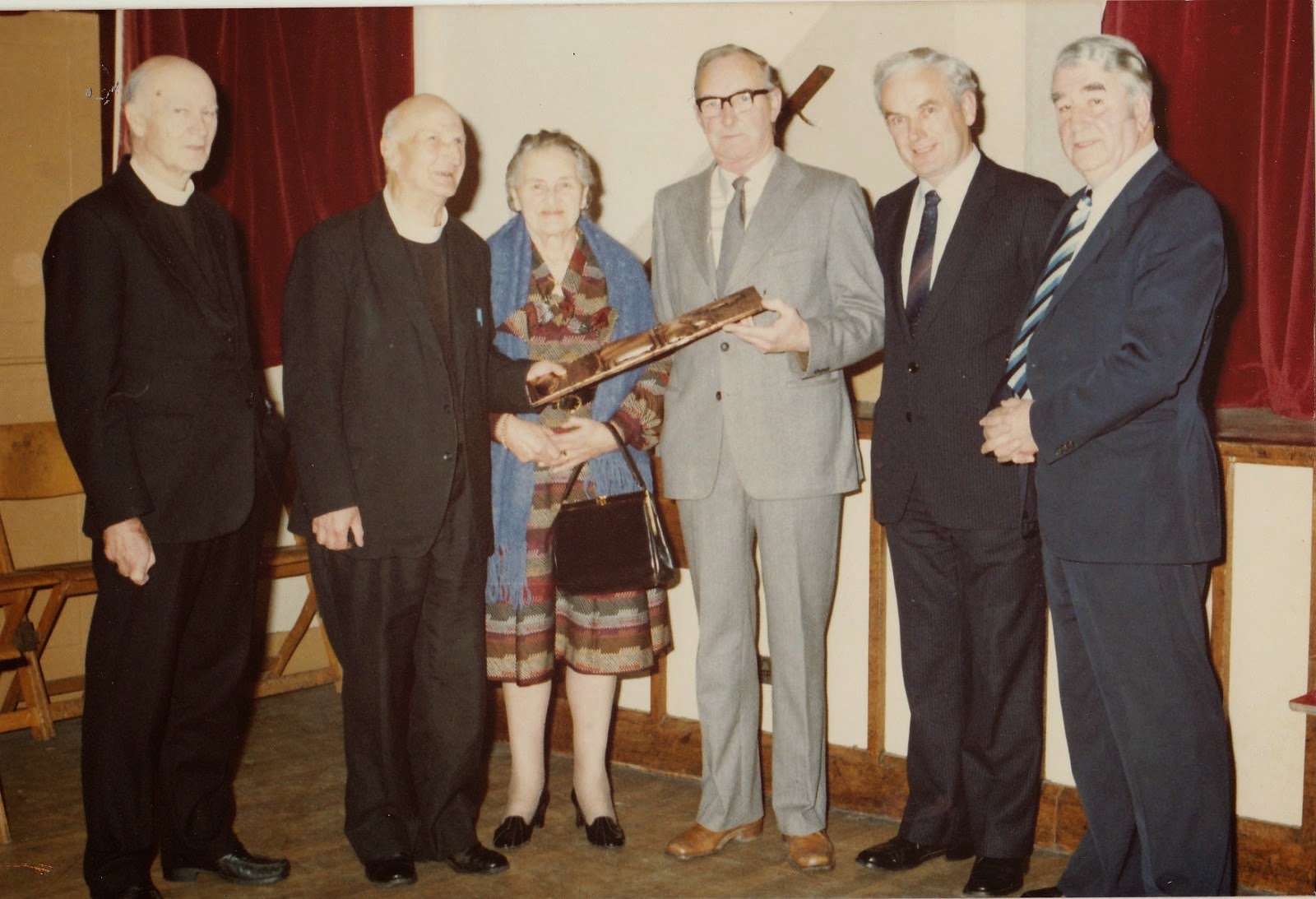 The man second from left in this photo (kindly given to me by Patsy O'Sullivan) is Archdeacon Wallace and he was the last Protestant rector of Listowel parish. Junior remembers him as a great community man and on the very best of terms with his Catholic neighbours.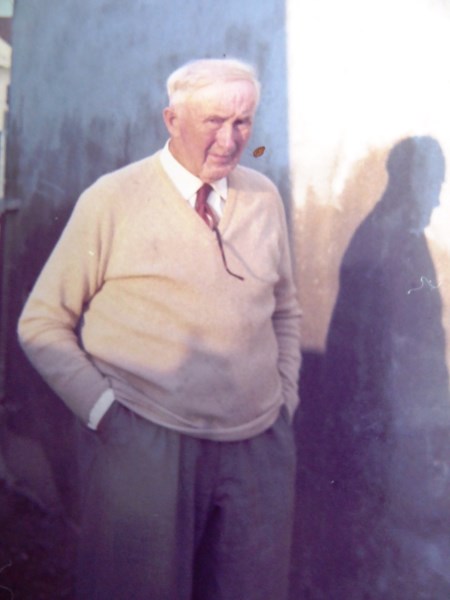 One of these Catholic friends was Junior's dad, John Griffin. Now John was the local expert at mending clocks and watches. So it was to Bridge Rd to the Griffin house that the archdeacon came to get his clock seen to.
Junior remembers the whole undertaking well.
In the 1940s it was forbidden for a Catholic to enter a Protestant church. Mending the clock would not involve entering the church as there was no access to the clock from the church. To solve this problem John Griffin constructed a kind of primitive cherry picker. This contraption was a kind of cage that he would enter on the ground and using pulleys and ropes he would hoist himself up to the clock in order to access the movement of the clock.
Junior's mother was worried sick that some harm might come to her husband in this makeshift hoist so she sent Bert and Junior to the Catholic church to light candles and to pray that no harm would come to their dad.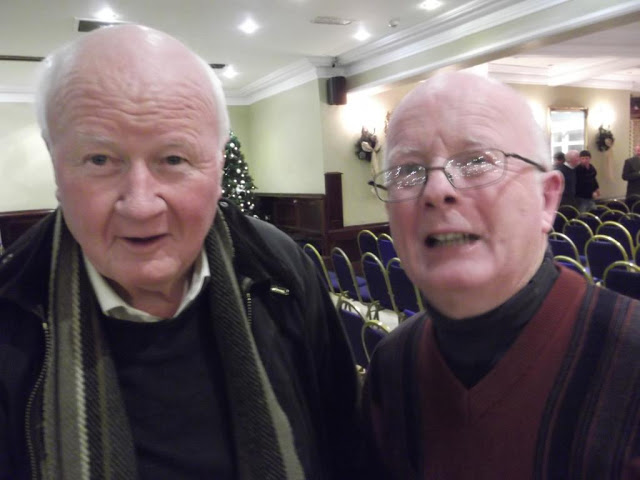 Bert, R.I.P. and Junior
Mr. Griffin repainted the numerals and he brought the two huge hands home to paint them. Junior remembers that the big hand measured five feet and the small hand was 3 feet long.
There remained one final problem to solve but John Griffin was a dinger at solving problems. If he couldn't do something himself, he knew someone who could.
The last piece of repair work needed was the vital pin that held the hands in place and allowed them to turn as well in order to tell the time. This was a job for an engineer and John Griffin knew just the man, his friend Michael Graham. Michael lived in Dublin but he had a Listowel connection in that he was married to a North Kerry woman.
Michael made the vital pin. The clock was in working order again.
Now there is a lovely postscript to the story, Junior told me that Michael Graham, the man who made the vital pin was married to Canon Declan O'Connor's aunt.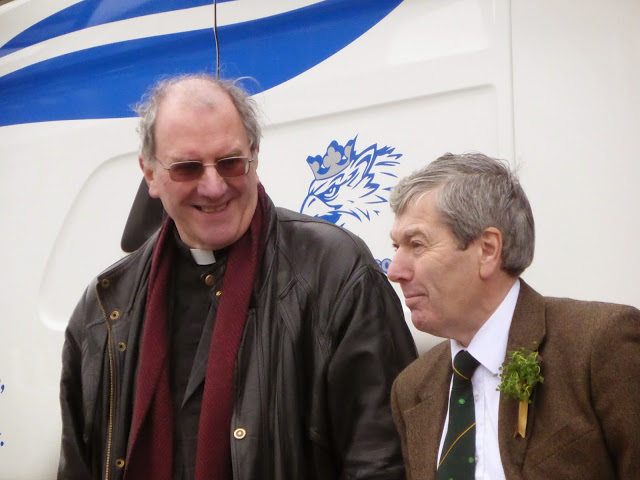 Canon Declan with Jimmy Hickey.
<<<<<<<
Listowel Arms from Convent Street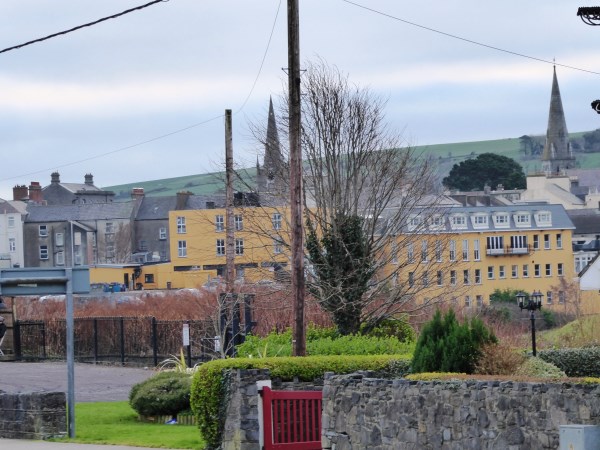 <<<<<<<
St. Patrick's Hall, Listowel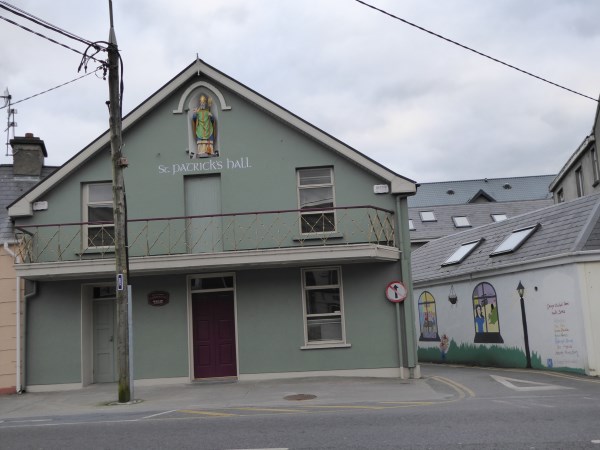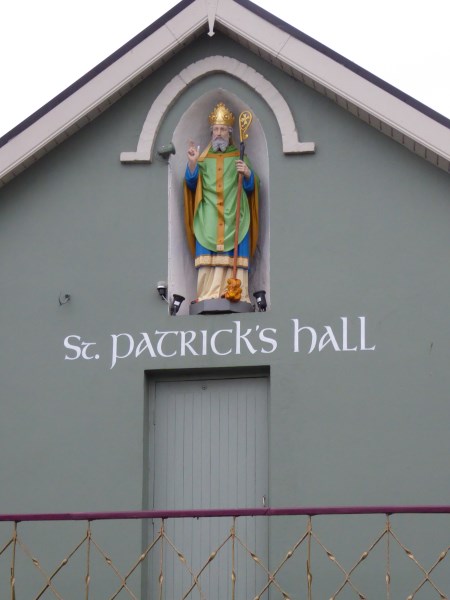 <<<<<<<


Star Pupil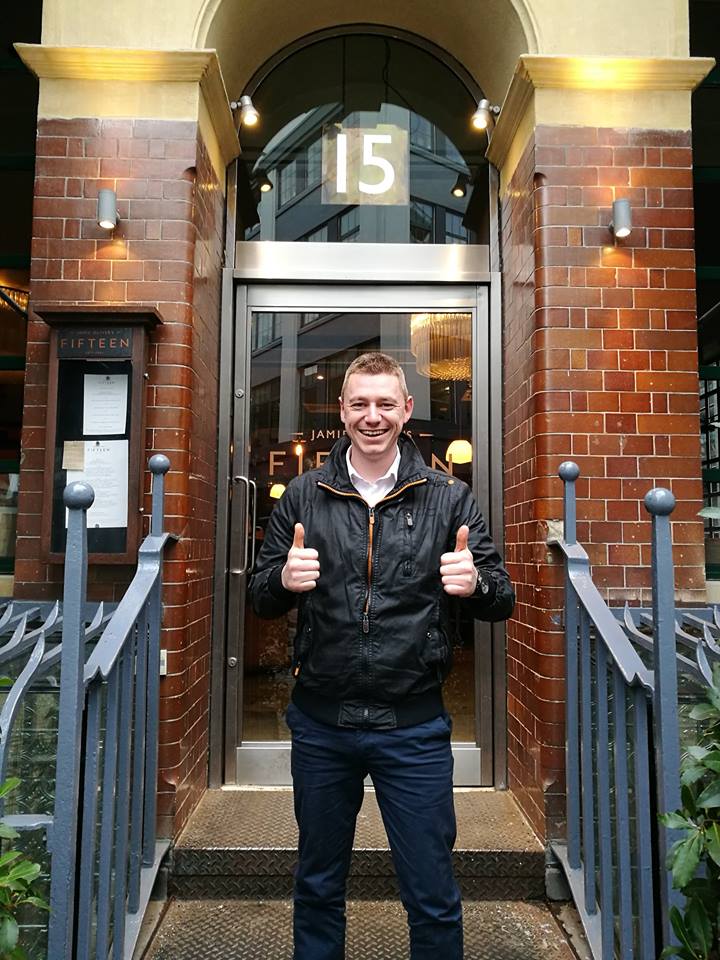 Fifteen Graduates is a Facebook page for graduates of Jamie Oliver's apprentice programme. This is what it says about our own John Relihan
"Great to see graduate John Relihan at Fifteen today. John has become a Food Ambassador for Ireland and he has been busy travelling all over the world in that role. For St Patricks Day on the 19th of March this year John will be back cooking in Trafalgar Square again – we will send an email out soon as he will be looking for other graduates to come along and cook with him on the day as well. Keep up the great work John "