A Blue photo

Mallow Camera Club held a very interesting competition. The only instruction was that the photo had to have something blue. This week I'll bring you a photo a day from Mallow, all with a blue theme.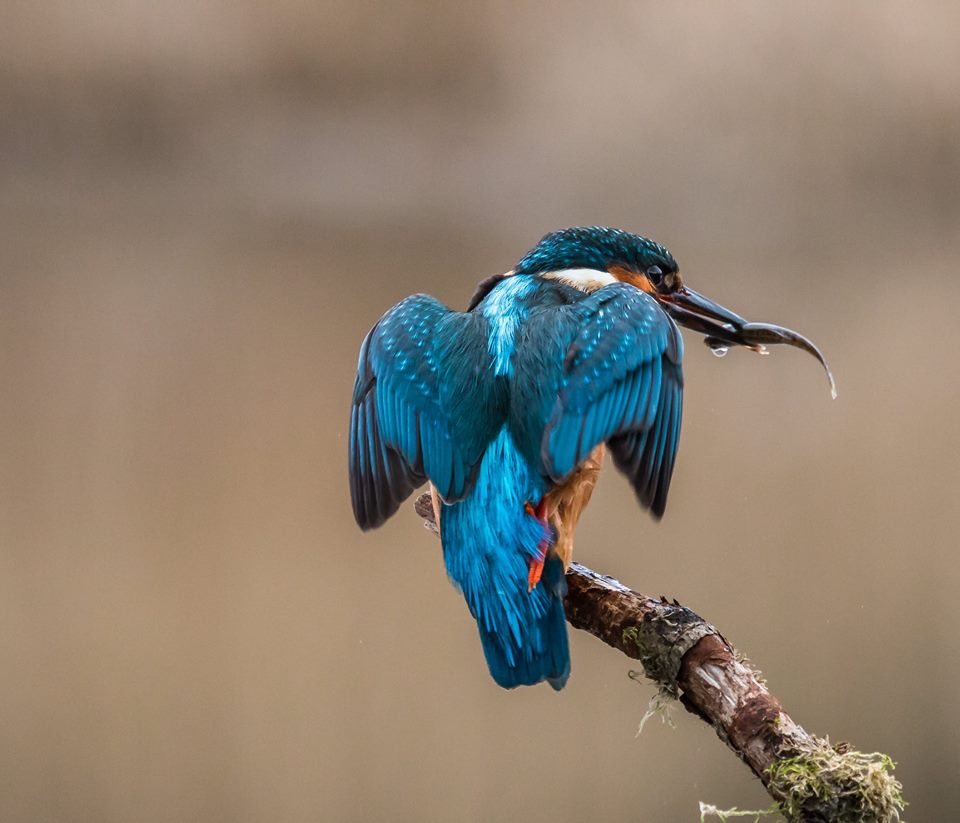 Photographer; Chris Bourke
<<<<<<<<<<<




The Convent Now at the end of 2017


I took the photos from the secondary school yard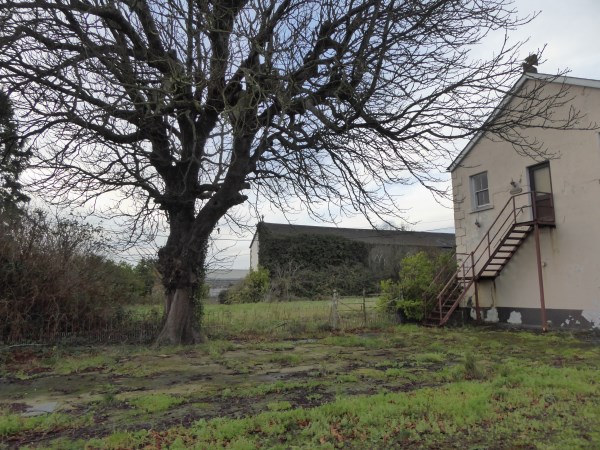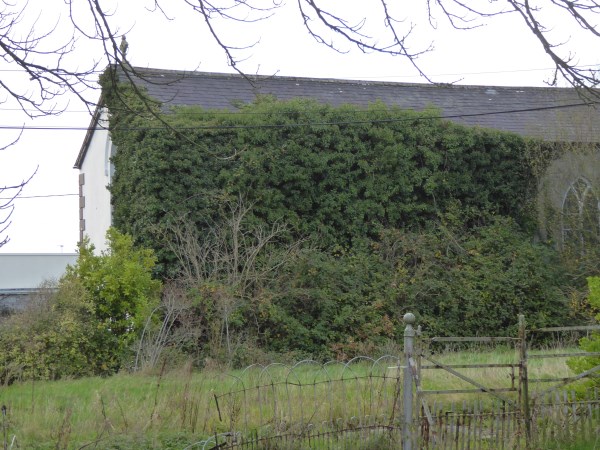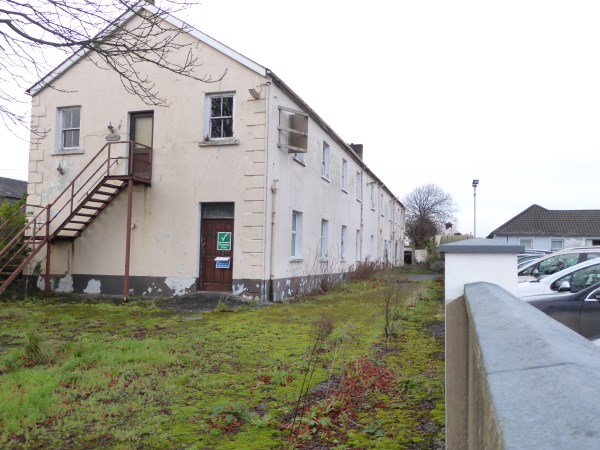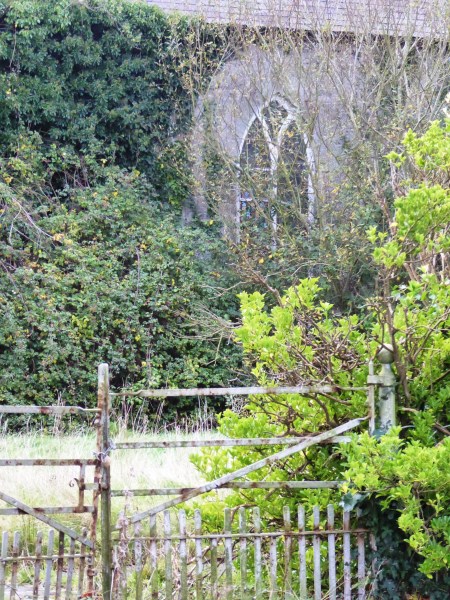 It is so sad to see a chapel and garden that were cared for and nurtured over so many years now completely neglected and derelict.


<<<<<<<<<
A Black and Tan Song from a dark era in our history
14th January 1950
(By AN MANGAIRE SUGACH)
"Cahirguillamore" is a song in which we learn of a terrible happening near Bruff on St. Stephen's Night, 1920. An I.R.A. dance was in progress in Lord Guillaghmore's unoccupied mansion when the place was surrounded by British forces in great strength. In the ensuing fight five I.R.A. men lost their lives. They were: Daniel Sheehan, the sentry who raised the alarm, Martin Conway, Eamon Molony, John Quinlan and Henry Wade. Here is a song that commemorates the tragedy. It was sent to me by Peter Kerins, Caherelly, Grange. I have not learned the author's name.
CAHIRGUILLAMORE
O Roisin Dubh your sorrows grew
On a cold and stormy night,
When Caher's woods and glens so bold
Shone in the pale moonlight.
Within your walls where alien balls,
Were held in days of yore,
Stood many an Irish lad and lass,
At Cahirguillamore.
Did you not hear with fallen tear
The tread of silent men?
As a shot rang out from a rifle bright,
To warn those within.
The sentry brave the alarm gave,
Though he lay in his own gore:
His life he gave his friends to save,
That night at `Guillamore'.
I need not tell what there befell,
All in that crowded hall;
The Black and Tans worked quite well,
With rifle-butt and ball.
Unarmed men lay dying and dead ,
Their life's blood did out pour;
They sleep now in their hollow graves,
Near Cahirguillamore.
The commander of those legions
Would more suit a foreign field,
Where he would meet some savage foes,
His methods they would greet,
And not those laughing youths
Who were taught to love and pray,
And who received the body of Christ,
On that same Christmas Day.
<<<<<<,
Some of Listowel's Old Patricians
Tommy Moore shared this photo on Facebook. All of these men who were familiar to us all in Listowel have now passed away
They are Bunny Dalton, Jimmy Moloney, Sean Walshe and Bryan MacMahon R.I.P.
<<<<<<<<
Polar Express Christmas windows 2017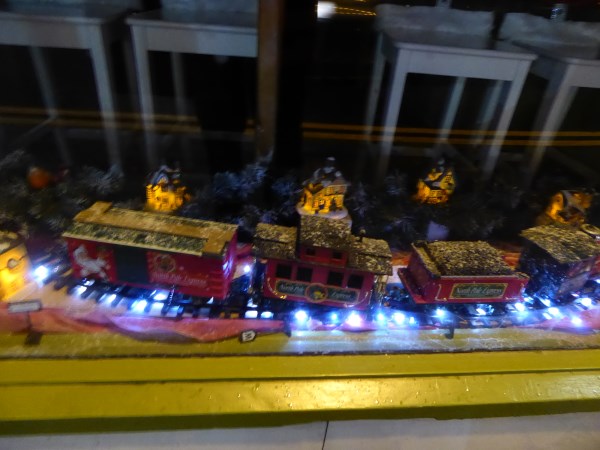 Lizzy's train and little village is lovely at night.
Brenda Woulfe added a few carriages and some railway related books to her display.
Brendan Landy has a very stylish display and a very swish train…The TGV ?
<<<<<<<
A Winning Poem
Every year Listowel Writers Week sponsor the poetry prize at the annual Bord Gais Book Awards.
This year, 2017 winning poem was called Seven Sugar Cubes by Clodagh Beresford Dunne.
On 10th April, 1901, in Massachusetts, Dr. Duncan MacDougall set out to prove that the human soul had mass and was measurable. His findings concluded that the soul weighed 21 grams.
When your mother phones to tell you that your father has died
ten thousand miles away, visiting your emigrant brother,
in a different hemisphere, in a different season,
do you wonder if your father's soul will be forever left in summer?
Do you grapple
with the journey home of the body of a man you have known
since you were a body in your mother's body?
Does the news melt into you and cool to the image
of his remains in a Tasmanian Blackwood coffin, in the body of a crate
in the body of a plane? Or do you place the telephone receiver back on its cradle,
take your car keys, drive the winter miles to your father's field, where you know
his horses will run to the rattle, like dice, of seven sugar cubes.
The poem is intensely personal but has that universal appeal that enables us all to put ourselves in the speaker's place.
Listowel Writers' Week will run from May 30 to June 3 2018