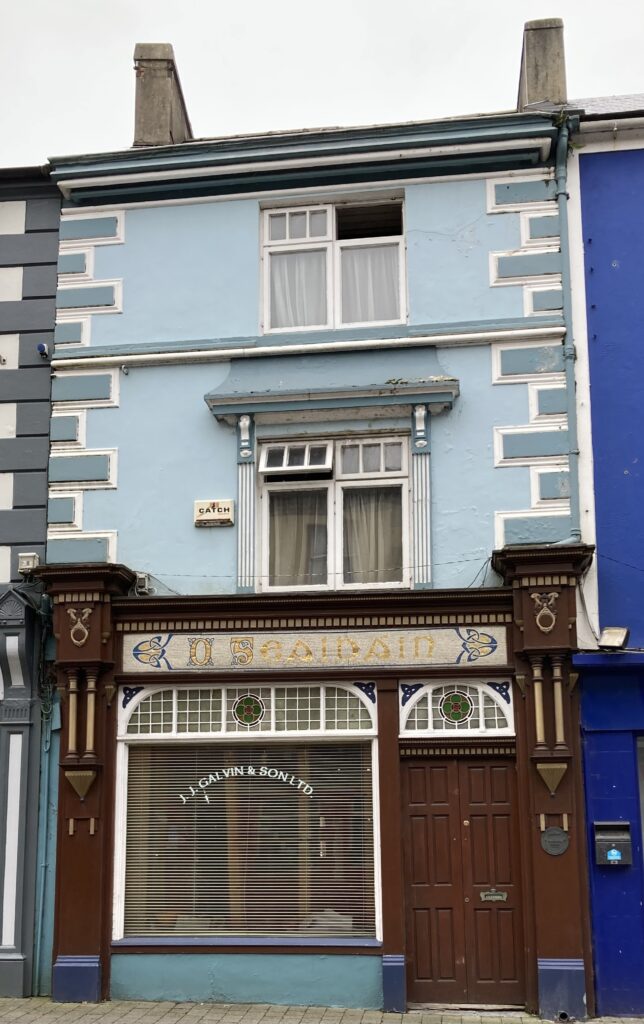 <<<<<<<<<<<<
Old Friends Reunited at Writers' Week
Éamon ÓMurchú, Kay Caball, Pat White and Jim MacMahon
<<<<<<<<<<<
Ballydonoghue Parish Magazine
Ballydonoghue Parish magazine is a credit to everyone associated with it over the years. It is a treasure, eagerly awaited at home and abroad every year. So many of these precious local journals have ceased to publish and their loss leaves a huge gap in our tapestry of local history and memories.
I take my hat off to the good people of Ballydonoghue.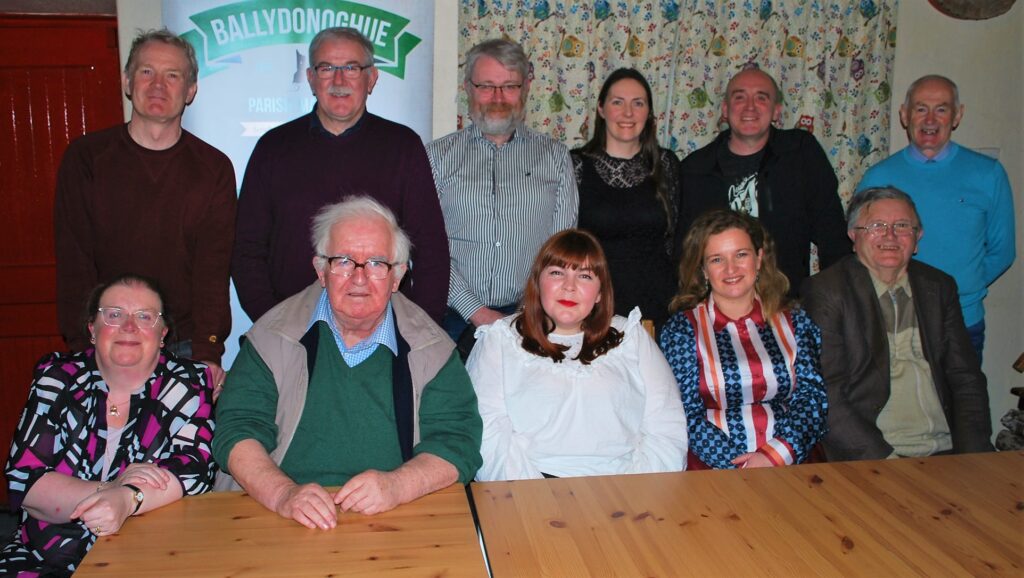 The 2022 Ballydonoghue Parish Magazine committee at a function at The Thatch, Lisselton February 19 2022.
Front: Maria Leahy, Jim Finnerty, Áine Canavan, Colette O'Connor and John F Keane. Back: Seán Linnane, Ger Moran, Mike Gilbert, Ann Foley, Seán Stack and David Kissane.Material is being accepted now for the 2022 edition and may be emailed to magazine@ballydonoghue.net or posted to BPM, Lisselton PO, Co Kerry.
<<<<<<<<<<
A Dan Keane Limerick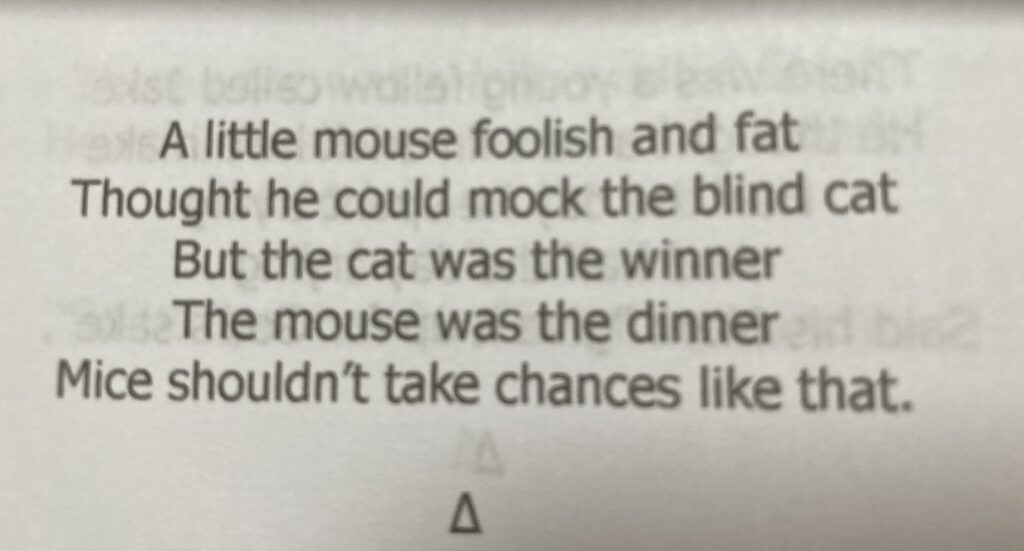 <<<<<<<<<<<
Matt Mooney's Photo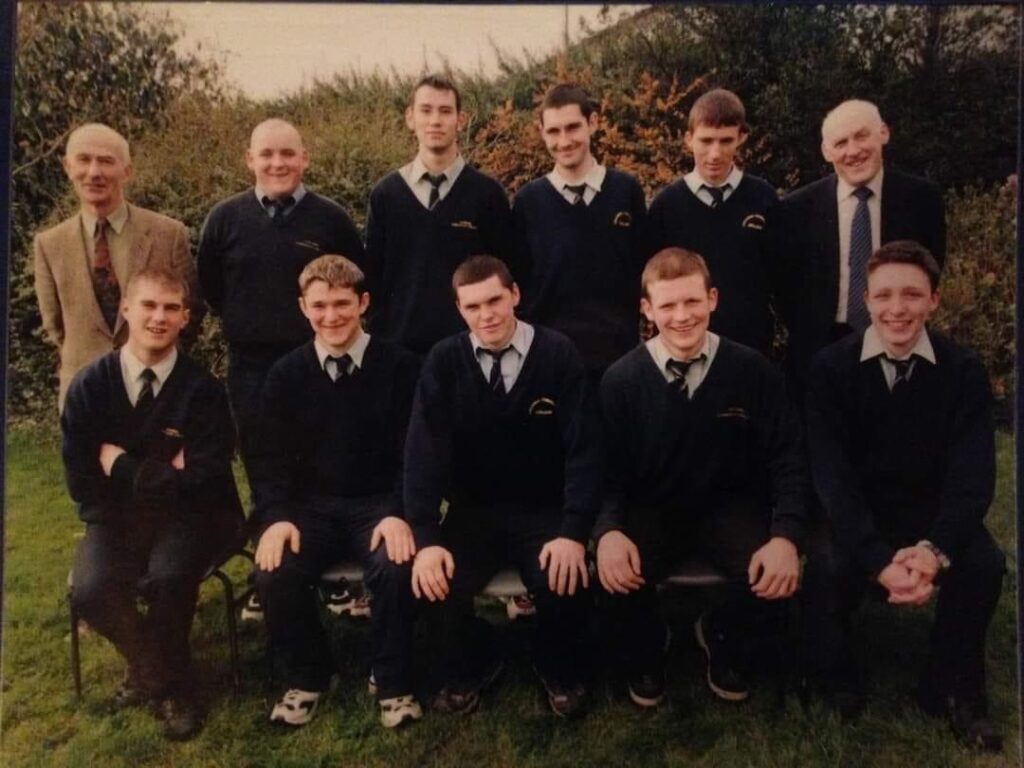 Matt shared this photo of Vocational School boys on Facebook…no dates and no names except for Matt himself on the back left and Michael Gaine on the back right.
<<<<<<<
Old Ballybunion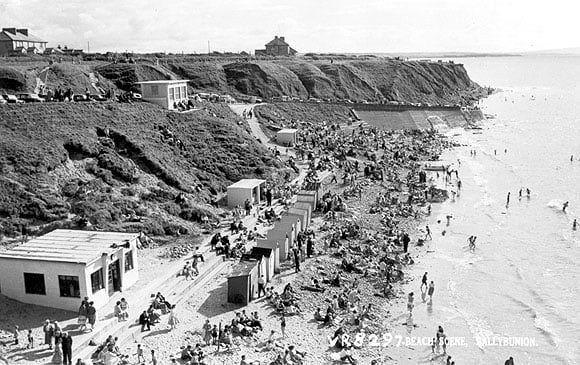 Ballybunion Tourist Office shared this beach scene as it was 1930 to 1950
<<<<<<<<<
In Time of War
Mattie Lennon sent us this;
"Hitler was running riot through Poland with very little opposition. The cream of the British Army, battered and broken, had their backs to the sandy walls of Dunkirk. The Listowel Grenadiers of the LDF were gathered in Eddie Scanlon's pub making feverish plans to invade Russia…..
"The Listowel LDF after much liquid discussion, in Eddie Scanlon's Bar, decided not to invade Russia after all".
Written by the late Sean McCarthy.
<<<<<<<<<<<<<