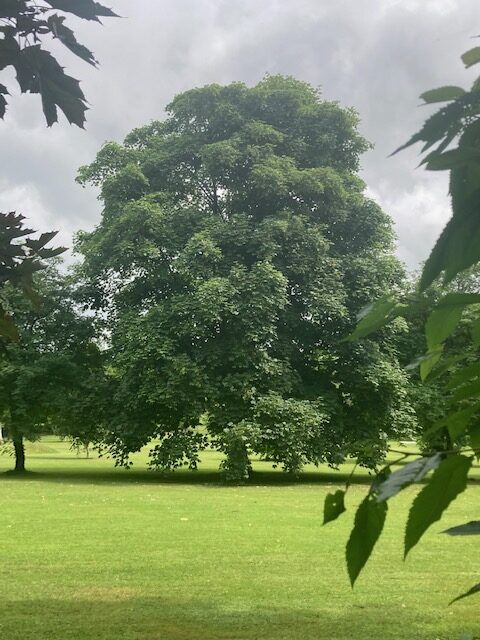 Magnificent tree in Listowel Pitch and Putt Course in June 2023
<<<<<<<<<
Remembering an Inspirational Friend in Littor
His friends have erected a lovely beach memorial to Fr. Pat Moore on the beach near his family home where he loved to walk.
Photos and text from Asdee Community Development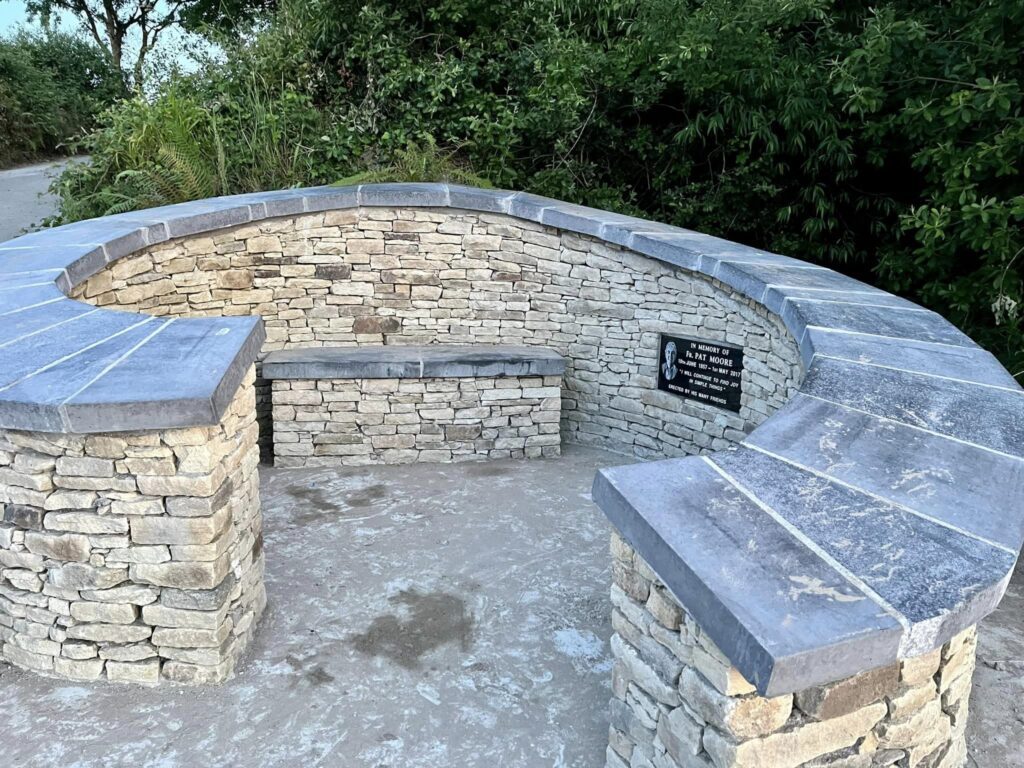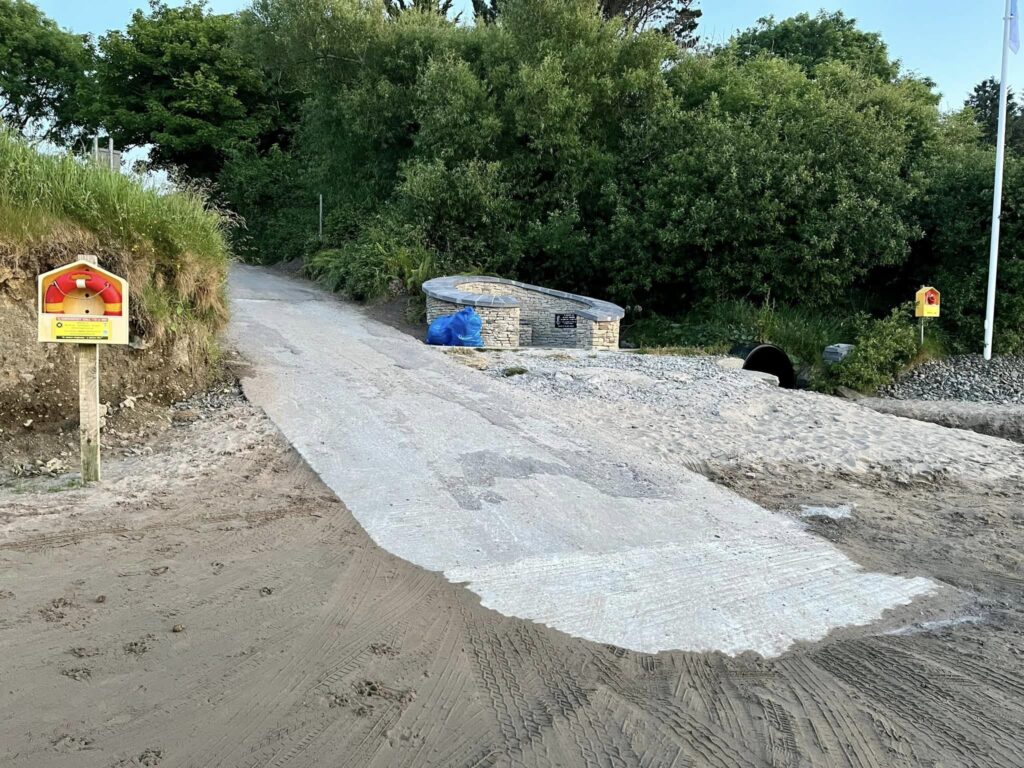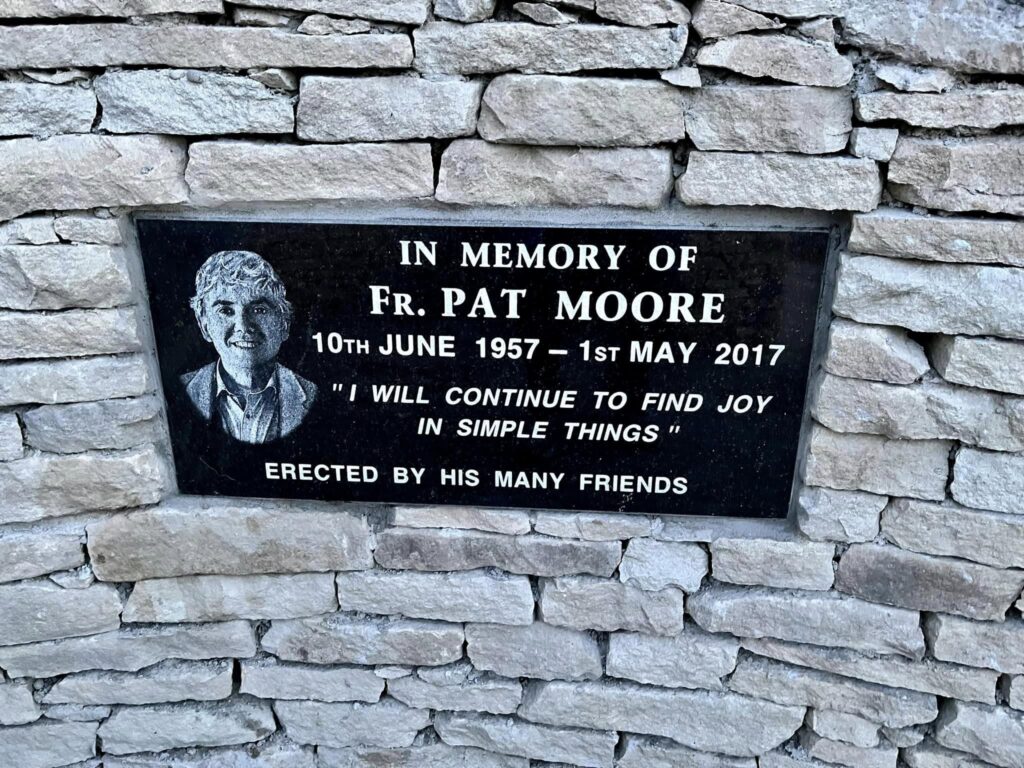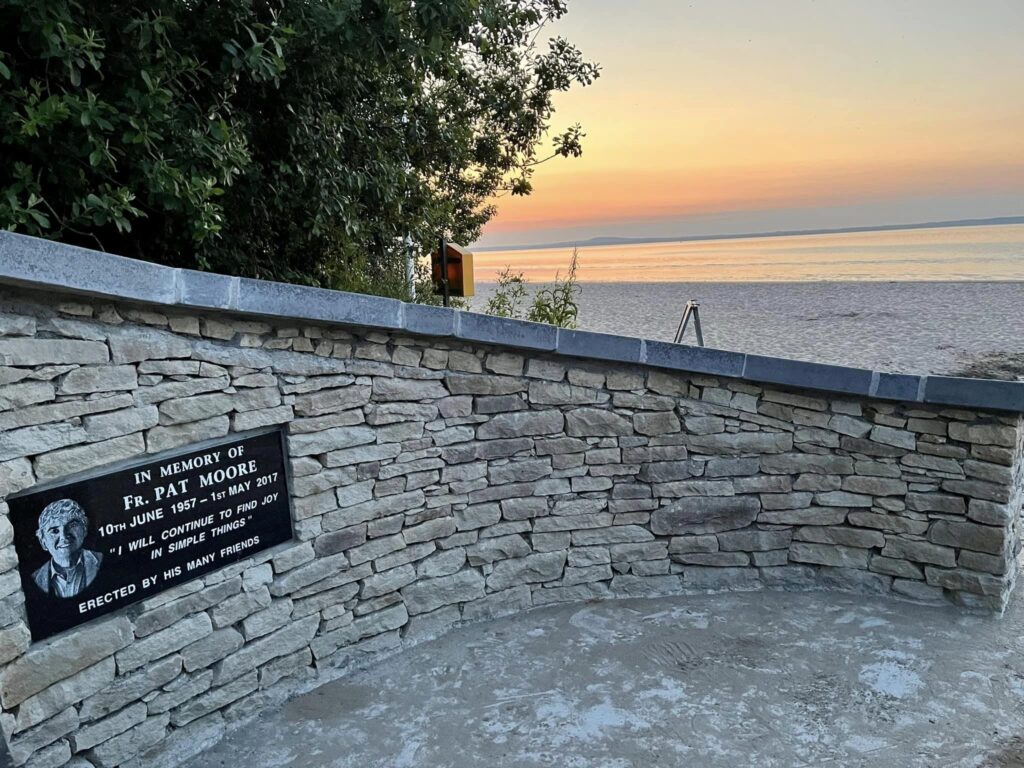 On Fr Pat Moore's 66th birthday, we want to sincerely thank Paddy Fitzell for his beautiful plaque commemorating Fr Pat, and our thanks to John & Hannah Fitzell for donating the plaque.
We also want to thank Tim Quilter for the stonework & the creation of this lovely commemorative seat, which now sits at the foot of Littor Road overlooking Fr Moore's beloved Littor Strand.
The seat has taken much longer than we had hoped, hitting a number of setbacks, but it is now in place in time for summer. There are further finishing touches to be done in the coming months.
A final thanks to Kerry County Council who carried out work on the road entrance to the beach, allowing safe access to beach-goers for the months ahead.
<<<<<<<<<<
Remembering Fr. Bryan Dalton
Last week I got this email from Florida;
Hi,
My name is Duane Miller, I live in South Florida. Our former parish priest was Father Bryan Dalton of St. Ambrose Catholic Church in Deerfield Beach, FL. He passed away in 2018.
In my online research it says he was buried in St. Michael's Cemetery in Listowel. I am seeking some information on his burial, preferably a picture of his gravesite which could be uploaded to Findagrave.com. Is this something you can assist with?
Best Regards,
Duane
I started with my neighbour, Jimmy Moloney, my go-to person on any civic queries. I didn't make it clear that the burial was a recent one. He thought I had Florida relatives looking for an Irish emigrant ancestor.
In my search for the grave I found local undertakers to be the most helpful and obliging allies.
Noel Lyons told me where the priests were buried but I figured that Fr. Dalton was buried in a family grave rather than a single priest's grave.
Noel sent me to RIP.ie to find out who the funeral directors were.
Seán Gleasure to the rescue. He told me that Gleasure's Funeral Directors' had looked after the funeral. He knew exactly where the grave was and even offered to take a photograph for me to send to Florida.
Here is the Dalton grave in St. Michael's: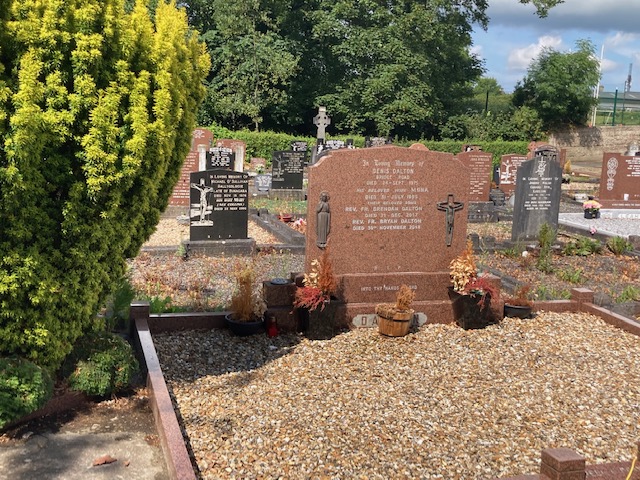 I was delighted to help Fr. Bryan's Florida parishioners.
Sometimes the internet is wonderful at shrinking our world.
<<<<<<<<<<
Reunited in Listowel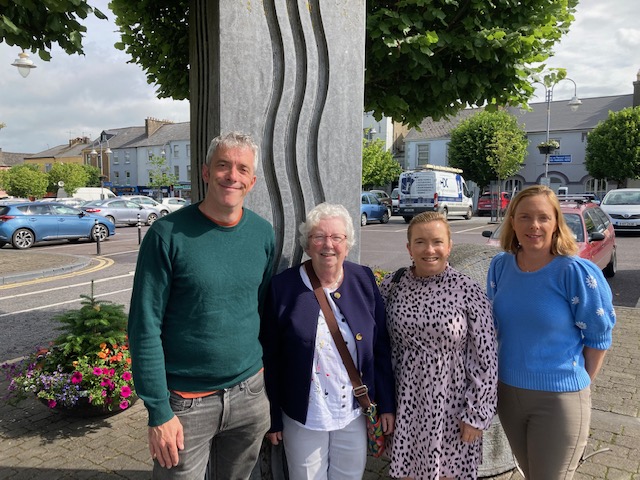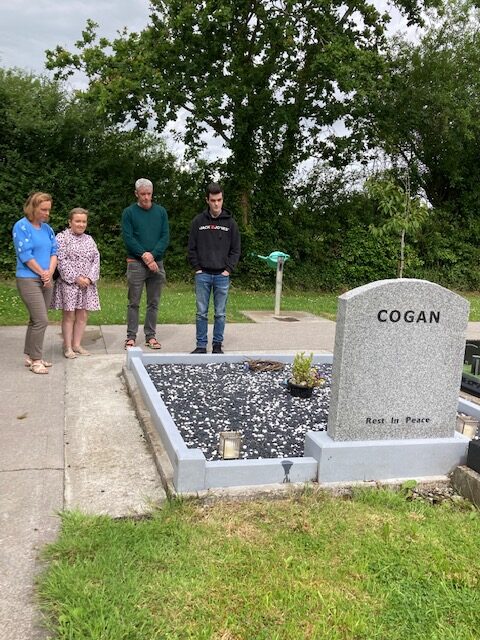 It was nice to be together in Listowel, even if the occasion was a sad one.
<<<<<<<<<<
Dolly Day Photos Tomorrow
Meanwhile only in Listowel….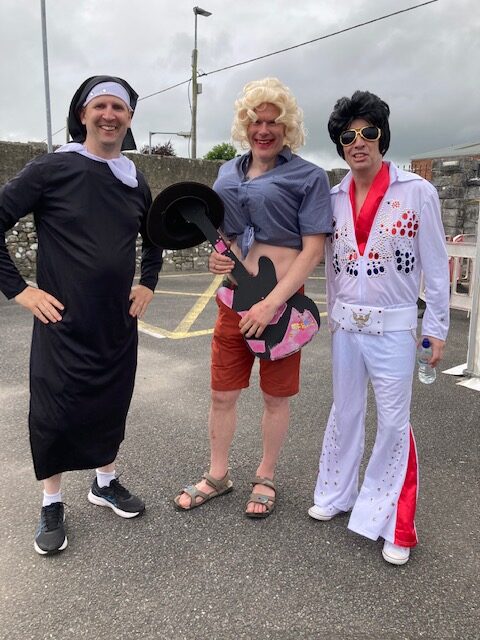 Listowel, Saturday June 24 2023, an unconvincing 'nun', an even more unconvincing Dolly Parton and a much too thin Elvis in Páirc Mhic Shithigh
<<<<<<<<<