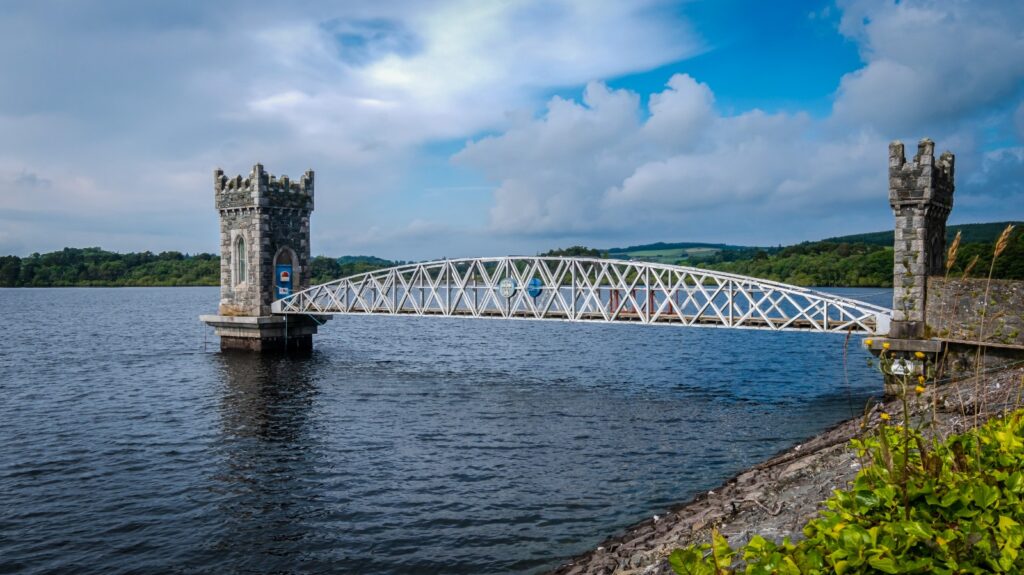 <<<<<<<<<<<<
Listowel's Street Art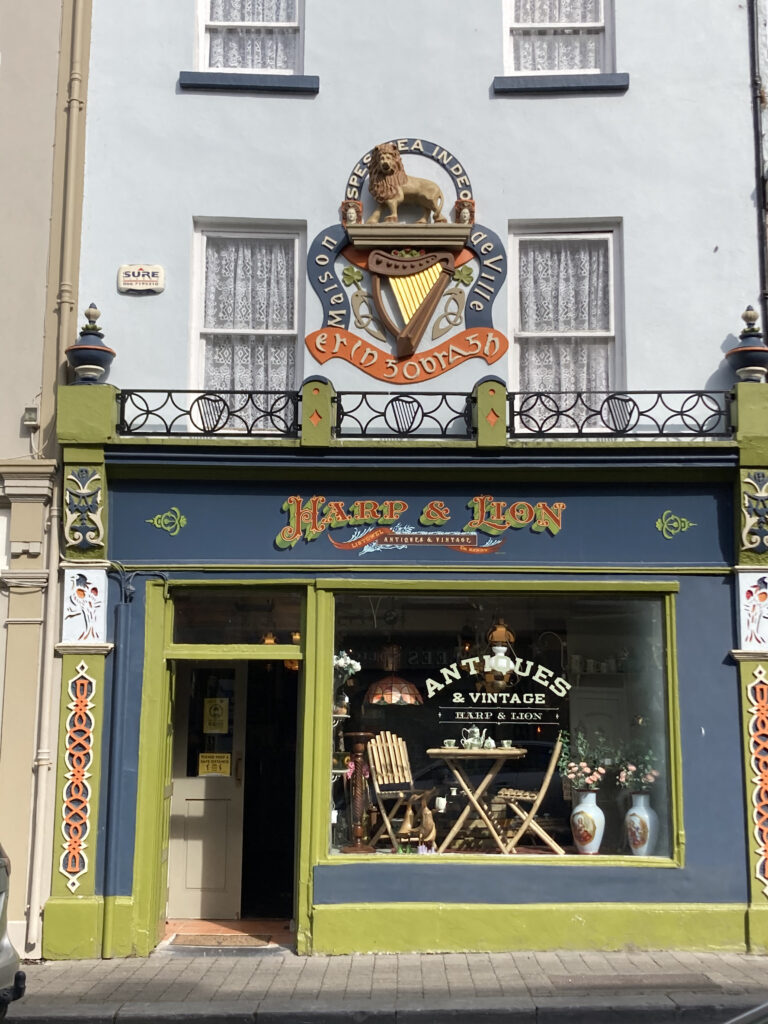 That was Then
This is Now
Listowel has a long history of unusual public building decoration. Now as then these big pieces of Art are not to everyone's taste.
Pat MacAuliffe's quirky stucco sculptures are now treasured and preserved. They are some of the images that define Listowel. Anyone would criticise them at his peril.
Back in the day when they were executed, people had mixed feelings about them. The image of a lion on top of a harp surrounded by a bit of Latin, a bit of French and a bit of Irish looked strange and out of place in an Irish market town in the 1920s. The Arts and Crafts era had arrived in Listowel. It took time for people to appreciate the originality of the work and to cherish the eccentricity and individuality it brought to Listowel's streetscapes.
In 2021 the Listowel Characters project is also dividing local opinion. The first mural, executed by Garreth Joyce, is of its time. It is big, bold aerosol -can art. It's graffiti as art and, like Pat McAuliffe's text, the quotation requires a second or third reading. I think we should give it time. It will grow on us and we'll come to love it as part of our streetscape.
There are two more large mural projects on the way this year. If you are slow in coming to like this one, reserve judgement until you see the next one.
<<<<<<<<<<<<<
Lovely Spot for Outdoor Dining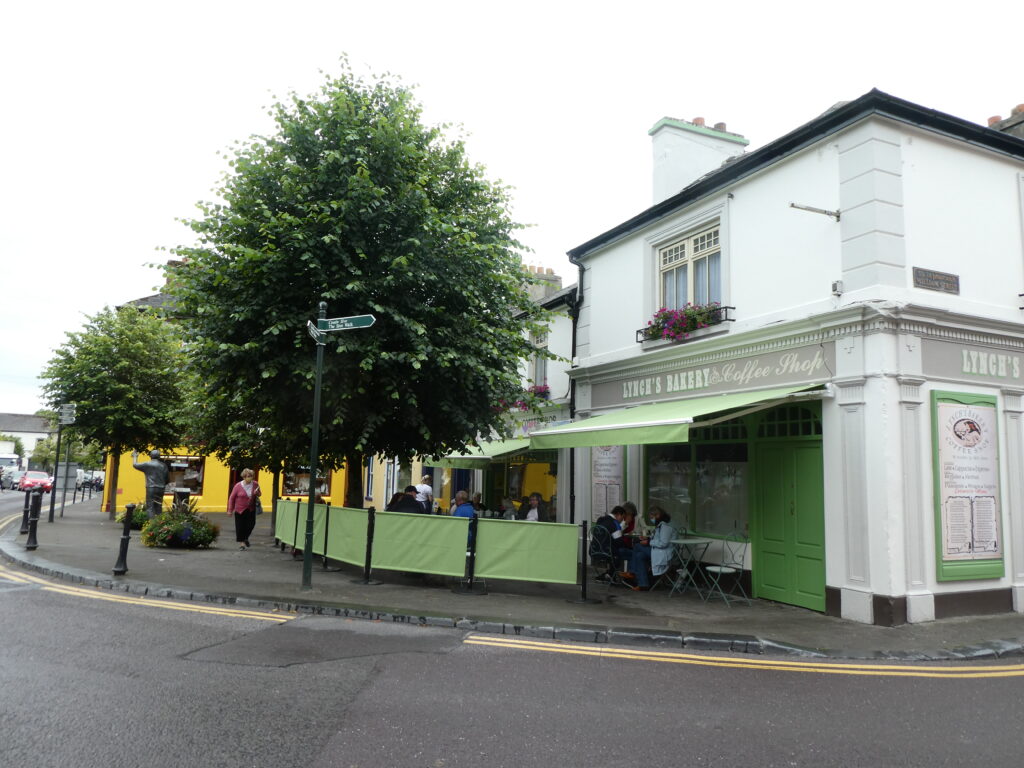 Lynch's in Main Street is a lovely spot for people -watching while you eat.
<<<<<<<<<<<
A Thought provoking poem
In just a few lines John captures the pain and frustration of a lost generation.
Famine
by John MacGrath
Hungry land
Your people deserved better
Summer never wetter
Turf-sods floating in the bog-hole
Praties sick and dying
Like the people that sad winter
Heart of flint, you sent
Another sorry summer,
Scorned their plight. The blight
In every furrow sealed their fate
No hope and no tomorrow.
Yellow meal, too little and too late.
<<<<<<<<<<<<<<<