Last week I wrote about Con Houlihan, the art critic. Today I'll address Con Houlihan, the book reviewer.
According to his obituary in Saturday's Irish Times, Con"s first article in a national paper was a review of Solzhenitsyn's novel, The First Circle.
" When the review appeared, I couldn't have been more excited if I had won The Nobel Prize or been voted captain of Castle Island RFC." he wrote later.
As a journalist, Con was a bit of a Jack of all Trades and he did the occasional review. His classical studies and his wide ranging general knowledge made him the ideal man to assess a play or a book.
One book that he enjoyed reviewing was our own Vincent Carmody's North Kerry Camera.
Here is what he wrote in The Evening Press on Saturday December 8 1990:
"The fair town of Listowel has produced yet another book. The
perpetrator is a young man called Vincent Carmody – and the new arrival is
christened "North Kerry Camera".
It is a loving
chronicle of Listowel and its outback between 1860 and 1960. Over the last 20 years or so we have become
more and more aware of our heritage. The reason is clear, our country in those
two decades has been changing at a mighty rate of knots. Our awareness of this
change has led to us appreciating more keenly the value of our heritage.
Vincent Carmody has
done the state some service; his book – both in pictures and in words – is an
invaluable contribution to history. The picture on the front cover will be
familiar to many. It shows two beshawled women riding high ona donkey-and-cart
as they pass Galvin's pub, otherwise The Central Hotel. The words are contributed by John B. Keane,
Brian Kennelly, Eamon Keane, Bryan MacMahon, John O'Flaherty, Fr Kieran O'Shea,
Ned O'Sullivan, John Molyneaux and Sean McCarthy. Eamon Keane and Sean McCarthy
are no longer with us; I was privileged to have enjoyed their friendship.
I love especially
the photograph of The Square on a fair day. I know that Square very well
indeed; I bought and sold Bonhams there in my wild youth. The fairs are now
almost a thing of the past – and I am not being sentimental in regretting their
passing. I am not indulging in a pun when I say that, unlike the marts, they
gave the small man a fair chance.
Of course sport is
not neglected; it plays a huge part in the culture of Kerry. There is a grand
picture of Tommy Stack being almost mobbed as he came back after winning a
historic Grand National on Red Rum in 1977. Tommy is my neighbor on the other
side of the great moorland. – I shed a few tears in Aintree on that famous day.

All on one page
there are pictures of four north Kerry immortals – Con Brosnan, Denis Moran,
Tim Kennelly and Jimmy Deenihan. Denis Moran is not really a son of north
Kerry, except by residence. His dear departed father was a native of
Cahirciveen; his mother, my sweet departed friend, was a daughter of
Castelisland.
Jerry Kiernan, that
deer in human form, figures too; we see him winning a marathon somewhere in
America, 2.12.48. We see Willie Sexton with oval ball in hands making a break
in the light-blue of Garryowen. And we
see my old friend Pat Mulcare, the great golfer, swinging a wood on some
unspecified course.
Humour puts up its
crazy ead, especially in a piece by Fr. Kieran O'Shea. He tells the story of a
certain Mr. Doodle who stood for a Dail election a way back in innocent years.
By now you will have guessed that Doodle was not his registered name, but who
cared?
Like all
politicians he excuded promises; they included a factory for shaving
gooseberries in the town of Listowel. He also promised to give leprechauns the
right to vote. Now, two generations later they still lack the franchise. He
also threatened to plough The Rocks of Bawn. You will be saddened to hear that
he didn't make it to Leinster House.
Vincent Carmody's
splendid book is published in a limited edition and as far as I know is not on
general sale. "
………..
Unfortunately Vincent's book is long since unavailable to purchase but rumour has it that another and even better one is on the way.
<<<<<<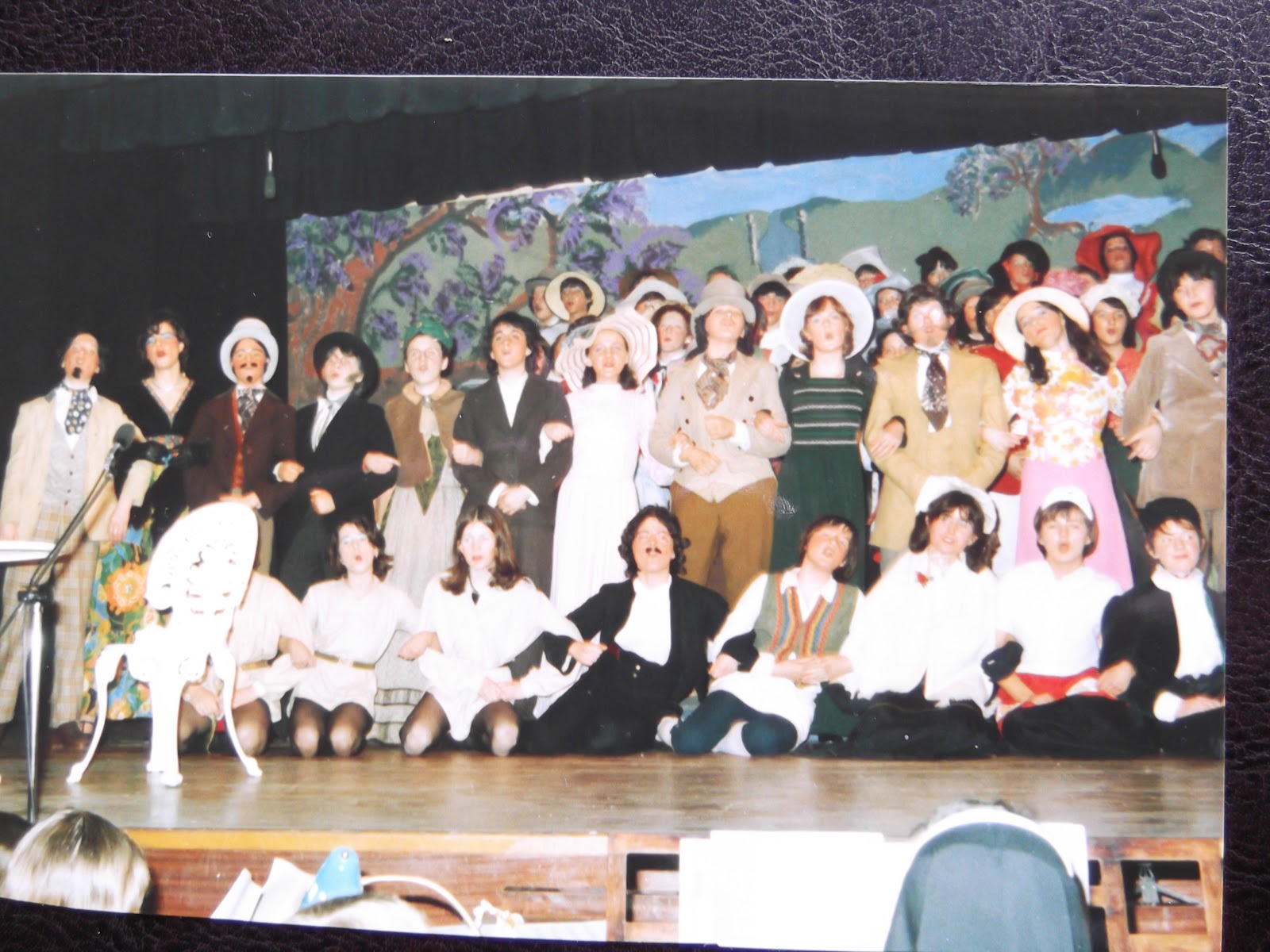 The year is 1979 and this is the cast of Presentation Secondary school's musical. Jer. Kennelly found the photo but we have no names. No doubt it's stirring a few memories so maybe someone will remind us of the musical and maybe someone will even have kept a programme with the names.
>>>>>>.
This picture from the national archives was taken in Dublin in 1960. Notice the cyclist, the nun and the window cleaner, familiar sights on the capital's streets back then.
<<<<<<
Old Ways
>>>>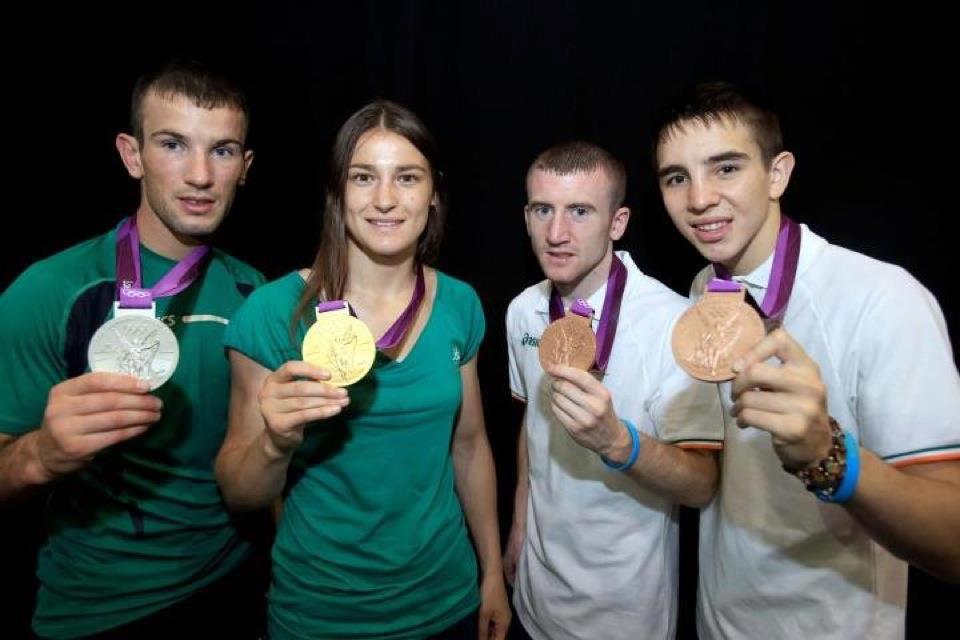 Well done all AND Cian O'Connor of course.