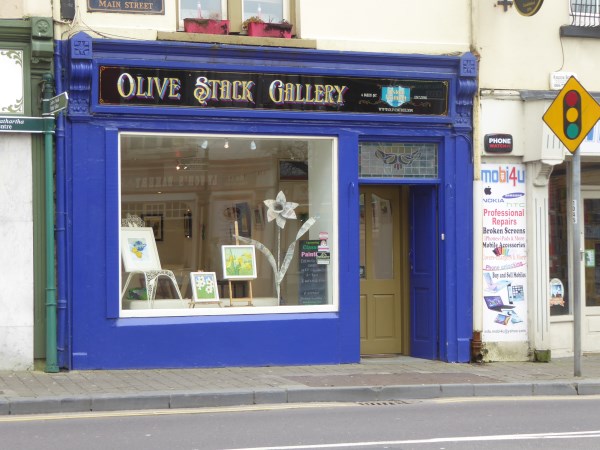 Olive Stack's stylish Gallery is clearly a very colourful artistic shop.
<<<<<<<
Listowel's Balladeers
Today I continue Vincent Carmody's tale of Listowel ballad makers
…In February 1983, when I was secretary with the Listowel Emmets, the
club was asked at short notice to host a Kerry/Mayo National League game. As
was the custom in hosting games, I was requested, to put together a suitable
programme as a memento of the game. With both Bryan McMahon and John B in our
ranks, an interesting and always original contribution was always guaranteed. For
extra material I approached the then Manager of the Bank of Ireland, Mr. Denis
McSweeney. My reason being, Denis, steeped in Gaelic football, a native of
Tralee and a former John Mitchels stalwart, had spent much of his banking life
up in Mayo and Roscommon, so who better to give a thoughtful insight to the men
from the west. It is worth recalling that Denis's two sons, Danny and David, both
played inter-county minor championship, for Roscommon and Mayo, and of course,
his grandson Shane Enright has won senior honours with Kerry.
As I was away for the week preceding the game both Bryan and John B said
that they would deliver their pieces to Donal O Sullivan of Castle Printing in
good time. I got back on Friday and when I collected the programmes I found
that both writers had written on the same theme, Printing and Ballad Writing,
Bryan choose to write about ballads and the man he called 'The Ballad King',
printer Bob Cuthbertson, while John Bs piece lamented on the lost art of ballad
writing, saying that when he was growing up, most events, sporting or otherwise
would be recorded for posterity.
( more on Monday)
<<<<<<<<
The Old Library
This old photo of Billy MacSweeney's mother and his grandparents reminded Denis Quille that he had a photo of the old library.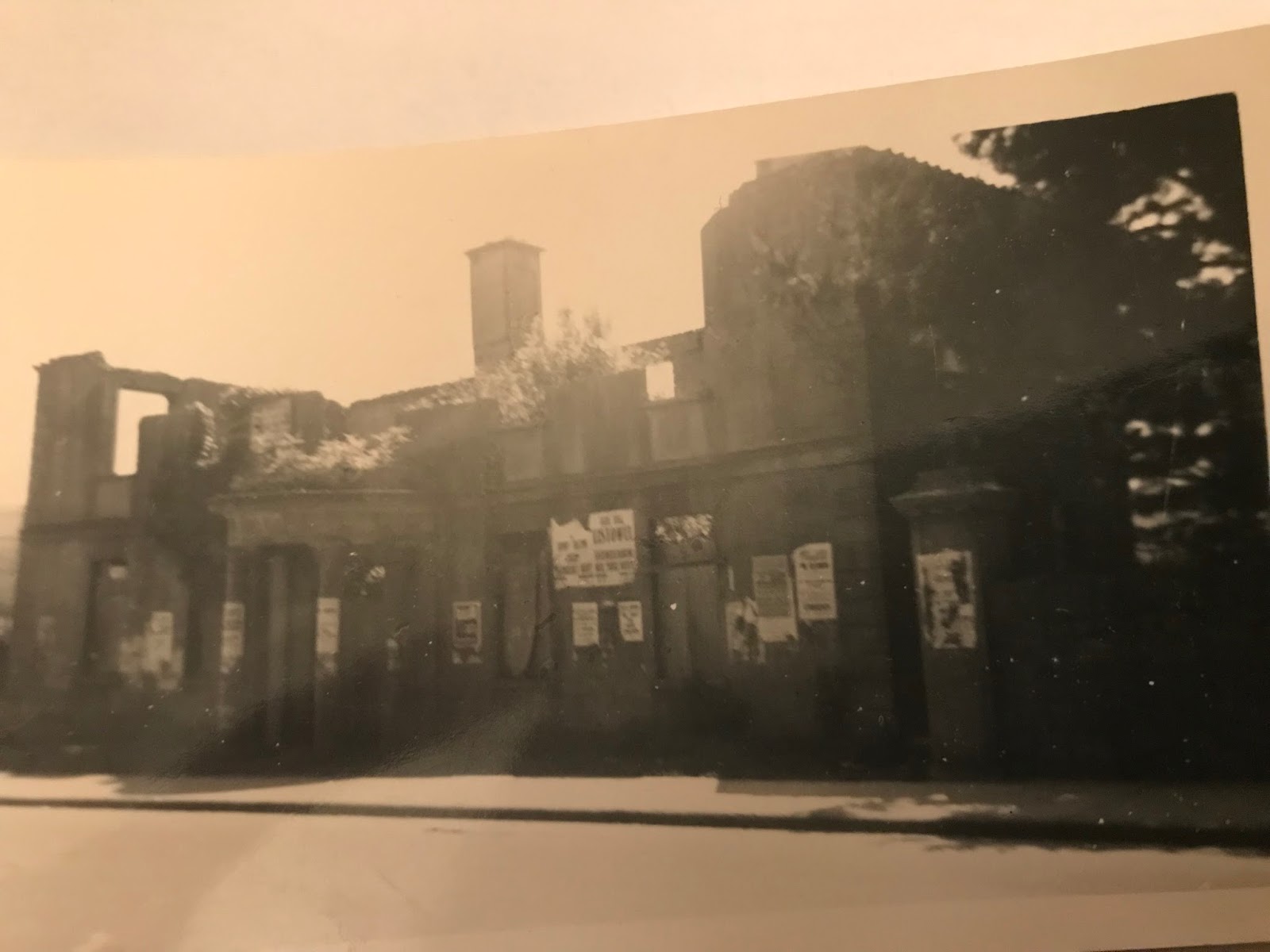 This library was located at the Canon's Height/ Bridge Road
<<<<<<<<


Hard to believe it's only a week ago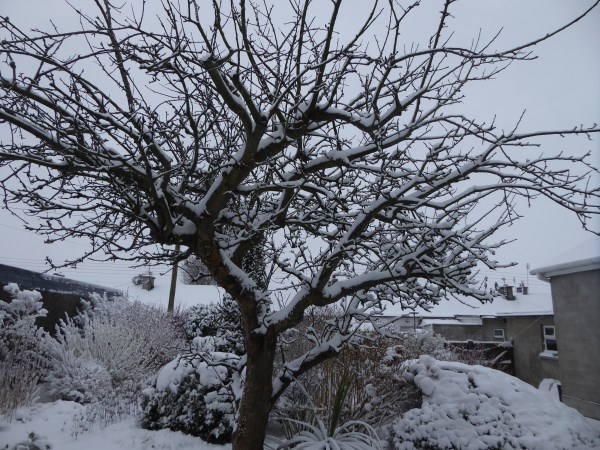 This was my apple tree a week ago on March 2 2018
When the snow was almost completely cleared on Sunday, I went for a walk with camera.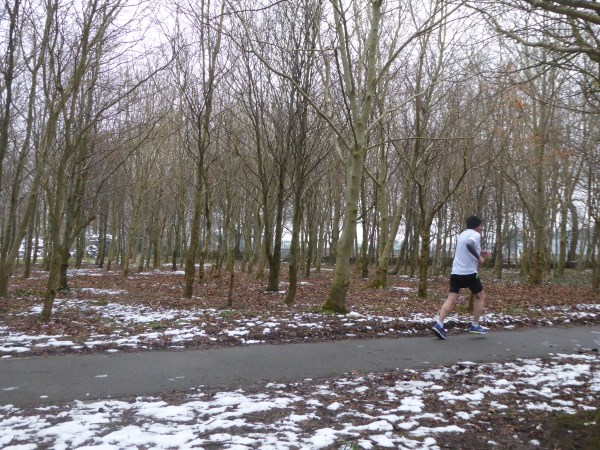 People were running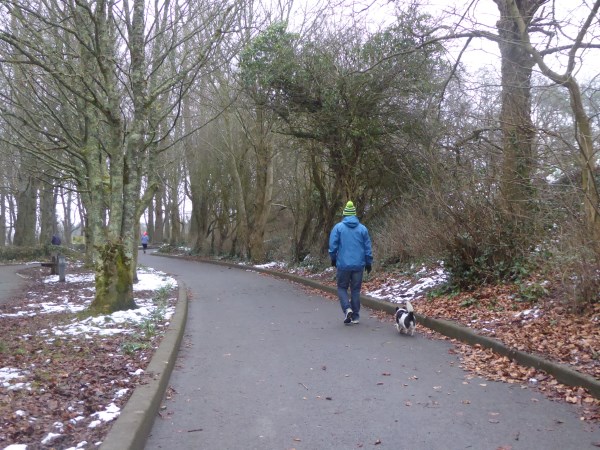 I met several people walking dogs.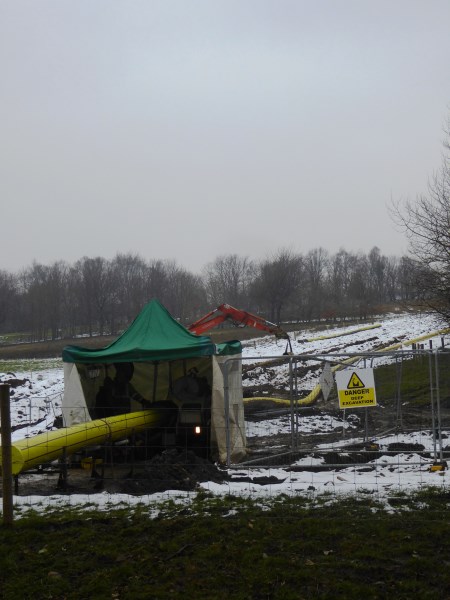 Some people had to work.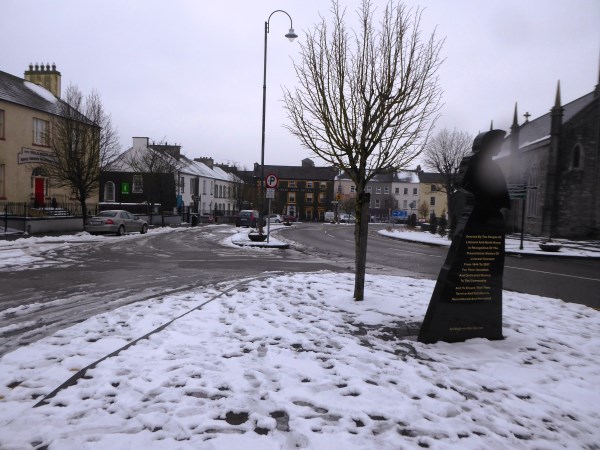 This statue commemorating the contribution of the nuns to Listowel was unveiled in the midst of a snow event in 2010.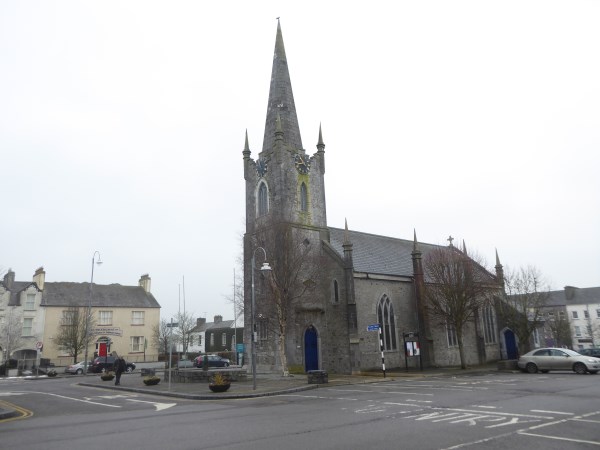 The Square was almost empty so I snapped a rare picture of St. John's without too many cars in the way.